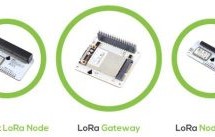 Pi Supply is Kickstartering Iot LoRa Gateway and IoT LoRa Node pHAT add-ons for the Raspberry Pi, as well as a LoRa Node that works with the Micro:bit. An Arduino node is also in the works.Pi Supply, which has produced a variety of Raspberry Pi add-on boards including the Papirus E-Paper display and Flick HATgesture detector, has now returned to Kickstarter to launch a series of IoT LoRa Boards that work wi ...
Read more

›
Arduino-Remote Control Home Automation In this project, we are going to show you how to control home appliances using a TV Remote. This same principle can be applicable in offices and industries as well. The project deals with the automation of four home appliances, like Tube lights, fan, bulbs, and of course TV. To automate them, four relays must be used. The circuit provided below is designed to switch th ...
Read more

›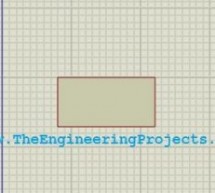 Hello friends, hope you all are having fun in your life. Today's tutorial is about the component designing in Proteus ISIS. This tutorial actually deals with the presentation of your project. Usually when students give presentation of their projects, then it is asked that add the circuit diagram of their project. Now when students open Proteus in order to design their circuit, they found out that the compon ...
Read more

›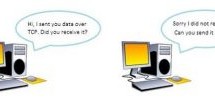 INTRODUCTION In this project, we will learn the basics of Transmission Control Protocol (TCP) and how to communicate to a webserver over TCP. We will request and receive packets from the Google web server using the above communication protocol. The 4Duino display is used to print the status of the connection and the received information for debugging purposes. Transfer of Data over Internet The 2 most commo ...
Read more

›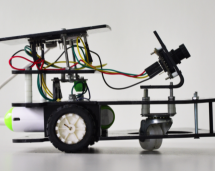 4Duino Intelligent Buggy project demonstrate how does uCAM-II works. This project also utilized two 4duino communicating using Server-Client architecture over TCP. It also uses a buggy car which carry the 4duino server and uCAM-II. By using built-in ESP8266, 4duino client sends a request to 4duino server to move the buggy and capture photo via wireless communication. Server-Client architecture is a network ...
Read more

›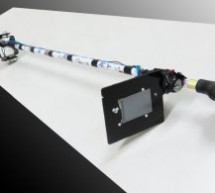 Blind Assistance is a project designed to help visually impaired people detecting obstacles in their way. It uses 4Duino, three ultrasonic sensors, one vibration motor and an LED. These components are attached to a walking stick. Blind Assistance alarms the user if there's an obstacle in his way. These obstacles are detected using an Ultrasonic Sensor. It is able to measure distances from 2cm to 400cm. Ultr ...
Read more

›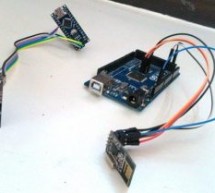 Creating a Local Network to share personnel and confidential data's has become almost impossible for a common man in our modern world. This is mainly because all common chat methods like Whatsapp, Facebook, Hangout and almost everything involves an internet connection. What if, we could share data without the medium of Internet? How cool it would be if you could communicate with people inside your home or w ...
Read more

›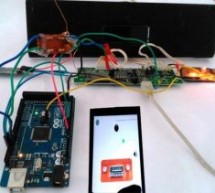 In this project we will use an existing FM radio which went repair a long time ago, to convert it into a Smart Wireless FM Radio controlled using Phone, with the help of Arduino and Processing. We can convert any manually operated electronic device into a Smart Device using the same procedure.  Every electronic device operates with the help of signals. These signals might be in terms of voltages or currents ...
Read more

›
This is a very interesting project in which we are going to learn how to implement virtual reality using Arduino and Processing. For most of us, the movie Iron man by Jon Favreau has always been an inspiration to build new things that will make our life easy and more fun. I have personally admired the Techs that are shown in the movie and have always wanted to build something similar to that. So, in this pr ...
Read more

›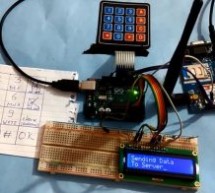 Today we are here with an interesting project in which we will Send Data to the SparkFun server using Arduino and GPRS. This is an IoT based project in which we will use GPRS, present on the GSM Module SIM900A board, to send some data to the web service on the internet. In this project, we will simply enter some text using 4x4 Alphanumeric keypad and send it to SparkFun website using Arduino and GPRS, from ...
Read more

›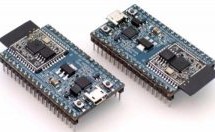 The ESP8266 has become one of those ubiquitous parts that everyone knows. However, the new ESP32 has a lot of great new features, too. If you want to take the ESP32 for a spin, you should check out [Neil Kolban's] video series about the device. When we say series, we aren't kidding. At last count, there were nineteen videos. Some are only a few minutes long, but some weigh in at nearly twenty minutes and th ...
Read more

›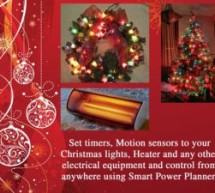 Introduction Holiday times! It's the time we get a vacation to have fun and be relaxed. Everyone loves to make their holiday, an unforgettable one. But there will always be somethings that can bother you and spoil the holiday fun. As an example, while you are on your way to a party and suddenly remember that you forgot to turn off your heater at home. Or you may have wanted to turn on your heater for a mome ...
Read more

›