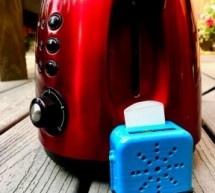 https://youtu.be/9jhreDmp_GM This Instructable started as my great interest in the TV show Toast of London. The British Matt Berry comedy that can now be found on Netflix has some superb voice overs that I wanted to accommodate in my morning toaster routine. In a running joke, he was required to make recordings for the British Navy for their launching sequence of Nuclear Missiles, Jamaican cigaret ...
Read more

›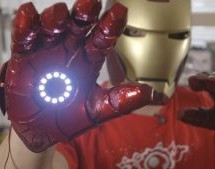 One of our prime passions is to motivate the next great minds and ideas by posting informative step-by-step tutorials. To celebrate the launch of our fourth-generation muscle sensor, the MyoWare, we've revisited our most popular tutorial and simplified it down to just four major components! This Instructable will teach you to build a bionic glove using our fourth-generation muscle sensor, the MyoWare. Simpl ...
Read more

›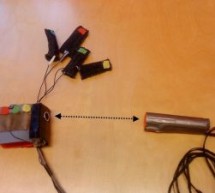 The idea here is to build a wearable virtual guitar that is to be controlled with two hands much like playing Air Guitar. It has been created and prototyped during a two weeks project at ChalmersUniversity (Sweden) for a Physical Computing class. The aim is to get the feeling of playing a real guitar. The AIRduino Guitar is made of one glove and one stick. The glove is used to set the tone and the stick to ...
Read more

›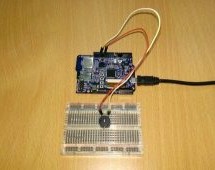 In this project, we will learn how to use an Active Buzzer and a 4Duino to create an Electronic Piano. An active buzzer is an electric piezo device which is commonly used to produce sound. When subjected to an alternating electric field, a piezo ceramic material disc inside the buzzer is caused to stretch or compress, in accordance with the frequency of the signal thereby producing sound. Buzzers are widely ...
Read more

›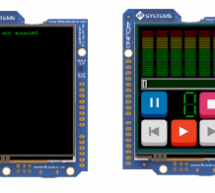 The Sound Module-II or the SOMO-II is a small and efficient audio module from 4D Systems that is able to play .mp3 or .wma audio files in the convenience of accessing it within a microSD card or a USB Flash drive (by using external components). The aim of this project is to showcase the basic functions of the SOMO-II Audio Module such as the Play, Pause/Stop, Next, Previous and the Volume controls. The equa ...
Read more

›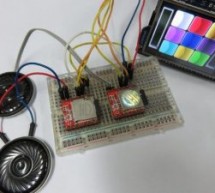 The 4Duino DJ Mixer is a fun and interactive project similar to a keyboard MIDI Controller that has the ability to play sample beats and songs. Before, DJ and music artist needs to use computers, recording and playback devices before they can mix and play their own customized music. But using this project, the user can utilize the 4Duino LCD screens and the 4D SOMO-II music module. The 4Duino will serve as ...
Read more

›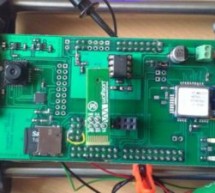 Hardware components: NXP Kinetis Freedom Board with FlexIO ×1 ATMEL WINC1500 WIFI MODULE ×1 OV7670 CAMERA MODULE ×1 WM7236 MEMS MICROPHONE ×1   STORY ABSTRACT The project aim is to build an Arduino like development environment that takes advantage of FlexIo advance driver module to build new drivers and interface with high speed multimedia devices such as camera, digital microphones, among others. This proj ...
Read more

›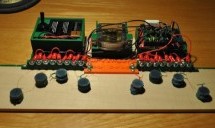 First and foremost, I must acknowledge that I am standing on the shoulders of giants, and that every giant is standing on the shoulders of giants (such as all contributors to instructables). If it weren't for the unknowably many people who had the mindfulness to freely share information, this would have been utterly impossible; I reckon the same if even a handful of these people chose otherwise. So, if you ...
Read more

›
I recently got my shipment of 10 buzzers I ordered about a month ago, so as soon as I got them I was eager to make something fun with them, so I looked around a bit and searched for what to do with them, and by spending some time on www.arduino,cc and posting lots of questions on the forums, I figured out what I am going to make. I decided to make an air piano which is based upon cap-sense and the arduino. ...
Read more

›
UPDATES Mar 05, 2013 Featured on WonderHowTo http://goo.gl/fpeVC Feb 14, 2013 Featured on LifeHacker  http://goo.gl/tx4QG Feb 13, 2013  I have updated the Arduino program in step 4 to support additional remote controls. Feb 13, 2013 Featured on Dangerous Prototypes http://goo.gl/DJcwe Feb 12, 2013 Featured on Semageek  http://goo.gl/EH58K Feb 12, 2013 Featured on Embedds http://goo.gl/Z3egm Feb 12, 2013 Fea ...
Read more

›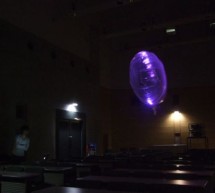 [Mac OSX Only] Because I use Quartz Composer, my program works only on Mac OSX. I am now extending and improving it toward cross-platform. If you have knowledge of computer programming, you can make your own system that connects to the blimp. The communication protocol between the blimp and the computer is simple. Read the step 19. Step 1: Materials and tools 1x Funnel IO 2x XBee 1x Xbee Explorer USB 1x TLC ...
Read more

›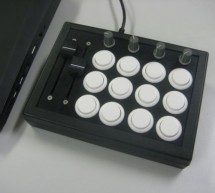 Having a hardware interface to your favourite music / DJ / VJ software can really open up doors in your creativity. The most widespread form of hardware control to your PC for such applications is a MIDI based controller. A MIDI controller can send and receive MIDI messages to your PC, allowing direct control of your software. Not only that, but the controls can generally be mapped to anything your like. So ...
Read more

›