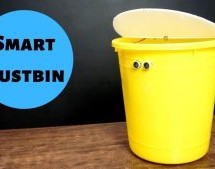 Here we will make a Smart Dustbin by using arduino and ultrasonic sensor.I hope you guys enjoy learning this project. Supplies: Arduino UnoUltrasonic SensorServo MotorDustbin Step 1: Preparing the Opening Take a plastic sheet and cut fraw a circle with the help of dustbin and but it off from plastic sheet and then cut the circle in half and join them again with the help of scotch tape or plastic tape. Step ...
Read more

›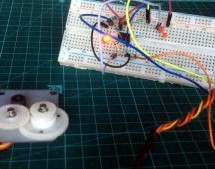 It isn't hard to imagine a scenario where you are stuck at home all day with nothing to do and certain items are in short supply. Sure, bathroom tissue gets all the press, but try buying some flour or a freezer and see how far you get. Plus online shopping has given up on next day delivery for the duration. Not hard to imagine at all. Now suppose your latest self-quarantine project needs a rotary shaft enco ...
Read more

›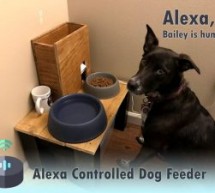 This is our dog Bailey. She's part Border Collie and Australian Cattle Dog so sometimes she's smarter than her own good, especially when it comes to telling time and knowing when she should be eating dinner. Typically, we try to feed her around 6 PM but this isn't always easy if we're away from home. The Alexa Controlled Dog Feeder was created as the perfect solution to feeding Bailey while we're away from ...
Read more

›
We once saw a Romeo and Juliet production where the two families were modern-day mob families with 3-piece suits and pistols. If they made King Richard III set in this week, the famous line might be: "Hand sanitizer, hand sanitizer, my kingdom for hand sanitizer!" Even if you have a supply stashed in your prepper cache, you have to touch the bottle so you could cross-contaminate with other users. Public pla ...
Read more

›
Fighting fire with robots may take jobs away from humans, but it can also save lives. [Mell Bell Electronics] has built a (supervised) kid-friendly version of a firefighting robot that extinguishes flames by chasing them down and blowing them out. This hyper-vigilant robot is always on the lookout for fire, and doesn't waste movement on anything else. As soon as it detects the presence of a flame, it center ...
Read more

›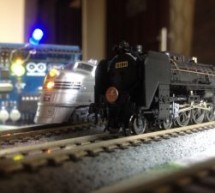 Arduino microcontrollers are a great way of automating model railroad layouts due to their low-cost availability, open-source hardware and software and a large community to help you. For model railroads, Arduino microcontrollers can prove to be a great resource for automating their layouts in a simple and cost-effective way. This project is such an example of automation of a multi-point model railroad layou ...
Read more

›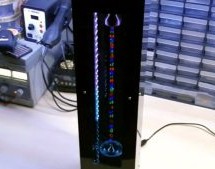 When we last saw [isaac879]'s levitating RGB time fountain, it was made of wood which meant that it would absorb water and didn't really show off the effect very well. His new version solves this problem with an acrylic case, new PCB and an updated circuit. Like the original, this project drops water past strobing RGB LEDs creating an illusion of levitating, undulating colored water droplets. The pump at th ...
Read more

›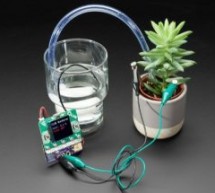 If your plants could do with a little TLC you may be interested in a new add-on board unveiled by Adafruit this week in the form of the Bonsai Buckaroo plant care development board, which will soon be available to purchase directly from the Adafruit online store. Check out the quick overview video below to learn more about the small add-on designed for micro:bit or CLUE boards. ""Bolt it on with 5 screws to ...
Read more

›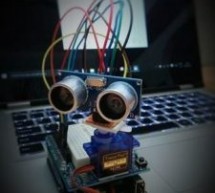 Vision is one of the most exciting senses you can endow on your robot. The ability to perceive obstacles allows a robot to make an educated decision regarding further movements. However, it is also not the easiest senses to implement for a few reasons. Firstly, vision can be abstracted to a two-dimensional vector when it comes to computing, as opposed to a single dimensional scalar such as, say, temperature ...
Read more

›
Comma.ai is a self-driving car startup founded by George Hotz, the American hacker known for unlocking the iPhone and the PlayStation 3. Comma AI who originally wanted to build self-driving car kit, canceled their initial project due to safety concerns from NHTSA but later open-source their project and has now launched a Panda, an On-Board Diagnostics (OBD) II adapter that is expected to expose a car sensor ...
Read more

›
Snekboard is an open hardware development board that's designed to let you hook up to LEGO Power Functions motors and switches so you can build robots out of LEGO and control them with CircuitPython or the simpler Snek programming language. Measuring just 48 x 48 mm the same size as 6 x 6 LEGO studs the small yet powerful develop on board can be used to control a wide variety of different functions and is p ...
Read more

›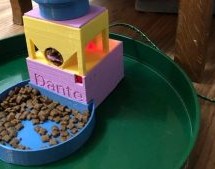 Pet feeders are a popular maker project. One can speculate that this shows the great self-confidence common to the maker set, who are willing to trust their own work to keep their animal companions alive for many days at a a time. [Darren Tarbard] is one such maker, who put together this simple auger build. The project consists of a hopper for dry pet food, into which a screw auger is inserted. Both parts a ...
Read more

›