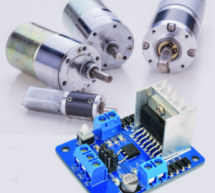 It can be controlled through logic levels to set the speed and the direction of the rotation of CC brushed motors and stepper motors; outputs have LEDs indicating the rotation direction. The circuit board we are presenting this time is based on the dual-bridge driver L298N, in a traditionally mounted version in a Multiwatt container with 15 staggered pins; it has two terminal blocks for attaching to DC moto ...
Read more

›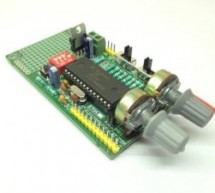 This project made using MC3PHAC from NXP Semiconductor. The project generates 6 PWM signals for 3 Phase AC Motor controller. It's very easy to make professional VFD combining with Intelligent Power Module (IPM) or 3 Phase IGBT/MOSFET with Gate driver. The board provides 6 PWM signals for the IPM or IGBT Inverter and also brake signal. Also this board works in stand-alone mode and doesn't require any softwar ...
Read more

›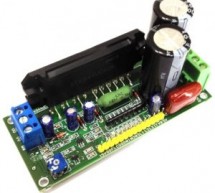 10 Amp 400V DC Intelligent power module board has been designed using ON Semiconductors STK544UC62K. This Inverter IPM module includes the output stage of a 3-phase inverter, pre-drive circuits, bootstrap circuits, protection circuits, op-amp based current sense circuit, comparator circuit for fault/Over current output, Bus voltage output, onboard 5V DC regulator for op-amp circuit. This board can be used t ...
Read more

›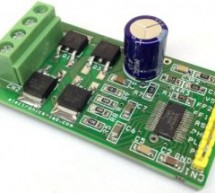 This tiny board designed to drive bidirectional DC brushed motor of large current. DC supply is up to 50V DC. A3941 gate driver IC and 4X N Channel Mosfet IRLR024 used as H-Bridge. The project can handle a load up to 10Amps. Screw terminals provided to connect load and load supply, 9 Pin header connector provided for easy interface with micro-controller. On board shunt resistor provides current feedback. Th ...
Read more

›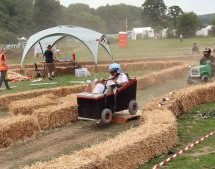 Running a brushed motor in muddy or dusty environments takes a toll on controllers, with both heavy back EMF and high stall currents. This explains one of the challenge in Europe's Hacky Racer series, which is decidedly more off-road than America's Power Racing Series. In pushing these little electric vehicles to the limits, many builders use brushless Chinese scooter motors since they're both available and ...
Read more

›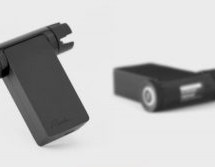 Roadie Tuner is a dream come true for guitarists! The automatic ring tuner, that is quick, easy to use, and three times more accurate than the human ear, is dedicated to beginner guitarists who are almost always frustrated with not knowing how to tune their guitar. This ultimate musician's tool works on all string instrument to fine tune them in seconds, including bass guitars. Roadie Tuner pairs with a fre ...
Read more

›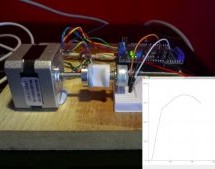 Potentiometers, or variable resistors, are a standard component that we take for granted. If it says "10k log" on a volume pot, than we fit and forget. But if like [Ben Holmes] you are modelling electronic music circuitry, some greater knowledge is required. To that end he's created a rig for characterising a potentiometer to produce a look-up table of its values. It's a simple enough set-up in which a volt ...
Read more

›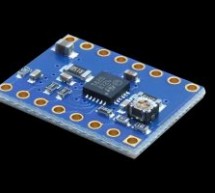 The EVALSP820-XS is a compact and easy to use evaluation board for the STSPIN820, the world's smallest 45 V microstepping motor driver rated at 2.5 A. It provides a very compact solution to evaluate the performance of the STSPIN820 stepper motor driver with a minimum set of additional equipment and without the need of additional devices. The hardware is fully compatible to be used together with RAMPS or oth ...
Read more

›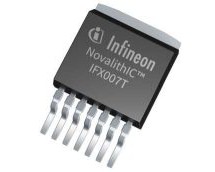 Infineon Technologies is launching the IFX007T NovalithIC™ motor driver for industrial applications. The IFX007T smart half-bridge provides an easy and efficient way to drive brushed and brushless motors, integrating a p-channel high-side MOSFET, an n-channel low-side MOSFET and a driver IC into one package. Along with a microcontroller and power supply, no other devices are necessary to drive a motor. For ...
Read more

›
Lots of People want to build Them own small Cnc machine . they started with drives stepper motor but they stacked in controller Programming . In this instructable Robokits will provide Resource to control your Stepper motor with Arduino . before Programming we have to learn some basics Related to Stepper motor . What is stepper motor ? A stepper motor is a brushless, synchronous electric motor that converts ...
Read more

›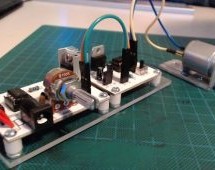 Further to my instructable 12V NE555 PWM Controller for Under $3 I have designed and built a simple and cheap DC Motor Direction Controller that can either be used with the PWM Controller, for speed control or by itself with a 12V power supply. I designed this DC Motor Direction Controller so that I could give direction control to DC motors that I am building into mini tools (drill, lathe, table saw, solder ...
Read more

›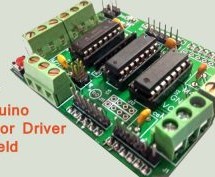 In this DIY session, we make an Arduino Motor Driver Shield to drive DC motors, stepper motor and Servo Motor. Compatible with Arduino UNO and Arduino Mega, this motor driver shield can operate 4 DC motors or 1 stepper motor and 2 servo motors at a time. Here two L293D Motor Driver ICs are used for driving motors and an 8-bit shift register for controlling them. Components Required Motor Driver IC L293D -2 ...
Read more

›