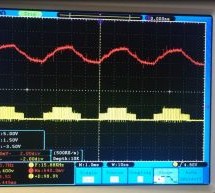 Description My open source PCB motor is a smaller, cheaper and easier to assemble micro brushless motor. What unique about this motor design is that the stator is printed on a 4-layer PCB board. The six stator poles are spiral traces wounded in a star configuration. Although these coils produce less torque compared to an iron core stator, the motor is still suitable for high-speed applications. The current ...
Read more

›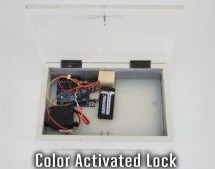 There are a lot of ways that you can activate an electronic lock. You can use passwords, radio signals, or even voice commands. In this project, I am going to show you how to make a lock box that opens and closes based on color recognition. With a color recognition lock, anything can be a key. You can set the lock to recognize the color of a cereal box, or the cover of your favorite book. You could even use ...
Read more

›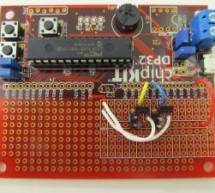 Hey! This I'ble is now out of date! I made an updated version which you can read here! Hope you find it fun and useful! ~~~~~ Thus far, I've shown you how to create wheels out of household items, severalmotorizedchassis out of cardboard, and a couple of simple and effective light sensors. Now, one of the last major pieces is about to fall into place. Almost every robot needs to power a motor of some sort or ...
Read more

›
Unipolar stepper motor driver can drive unipolar motor up to 3.5A and supply range 10 To 50V DC. The board has been designed using STK672-442AEN IC.  The STK672-442AN is a hybrid IC for use as a unipolar, 2-phase stepper motor driver with PWM current control and Micro-stepping. Features Supply Up to 50V DC Input Logic Supply 5V DC Input Load Current 3.5Amps Stepper Motor: 5 Wires, 6 Wires, 8 Wires (Unipolar ...
Read more

›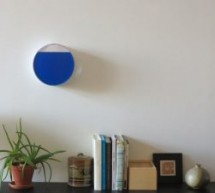 This is a tutorial for making the Tidal Clock. The clock shows the ebb and flow between high and low tide by a rising and falling water level. It consists of an airtight acrylic container that has a front visible chamber and a back hidden chamber. A volume rotates through the back chamber, displacing the water in the front and causing the water level to rise and fall. The rotation is controlled by an Arduin ...
Read more

›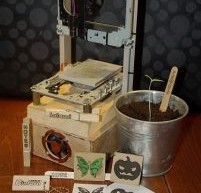 I have been trying to get my hands on a laser cutter for some time but they always seem out of reach. All the great things that can be done with a real laser cutter tickle the imagination. I feel it's time to share my latest project - a low cost laser engraver,. The workspace is a bit small but none the less it works and comes so cheap that most will be able to replicate the result. I did take a few shortcu ...
Read more

›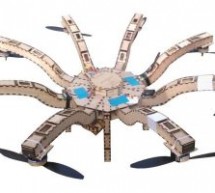 the photo you see was taken from my first ever copter which i built in 2 hours, what i had not mentioned was my first copter used a laser cut frame i designed and produced whilst in school.This difference between this post and my other about building multirotors is this is mainly to do with designing a custom frame, however i thought rather than post links to the next tutorial, i would include it both ...
Read more

›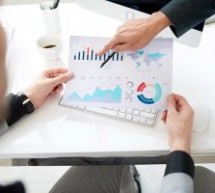 Ultrasonic Range Finder Market report offers detailed analysis and a five-year forecast for the global Ultrasonic Range Finder industry. Ultrasonic Range Finder market report delivers the insights which will shape your strategic planning as you estimate geographic, product or service expansion within the Ultrasonic Range Finder industry.. A comprehensive research report created through extensive primary res ...
Read more

›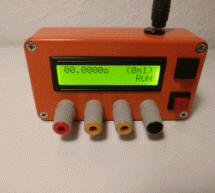 This is an accurate milliohm meter with a maximum resolution of 0.1mOhm. The design is very simple, the whole assembly can be built in a couple of hours once all the parts are gathered. It is based on a precision current sink and a high-resolution ADC controlled by an Arduino Nano V3. It uses a Kelvin connection with the resistor under test to exclude the resistance of test leads from the measurements. It c ...
Read more

›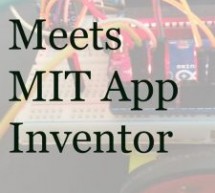 I have made many tutorials for creating apps using MIT app inventor and connected the app with arduino to make things work, I often get email stating something went missing when they follow my tutorial, Here's a step by step tutorial on getting started with creating MIT app inventor and control things with arduino. To complete this tutorial you need a Bluetooth module HC-05 or HC-06 to connect with arduino ...
Read more

›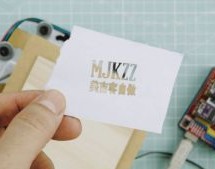 CNC comes in all shapes and sizes, from huge industrial lathes to homebuilt wire benders. [MJKZZ] has built their own compact rig, using optical drive parts to create a cute but effective laser engraver. (Video embedded below.) The build aims to keep things simple by holding the laser stationary, and moving the bed instead. The laser in question is a 500 mW unit, driven by the Z axis on the Arduin ...
Read more

›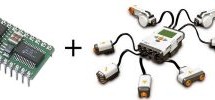 This is a guide to using the motors and sensors from the LEGO NXT set with a Parallax Basic Stamp II or BS2. However, rather than just providing schematics and sample code for the BS2, I'll be providing some theory on how the sensors work as well. This way, someone using an arduino or other microcontroller should find this guide at least somewhat helpful. My two main sources of information areTh ...
Read more

›