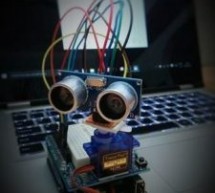 Vision is one of the most exciting senses you can endow on your robot. The ability to perceive obstacles allows a robot to make an educated decision regarding further movements. However, it is also not the easiest senses to implement for a few reasons. Firstly, vision can be abstracted to a two-dimensional vector when it comes to computing, as opposed to a single dimensional scalar such as, say, temperature ...
Read more

›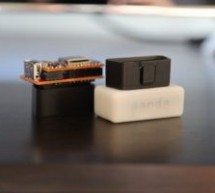 Comma.ai is a self-driving car startup founded by George Hotz, the American hacker known for unlocking the iPhone and the PlayStation 3. Comma AI who originally wanted to build self-driving car kit, canceled their initial project due to safety concerns from NHTSA but later open-source their project and has now launched a Panda, an On-Board Diagnostics (OBD) II adapter that is expected to expose a car sensor ...
Read more

›
Snekboard is an open hardware development board that's designed to let you hook up to LEGO Power Functions motors and switches so you can build robots out of LEGO and control them with CircuitPython or the simpler Snek programming language. Measuring just 48 x 48 mm the same size as 6 x 6 LEGO studs the small yet powerful develop on board can be used to control a wide variety of different functions and is p ...
Read more

›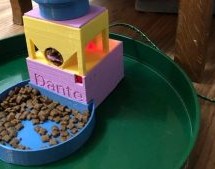 Pet feeders are a popular maker project. One can speculate that this shows the great self-confidence common to the maker set, who are willing to trust their own work to keep their animal companions alive for many days at a a time. [Darren Tarbard] is one such maker, who put together this simple auger build. The project consists of a hopper for dry pet food, into which a screw auger is inserted. Both parts a ...
Read more

›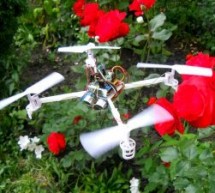 Drones are very popular toys and tools these days. You can find professional and even beginner drones and flying gadgets in the market. I have four drones (quadcopters and hexcopters), because I love everything that flies, but the 200th flight isn't so interesting and starts to be boring, so I decided that I will build my own drone with some extra feutures. I like to program Arduino and design circuits and ...
Read more

›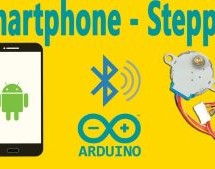 This instructable is the written version of my "Arduino : How To Control Stepper Motor via Bluetooth (with Smartphone)" In this project we will control a Stepper motor with a smartphone via bluetooth. My YouTube Channel First, you should see the following Instructable: How to Control a Stepper Motor With L293D Motor Driver Step 1: Tutorial https://youtu.be/EpLR4I9WYOU The Stepper motor used here is a rusty ...
Read more

›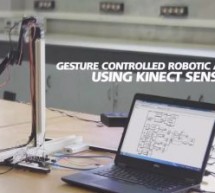 This is a Simulink Model to Control a Robotic Arm By Gestures that are captured using Kinect. A Robotic Arm is developed using Servo Motors. Step 1: Things Used in This Project https://youtu.be/Z4z3K5SwySE Hardware components: Arduino Mega 2560Microsoft Kinect for Xbox 360Microsoft Xbox Kinect AdapterAdafruit Servo MotorSparkFun USB to Serial Breakout - FT232RLGripperSolderless Breadboard Full SizeJumper wi ...
Read more

›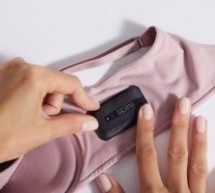 CAP-XX (LSE:CPX), developer of supercapacitors that deliver peak power to support or replace batteries, today announced that Spire has incorporated CAP-XX Thinline supercapacitors into the new Spire Health Tag to provide the peak power needed for delivering real-time wellness vibration alerts to consumers. Offloading this peak power role to the thin, flat supercapacitor allows Spire to keep the battery smal ...
Read more

›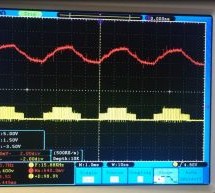 Description My open source PCB motor is a smaller, cheaper and easier to assemble micro brushless motor. What unique about this motor design is that the stator is printed on a 4-layer PCB board. The six stator poles are spiral traces wounded in a star configuration. Although these coils produce less torque compared to an iron core stator, the motor is still suitable for high-speed applications. The current ...
Read more

›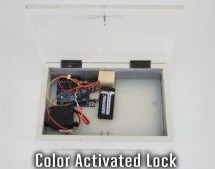 There are a lot of ways that you can activate an electronic lock. You can use passwords, radio signals, or even voice commands. In this project, I am going to show you how to make a lock box that opens and closes based on color recognition. With a color recognition lock, anything can be a key. You can set the lock to recognize the color of a cereal box, or the cover of your favorite book. You could even use ...
Read more

›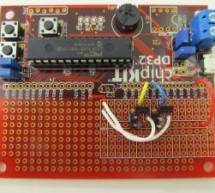 Hey! This I'ble is now out of date! I made an updated version which you can read here! Hope you find it fun and useful! ~~~~~ Thus far, I've shown you how to create wheels out of household items, severalmotorizedchassis out of cardboard, and a couple of simple and effective light sensors. Now, one of the last major pieces is about to fall into place. Almost every robot needs to power a motor of some sort or ...
Read more

›
Unipolar stepper motor driver can drive unipolar motor up to 3.5A and supply range 10 To 50V DC. The board has been designed using STK672-442AEN IC.  The STK672-442AN is a hybrid IC for use as a unipolar, 2-phase stepper motor driver with PWM current control and Micro-stepping. Features Supply Up to 50V DC Input Logic Supply 5V DC Input Load Current 3.5Amps Stepper Motor: 5 Wires, 6 Wires, 8 Wires (Unipolar ...
Read more

›