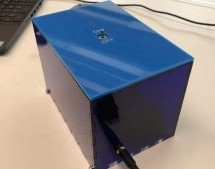 Traditionally, the useless machine is a simple one that invites passersby to switch it on. When they do, the machine somehow, some way, turns itself off; usually with a finger or finger-like object that comes out from the box in what feels like an annoyed fashion. Honestly, that's probably part of what drives people to turn them on over and over again. But [Bart Blankendaal] has managed to turn the useless ...
Read more

›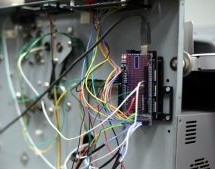 It's a common enough situation, that when an older piece of equipment dies, and nobody wants to spend the money to repair it. Why fix the old one, when the newer version with all the latest bells and whistles isn't much more expensive? We all understand the decision from a business standpoint, but as hackers, it always feels a bit wrong. Which is exactly why [tommycoolman] decided to rebuild the office ...
Read more

›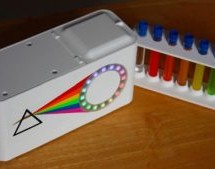 Spectrophotometry is an important scientific tool, most commonly used in biology and chemistry. It's a method to measure the amount of light absorbed by a chemical solution at various different wavelengths. While it's typically the preserve of expensive lab equipment, [Daniel Hingston] built a rig to do the job at home. The heart of the rig is a normal filament-based flashlight bulb, which produces good-qua ...
Read more

›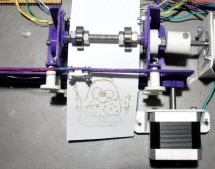 Over the years there have been a variety of methods for a computer to commit its thoughts to paper. Be it a daisy wheel, a dot matrix, a laser, or an inkjet, we've all cursed at a recalcitrant printer. There's another type of printer that maybe we don't think of quite as often but is workhorse in a million cash registers and parking ticket machines: the thermal printer. These mechanisms can be readily found ...
Read more

›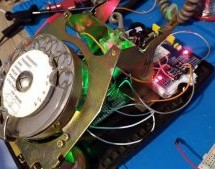 One of the useful side effects of the ubiquitous availability of cellular network data modules is that they can be used to create custom mobile phones. It's surprising in a way that we don't see as many of these projects as we'd expect, but by way of redressing that deficiency we're pleased to see the work of [Proton Gamer], who has taken a vintage rotary dial phone and upgraded it with an Arduino and GSM s ...
Read more

›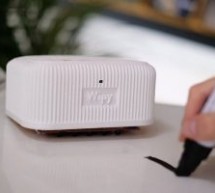 https://youtu.be/_uObXbdwi4w Introduction Did you ever get tired of cleaning the whiteboard? Have you ever wondered how much your life would improve if a robot could do this for you? You now have the chance to make this a reality with Wipy: the overly motivated whiteboard cleaner. Wipy will properly clean your embarrassingly bad drawings, and it will even do it with a cute smile. You don't even need to acti ...
Read more

›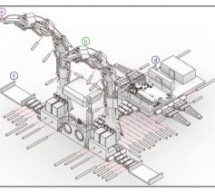 https://youtu.be/_lEu2h-2iWs The project conducted as part of the Computational Design and Digital Fabrication seminar in the ITECH masters program. A Project by: ShuChuan Yao, Jeongwoo Jang, Zijie Tan Arduino UnoServo Motors x4fishing wirespins (cotton buds stem, thread rod, toothpick)Gyro Sensor9V BatteryPretty Scarf/Bandanna Do you ever feel the need to express yourself but always fail to do so? Do you w ...
Read more

›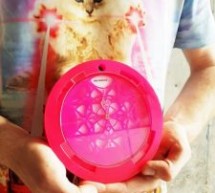 The project conducted as part of the Computational Design and Digital Fabrication seminar in the ITECH masters program and was brought to you by Vanessa Costalonga, James Hayward and Christo van der Hoven. Have you ever doubted the choices that you make? Have you ever looked elsewhere for wisdom and clarity only to find disappointment and vagueries? Look no further: I would like to introduce you to the mora ...
Read more

›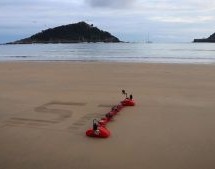 [Ivan] seems to enjoy making 3D printed vehicles with tracks. His latest one uses 50 servo motors to draw patterns in the sand at the beach. You can see it work in the video below. Well, more accurately you can see it not work and then work as the first iteration didn't go exactly as planned. An Arduino Mega 2560 provides the brains and the whole unit weighs in at almost 31 pounds, including the batteries. ...
Read more

›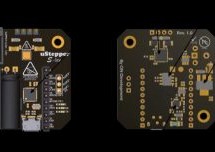 But what is uStepper? In short, uStepper is a product, improving performance of a motor type called "stepper motors". Stepper motors are used in a wide range of applications where you have to move something, a certain distance, precisely! For example, they are used in your inkjet printer for moving the ink cartridge back and forth over the paper. Stepper motors are precise and really cheap compared to the a ...
Read more

›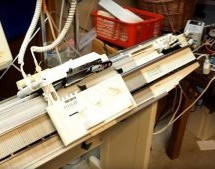 Those of us who to textile work may own a sewing machine and even if we're really into it and have the funds, an overlocker. But there's another machine in that field that few of us will have, and that's a knitting machine. These machines have a sliding carriage over a long array of needles, and even the cheaper ones are way more expensive than for example a pretty decent oscilloscope. [Irene Wolf] has a Pa ...
Read more

›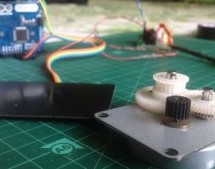 There are a surprising wealth of parts inside of old laptops that can be easily scavenged, but often these proprietary tidbits of electronics will need a substantial amount of work to make them useful again. Obviously things such as hard drives and memory can easily be used again, but it's also possible to get things like screens or batteries to work with other devices with some effort. Now, there's also a ...
Read more

›