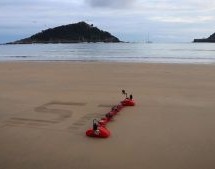 [Ivan] seems to enjoy making 3D printed vehicles with tracks. His latest one uses 50 servo motors to draw patterns in the sand at the beach. You can see it work in the video below. Well, more accurately you can see it not work and then work as the first iteration didn't go exactly as planned. An Arduino Mega 2560 provides the brains and the whole unit weighs in at almost 31 pounds, including the batteries. ...
Read more

›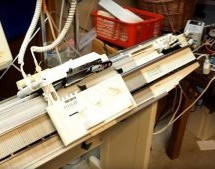 Those of us who to textile work may own a sewing machine and even if we're really into it and have the funds, an overlocker. But there's another machine in that field that few of us will have, and that's a knitting machine. These machines have a sliding carriage over a long array of needles, and even the cheaper ones are way more expensive than for example a pretty decent oscilloscope. [Irene Wolf] has a Pa ...
Read more

›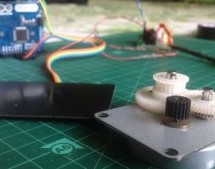 There are a surprising wealth of parts inside of old laptops that can be easily scavenged, but often these proprietary tidbits of electronics will need a substantial amount of work to make them useful again. Obviously things such as hard drives and memory can easily be used again, but it's also possible to get things like screens or batteries to work with other devices with some effort. Now, there's also a ...
Read more

›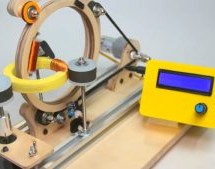 Anyone who has ever wound a toroidal coil by hand can tell you that it's not exactly a fun job. Even with the kinds of coils used in chokes and transformers for ham radio, which generally have relatively few windings, passing all that wire through the toroid time after time is a pain. And woe unto anyone who guesses wrong on how much wire the job will take. To solve those problems, [Sandeep] came up with th ...
Read more

›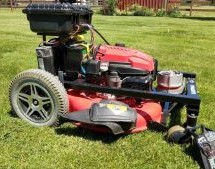 For some people, mowing the lawn is a dreaded chore that leads to thoughts of pouring a concrete slab over the yard and painting it green. Others see it as the perfect occasion to spend a sunny afternoon outside. And then there are those without the luxury of having a preference on the subject in the first place. [elliotmade] for example has a friend who's sitting in a wheelchair, and would normally have to ...
Read more

›
There's no project that dives into existential quandaries more than a useless machine, as they can truly illustrate the futility of existence by turning themselves off once they have been powered on. Typically this is done with a simple switch, but for something that can truly put the lights out, and then re-illuminate them, [James]'s latest project is a useless machine that performs this exercise with a ca ...
Read more

›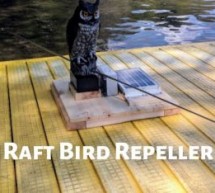 In this project I will show you how to build a solar-powered Raft Bird Repeller that will get rid of those pesky birds that poop on your raft. Step 1: Intro https://youtu.be/Z9JdDufT_Ss If you have ever been on a raft, you know just how relaxing and fun they can be to hang out on. One thing that is definitely not relaxing or fun is cleaning up the bird poop on them. This has been a problem as long as I can ...
Read more

›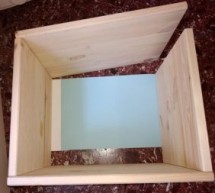 https://youtu.be/JqdOQ7wjEsQ We'll be making a diorama presenting the water cycle, using Arduino and some motors to add movement and lighting. It has a school feel - because it is actually a school project! The presentation scenario is this: The sun rises in the morning [One servo motor moves the sun]. Water evaporates from the sea [One stepper motor raises the "evaporation sheet"] Clouds form in the sky [O ...
Read more

›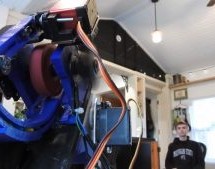 [Harrison] has been busy finding the sweeter side of quarantine by building a voice-controlled, face-tracking M&M launcher. Not only does this carefully-designed candy launcher have control over the angle, direction, and velocity of its ammunition, it also locates and locks on to targets by itself. Here comes the science: [Harrison] tricked Alexa into thinking the Raspberry Pi inside the machine is a sm ...
Read more

›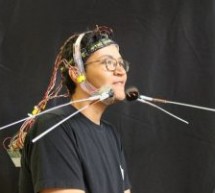 This project is a continuation and reimagining of my former colleague's (metaterra) "Whisker Sensory Extension Wearable". The purpose of this project was to focus on the creation of novel, computationally-enriched "sensory extensions" that allow for augmented-sensing of the natural world. My major effort with this project was devoted to the fabrication and implementation of sensory augmentations that will e ...
Read more

›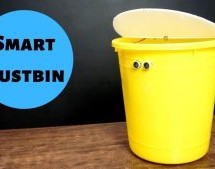 Here we will make a Smart Dustbin by using arduino and ultrasonic sensor.I hope you guys enjoy learning this project. Supplies: Arduino UnoUltrasonic SensorServo MotorDustbin Step 1: Preparing the Opening Take a plastic sheet and cut fraw a circle with the help of dustbin and but it off from plastic sheet and then cut the circle in half and join them again with the help of scotch tape or plastic tape. Step ...
Read more

›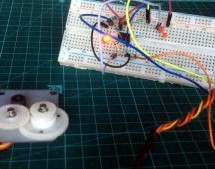 It isn't hard to imagine a scenario where you are stuck at home all day with nothing to do and certain items are in short supply. Sure, bathroom tissue gets all the press, but try buying some flour or a freezer and see how far you get. Plus online shopping has given up on next day delivery for the duration. Not hard to imagine at all. Now suppose your latest self-quarantine project needs a rotary shaft enco ...
Read more

›