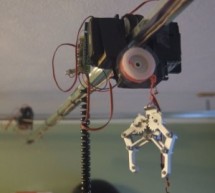 How to build a whole room crane game.  Based on the arcade style 'Crane Game' or 'Claw Machine'.  This is a continuation of a previus instructable titled CRANE GAME in which we built a 2-axis crane game in a door frame.  We have now added a third axis and wireless control.  And made it big. A few technical and functional improvements: Less wires - controllers and batteries move with the motors and are signa ...
Read more

›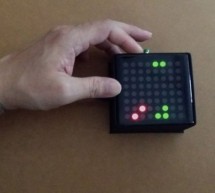 We have built quite a few projects using the Bi-color (Red and Green) LED Matrix Driver Module kits from jolliFactory and have published them as instructables here. Each of these modules uses two MAX7219 Display Driver ICs to drive a Bi-color LED Matrix. These ICs are excellent because they take a lot of work off the micro-controller and simplify the wiring and logic design. These modules are designed to be ...
Read more

›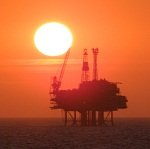 Introduction Having been a CodeProject member for several years, and not having got round to ever publishing an article, left me feeling a bit disappointed in myself. I have thought many a time on what kind of article I can produce. Then after coming across some great articles by jeffb42 here on CodeProject, my problem was solved. I started playing with the Arduino hardware platform about two months ago, af ...
Read more

›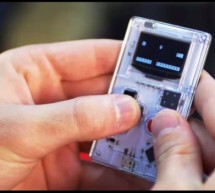 What is Arduboy? Arduboy is an open platform for people to play, create and share games. A game system the size of a credit card. Choose your favorite classic game from the completely free Arduboy Arcade. Built on the popular Arduino software, it's also an excellent way to learn how to program! Because you can learn to make your own games, Arduboy is a game system the size of your imagination! Free Games! E ...
Read more

›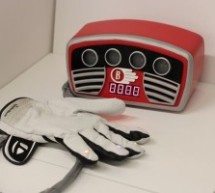 I built this project at at uni as a 3rd year project (with a couple of classmates) at the University of Technology, Sydney.It is aimed at Baby Boomers and targets a skill and level based memory and fine motor skills exercise game. The form is based on Arduino microcontrollers and hardwired with a randomised sequence of lights to test memory skills. It works by presenting a randomised sequence (with visual a ...
Read more

›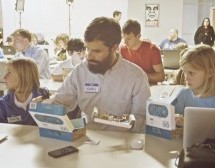 Anne Mahaffey is an engineer with Analog Devices and was one of the beta testers for the Arduino Due. Anne's been an ardent advocate for Arduino at Analog, and recently contacted us about a workshop she was planning with the Iron Yard, an accelerator in her hometown of Greenville, South Carolina. The workshop was to introduce kids to programming in Scratch, and to let them build their own game controller wi ...
Read more

›
I started with the Instructable from Kyle Brinckerhoff; http://www.instructables.com/id/Ardu-pong-the-Arduino-based-pong-console/ Thanks Kyle! and the following at Make magazine http://blog.makezine.com/archive/2007/08/arduino-pong.html and I see the original code is attributed to Pete Lamonica Thanks Pete!! I am using the paddles instead of the joy stick and I have made it for 2 players. Also I added some ...
Read more

›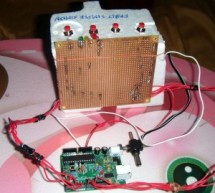 Important notice: Final (i.e. relevant) version is at the last step of this instructable. If you want to build a Simon, that is the recommended version. The rest of the steps show how this evolved from a bare-bones game for LED 13 and Serial (i.e. zero components) until my mail order came through ;) Each version has a show-off video, of course (making the video is part of the fun for me). The result is some ...
Read more

›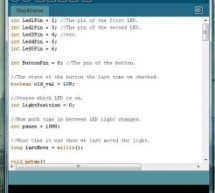 This project was inspired by this video from YouTube and the Pendulum Challenge Kit from Makershed.com. Its a simple game consisting of five LED lights and one pushbutton switch. The LEDs flash in a sequence and the player must press the button when the middle LED light is lit. The speed at which the lights flash increases until the player presses the button at the wrong time. Don't forget to rate this 'ibl ...
Read more

›
The ElectroFried is a game with a shocking fun level. ElectroFried is developed for the Global Game Jam 2011 in Antwerp in design center the winkelhaak. The Team Jekkos/ Cinezaster decided to make a simple game based on colliding electrons. With a nasty side effect, a electro shock. As a input devised I hacked a old computer mouse to control the electron and bring it to the proton without colliding with the ...
Read more

›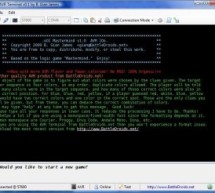 The game Mastermind has been around a long time, and I remember getting a board version with colored pegs when I was a kid. I love this game, as it is solvable simply by pure logic. One player (or a computer/microcontroller) chooses a sequence of colors from a pool of available colors and then the other player attempts to figure out what that sequence is. This is the AVR version of that famous logic game Ma ...
Read more

›
Total Recall is a Simon based game for the Arduino. Your basic Arduino Simon Game consists of 4 buttons, 4 LEDs, an Arduino, some code and maybe a speaker and sound effects. Total Recall takes things a step further by adding an LCD display and offering  1 and 2 player game modes. The 1 Player game is your basic Simon Game. I added 4 levels of difficulty to it by giving you options for how many rounds you wa ...
Read more

›