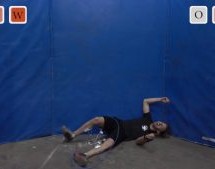 QWOP was a flashgame released by [Bennett Foddy] in the distant past. Players would use individual keys to trigger muscle spasms in their character's legs, attempting to sprint as far as possible without hitting the ground. Hackaday alumus [The Hacksmith] wanted to recreate this in real life, and set to work. Initially planning to hack some TENS units to cause muscle contractions, instead a pair of lit ...
Read more

›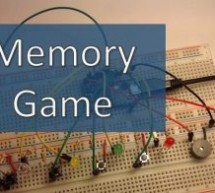 This project is all about creating a simple game to test your memory. I'll be using a Teensy 3.0 board. (If you want to know more about this board please click here to read a Getting Started Guide). This project is also 100% compatible with the Arduino. Watch the video below https://youtu.be/cDEmH0iguMw Step 1: Parts Required 1x Arduino UNO (or an Teensy 3.0) (Click to see on Amazon)8x 220 Oh ...
Read more

›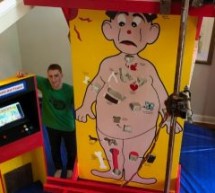 If you are going to the Philadelphia Mini Maker Faire next month taking place on October 6th 2019 a massive Operation board game will be on show created by SPOT Technology. Measuring 9 feet tall the oversized version of the Operation board game created by Hasbro is powered by Arduino circuitry and micro controllers. Check out the video below to learn more about the controlling 3 axis CNC-style arm which all ...
Read more

›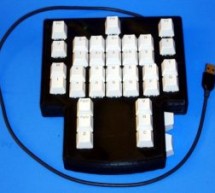 In the heat of the moment, gamers live and die by the speed and user-friendliness of their input mechanisms. If you're team PC, you have two controllers to worry about. Lots of times, players will choose a separate gaming keyboard over the all-purpose 104-banger type. When [John Silvia]'s beloved Fang game pad went to that LAN party in the sky, he saw the opportunity to create a custom replacement exactly a ...
Read more

›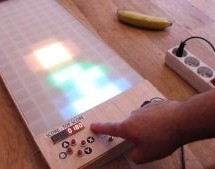 Tetris was a breakout hit when it was released for the Nintendo Game Boy in 1989, in much the same way that Breakout was a breakout hit in arcades in 1976. Despite this, gamers of today expect a little more than a tiny monochrome LCD with severe motion blur problems. Enter the LED Tetris build from [Electronoobs]. The build relies on a hacker favourite, the WS2812B LED string. The LEDs a ...
Read more

›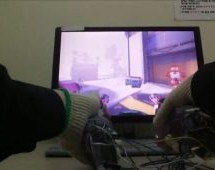 An Overwatch fan by the name of Medist has created his own motion controllers to play as D.Va. The motion controllers were made by wiring an Arduino Leonardo through the cases of two different controllers, which would be modeled after D.Va's pilot controls. The Arduino board would input keyboard and mouse signals to the computer, allowing Medist to map his own triggers and buttons onto his controllers as ke ...
Read more

›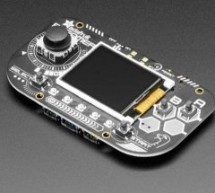 Gamers, coders and electronic enthusiasts looking to own a pocket sized open source handheld games console may be interested to know that the Adafruit PyGamer is now available priced at $39.95. Offering a small games console that can be coded using MakeCode Arcade, CircuitPython or Arduino. The PyGamer is powered by the ATSAMD51, with 512KB of flash and 192KB of RAM, Adafruit has also added 8 MB of QSPI fla ...
Read more

›
This  reaction time game tests the time taken by two players to react, and declare the fastest one as a winner. To do this I am using external interrupts and pin change interrupts in atmega328p. It gives four chance to each play, time of each chance is summed up and then the player with minimum time is declared as the winner. For the demo purpose, I'll be using pseudo random function in it, just to keep tra ...
Read more

›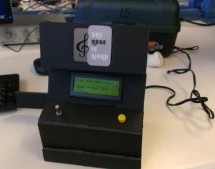 The objective of this project is to provide a multiplayer "pitch tuning" game in which the computer can determine the frequency of players' input notes. [gallery columns="2" size="medium" ids="31217,31218"] The system guides two users through various states in which they are each given the chance to match a tone randomly selected by the computer. Players select their tone by using a dial which controls the ...
Read more

›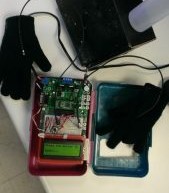 We decided to construct a game for our final project for Microcomputer Architecture. The game, which we named Reflex [gallery columns="2" size="large" ids="31137,31138"] is a simple player versus player reaction game in which the winner is rewarded with a drink of their choice, poured into a cup by a servo.  Flex sensors measure the reaction time of the players, to flex their fingers and make a fist. ...
Read more

›
Programming has always been fun and it just got a lot better with development platforms like Arduino. Almost every programmer out here would have tried to develop some kind of game using the language that they learning/practising. This helps them to tune their programming skills in a fun yet productive way. I have been a big fan of Arduino ever since I got introduced to it and always wanted to try something ...
Read more

›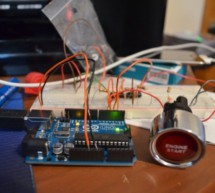 Naturally, the Uno does not natively support keyboard strokes, unlike it's Leonardo brother. Most of Google will tell you you need to do some firmware workarounds and ATMEGA reprogramming just to get it working and the entire ordeal is a mess. If you're like me, you've found that out just after buying one. Here is how to get around all that using a bit of Java coding. The ideal solution would be to purchase ...
Read more

›