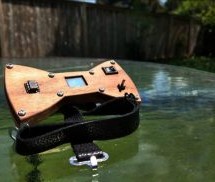 [Greg] loves hacking his bow ties. Back in high school, he added some bright RGB LEDs to the bow tie he wore to prom and even won the male best-dressed award. Recently he decided to try another bow tie hack, this time giving his tie some retro arcade game feels. He decided to use an ATtiny85 and to experiment doing some more lower-level programming to refresh his skills. He wrote all his libraries from scra ...
Read more

›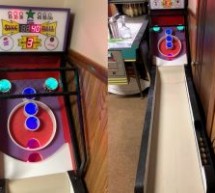 Bowling is great and all, but the unpredictability of that little ball jump in Skee-Ball is so much more exciting. You can play it straight, or spend a bunch of time perfecting the 100-point shot. And unlike bowling, there's nothing to reset, because gravity gives you the balls back. In one of [gcall1979]'s earlier Skee-Ball machines, gravity assisted the scoring mechanism, too: each ball rolls back to the ...
Read more

›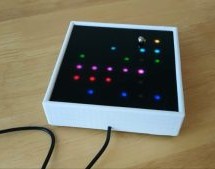 Magnets (especially those ball magnets!) are endlessly fascinating, aren't they? It's almost dangerous to combine them with LEDs, because how are you supposed to get anything done with something like [andrei.erdei]'s Arduino Magnetic Board beckoning from beyond your keyboard? This tons-of-fun board uses ball magnets to light up RGB LEDs as they roll around on the sexy Plexiglas field. Underneath the LED mat ...
Read more

›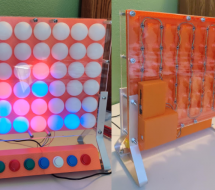 Recreating classic games in software is a great way to get better at coding or learn to code in the first place. If you do it in hardware though, you'll gain a lot more than coding skills. Just ask [Kelly] and [Jack] did, when they built this Arduino-based electronic Connect Four for a school project. We love that their interpretation manages to simplify game play and make it more fun than the original vers ...
Read more

›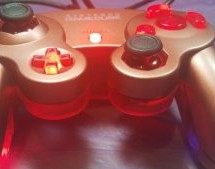 While the Nintendo GameCube stood deep in the shadows of the PS2 in its day, its controller remains a popular target for all sorts of modifications today — many of them involving LEDs, thanks to a translucent bottom and button option. As an avid player of the Super Smash Bros. series, [goomysmash] is of course an owner of the very same controller, which motivated him to write GoomWave, a "versatile and hack ...
Read more

›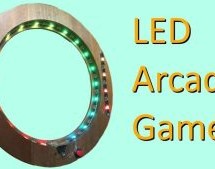 In this tutorial, I will teach you how to create an LED game with very little code or experience! I had this idea for a while and finally got around to creating it. It's a fun game that reminds us all of the arcade games. There are other tutorials that I will link for further references. This can be made within an hour of hard work and is worth the effort :) Supplies: WS2812B LEDS x24 Arduino Nano Momentary ...
Read more

›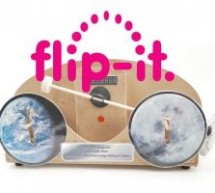 https://youtu.be/1QCvlQLj2JA Origins: This is a game I developed over a couple of years 2018-2019 It was originally called "Stupid Flip" and came out of my interest in creating simple and fun interactive games that could also be used for teaching coding. This is about the simplest game imaginable and involves flipping an arm from one player to another with a card (token) attached to the end with a magnet. T ...
Read more

›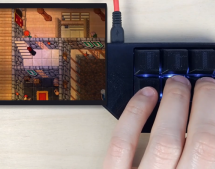 [Elite Worm] wrote in to tell us about a cool little keyboard designed to make playing a certain game a whole lot easier. One of the ways you can move your character is with the numpad in directional mode plus Control and Shift, but those are too far apart to drive blindly with one hand. This is all the motivation [Elite Worm] needed to build a custom keyboard with only the essentials. The keyboard is contr ...
Read more

›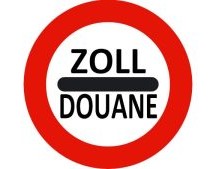 It could be said that there are a number of factors behind  the explosion of creativity in our community of hardware hackers over the last couple of decades, but one in particular that is beyond doubt is the ease with which it has been possible to import small orders from China. See something on AliExpress and it can be yours for a few quid, somewhere in a warehouse on the other side of the world it's put i ...
Read more

›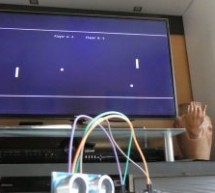 i'm MrWaffelXD and today I want you to show how to make a motion controlled Pong game. In this guide you learn, how to programm your own Pong and how to make a distance-controller, which you can use by moving your hand. But first: What is Pong? "Pong is one of the earliest arcade video games. It is a table tennis sports game featuring simple two-dimensional graphics. The game was originally manufacture ...
Read more

›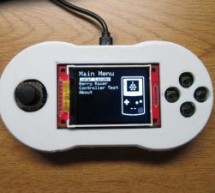 https://youtu.be/C8IPaMl1wTk Berry Racer is a game that I came up with and programmed using Arduino's Software. The game is run on a Teensy microcontroller which is connected through a custom PCB (Printed Circuit Board) to a Screen, a Joystick, four buttons, and a piezo speaker. The board can be powered through the micro USB port on the Teensy or with a battery that can be plugged into the back of the PCB, ...
Read more

›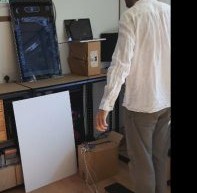 When the Nintendo Wii was launched players were encouraged, nay required, to leave the sofa and jump, dance, and jiggle in order to score points in their game of choice. While there is a steep learning curve in building for the Wii, it is easy to build a custom device that lets you control a game by physically jumping on pressure pads at the appropriate time. This instructable shows how I adapted the game ' ...
Read more

›