This page provides general information to students enrolled in the EML 6808 course, Analysis and Control of Robot Manipulators. Prerequisites for the course are: EML 4312C, EML 5271, or C.I. Kinematics and dynamics of multibody systems. The topics to be covered include: basic components of robotic systems; selection of coordinate frames; homogeneous transformations; solutions to kinematic equations; velocit ...
Read more

›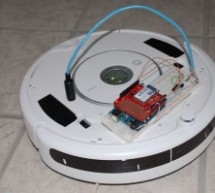 I wanted to see if I could operate my Roomba remotely and get it to report its status via Twitter while I was away from home. I also wanted to make the device independent of a computer. This is the solution I came up with and it works very well. Follow @TheRoomba on Twitter to see what mine is doing! Step 1: Needed Parts and Tools Parts: 1x - Small signal, low power PNP transistor (I used a 2N2907A (may als ...
Read more

›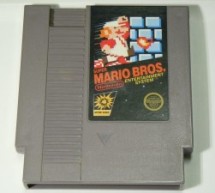 This guide will take you through the steps to build an NES playing robot You will need: An Arduino Duemilanove (other boards will probably work, but you will have to adjust the steps for your device) Working NES Console Super Mario Bros. (Note: this must be only the single game, not the two- or three-in-one cartridge) A controller you can cut the cord from Two LEDs (two different colors are recommended but ...
Read more

›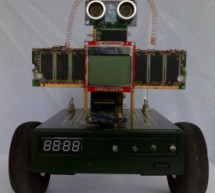 I SHALL CALL HIM " PEE-WEE " Personal Electronics Entertainment With Embedded Education. Basically a project that is fun and I learn a hole lot of stuff from it. . This project started out as just a small robot so I could learn more about my Arduino and coding. And at first he was a simple little bot or tot I guess I should say. With a CD player case as a body, a couple of servos and some old laptop speaker ...
Read more

›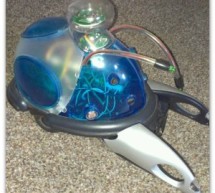 I've had a couple of Cybots as well as the Tom robots for a number of years - every so often they get dragged out and tinkered with. Now is this years turn. I have decided to try my hand at Arduino control of the Bots motors. There seems to be a large number of You tube Videos that say "yes we did it", but not many on how to get there, so I'm going to start from what I think should be the beginning. Assumpt ...
Read more

›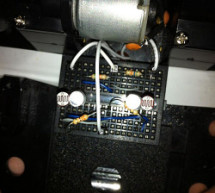 I built a linefollower robot that could be used in many different ways, and I summed up my project in some steps. To begin with, all you need is the following parts: Step 1: Robot frame Parts List: -Robot frame -Two wheels -Two DC motors How to: I used an old robot frame with two wheels commanded by two DC motors, but you can use an equivalent solution as well. Step 2: Sensor ir + photoresistor Parts List: ...
Read more

›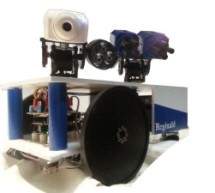 Reginald started from the simple, yet bold idea to control a bot from anywhere in the world with a live video feed. What I wasn't expecting was for Reginald to develop into an involved, feature rich project. With my work and money, I was able to complete a project exactly to my satisfaction and more. This tutorial chronicles the entire project: from top to bottom. Before I started my project, I had several ...
Read more

›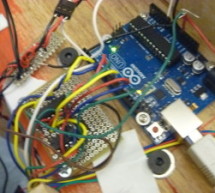 Electrical Components The electrical components are the five motors and their associated circuits, the buttons, and the thermocouple. The Circuit We are controlling two stepper motors, three servos, a thermocouple, and a set of buttons using an Arduino. Our final circuit diagram looks like this: Building the Circuit 1. Stepper motors: The first step we tackled when building the circuit was the stepper circu ...
Read more

›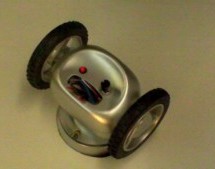 Age Group: 13 - 18 My experimental rover that I built from a Roll-A-Way alarm clock that was on clearance for $5. It can be controlled via the numeric section of a keyboard when the serial port is connected to a computer or a Wii Nunchuck attached directly to it, using either the joystick portion, or the accelerometer while pressing the bigger button. It uses one of my customized Ardweeny and an H bridge L2 ...
Read more

›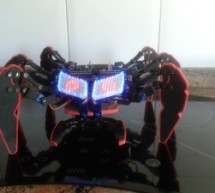 Hello, I'm David and in this instructable I'll show how I made this hexapod whose name is Hexdrake. Since I was 16 I became interested in electronic and later in robotics. After getting some level and programming skills using arduino I decided to build a robot something more interesting than a simple robot with two wheels . I liked the idea of having a hexapod but did not have much money to buy one. So I bu ...
Read more

›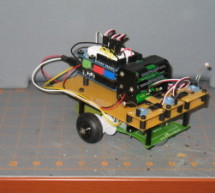 Overview This instructable will use three photoresistors (light dependent resistors) and an Arduino to control the motion of a robot. Any common robot chassis can be used for the robot. The light sensors will be mounted on the left side, right side and front of the robot. When light of sufficient intensity falls on a sensor, the robot will respond with a left turn, right turn or forward movement, correspond ...
Read more

›
This is my second version of my arduino robot after "Build your first robot". My Second version is slightly complicated as compared to my first one but offers better features. In this instructable I'm going to show you how to build a fast robot which can measure temperature, find things in front of it, stream videos and a lot more. With a pair of 1000RPM motors this robot can go very fast and this version u ...
Read more

›