The idea behind this post is to bring together some robot designs and trasform them in a new device with new hardware and standard software (arduino of course) and so easier to use.  These robots have three things in common: a mechanical structure, the hardware and the software. While the mechanical part is necessarily different, we wanted to understand if there was a hardware board that could be common, wi ...
Read more

›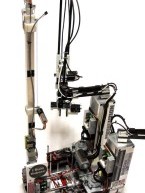 In the fall of 2012, we set out to construct a robotic arm for the Science Olympiad competition that would be capable of performing the required set of tasks efficiently and to perfection. This instructable will attempt to guide you through the thought processes used in the design and construction of this project. We spent countless hours working on this robot and hope to refine this into a condensed versio ...
Read more

›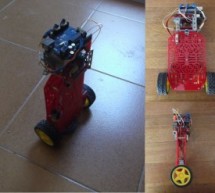 First of all I want to apologize for my English, if you don't understand something, please, ask. I know that a self-balancing robot is not new, but when i started this project i found a lot of information, but never in the same site, i had to search a lot to join all information in a single project. Becouse of that i'm making this instrucctable, to show you all the information i get, with all detail, to mak ...
Read more

›
Ever wanted a robotic liquor server? I purchased a Lynxmotion robotic arm last year and an Arduino (deci) to play around with. I had it serial controlled with a joystick and it was a great way to start in robotics. More recently I wanted to take on another micro-controller related project for a university science fair. Since it was going to be hosted at the on-campus pub, I thought it would be fitting to bu ...
Read more

›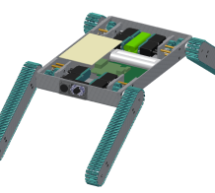 Finalized Prototype Shown below is the finalized prototype. The purpose of the prototype was to demonstrate the feasibility of a small, highly maneuverable search and rescue robot. As such, the completed prototype was successful. Capabilities include a ground speed of 10 inches per second, battery life of 50 minutes, wireless range of between 50 and 150 feet (depending on interference), weight of 14.5 pound ...
Read more

›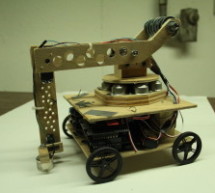 Background This robot is one I built to learn. Before this project I did get my feet wet with a few small scale Arduino projects like an ultrasonic robot, (that would move backwards until it was a certain distance away from the wall,) and I did get to play with a few of the shields designed for the Arduino, but I had never built a full scale project with this microchip, or really, any microchip. I knew if I ...
Read more

›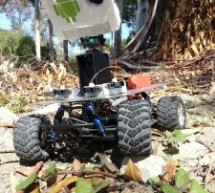 While the field of robotics is continuously expanding at a remarkable rate and better performing robots are created every year, robotics still remains out of reach for many students and researchers. The main reasons for this difficulty are the high complexity of the hardware and software of robots, and their typically high cost. We believe that the computing power, sensing capabilities and intuitive program ...
Read more

›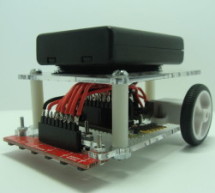 In this instructable I will be showing you how to build a maze solving robot. This is actually my 3rd attempt at making one. The first was a complete failure. The second was alright at finding the end of the maze, but it could not go back and drive the quickest path. This is my current and 3rd one. It is able to find the end of the maze and then, when put back at the start, drive the shortest path to the en ...
Read more

›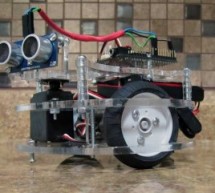 Be sure to check out my new instructable , the 'little Tank'! Really nice tracked design complete with cut files! update: I've had so much response on this instructable, thanks to all. If you end up making one, please let me know! I'd love to put your work on my website! New new update - The Electric Turtle is going to the 2011 Makers Faire in New York with the LMR (lets Make Robots) exhibit!!! 5" robotic p ...
Read more

›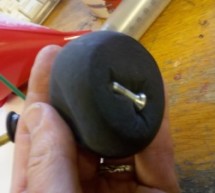 The "universal gripper" developed by researchers from Cornell University, the University of Chicago, and iRobot inspired me to create my own version. The YouTube video is quite impressive. The gripper can form around very asymmetrical and smooth shapes and still pick up the object. I gathered the materials below and decided to create a gripper of my own that could be incorporated into one of my robot design ...
Read more

›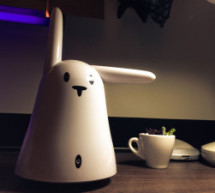 This is a Nabaztag - Armenian, apparently, for "hare". It's an adorable bunny rabbit packed with sensors and communication devices.... and it's completely unusable. There's people who wrote some interesting software to hack it, and I applaud them: however, I could never actually get my Karotz (Nabaztag's third incarnation) through the arduous initialization. So, to gain full control over the Bunny, we'll ha ...
Read more

›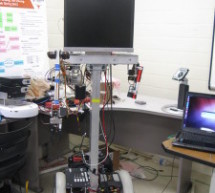 This is the documentation page for the Spring 2012 DIY Telepresence project. Here you will find schematics, software, and guides for the robot. The goal of the project was to design a low-cost, easy to build telepresence robot. Some of the features include: Segway based mobility plane Robot arm Aluminum frame Two way-video conferencing using the WebRTC protocol Wifi enabled remote control of the robot HTML5 ...
Read more

›