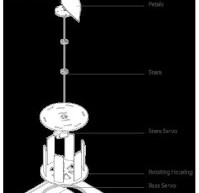 The PhytoBot is a semi-intelligent plant which responds to external stimulus (light intensity and light location) and responds to it as a phototropic plant would. Essentially it is designed as a piece of interactive artwork for operation over a long period of time. The motivation driving this was triggered by the lack of understanding & acceptance of plants as reactive living organisms. Many of us are s ...
Read more

›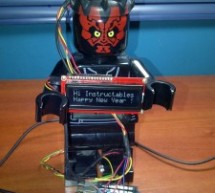 Hello Friends! Well, as you know, in September the new premiere shield  of Arduino, Arduino YUN. This little friend has a Linux embedded system with which we can run anything you can think of (at least so far). While there is very little information on this new board, with departure in the guide that provides the Arduino page (which will link later), plus a little knowledge of many Linux, can carry out a ma ...
Read more

›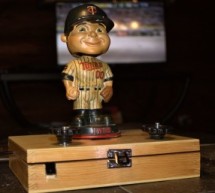 Bobble-heads!!! Every sports fan loves em, but they're kind of boring, just sitting frozen on your shelf :-( I thought it might be fun to create an Automatic Bobble-head Bobbler something that can wake that old bobble-head up and get him nodding away. I finally found time to get one working just in time to be a Christmas present (and of course be the subject of a new Instructable). Concept phase: I first th ...
Read more

›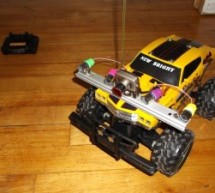 Obstacle avoiding vehicle, continue in "3D Laser Range Finder" series ( project 1, project 2). The basic idea is the same, measuring distance using red laser pointers, CCD analog camera and Arduino UNO.  Modification was made in geometry.  Two lasers were set for "far field" obstacle detection, few meters in front of vehicle on left or right side. Primary mission is to trigger left / right turn before a car ...
Read more

›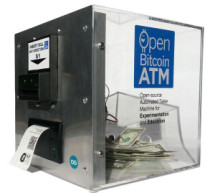 The world's first completely open-source Bitcoin ATM for Education and Experimentation. http://openbitcoinatm.org for more information. Step 1: Fabricate Box and Faceplate Out of a piece of 12″x12″ aluminum sheet metal, cut two rectangles and drill six rivet holes and four holes to attach the bill acceptor. Cut aluminum angle into two 11 1/2″ lengths. For each aluminum angle, drill and tap two holes; drill ...
Read more

›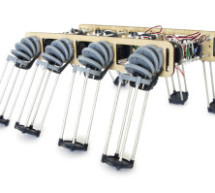 I have been spending the last few months doing research into biologically inspired robotic structures. While my approach may seem formalistic in nature, these devices were simply a means for ultimately conducting social research. This desire stems from my experience building Simple Bots, and their subsequent display at multiple Maker Faires. While displaying these robots, I observed that the thousands of pe ...
Read more

›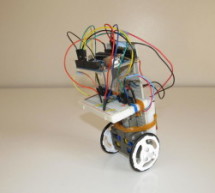 Let's make a simple inverted balancing robot, and operate it. You need only half a day to do them, if you have an arduino and some materials. [a video of a robot you would make] introduction: After a few work with arduino, I have thought of making an inverted pendulum. Then I had two policies for the project. simple as possible bootstrap (without referring to website) Though they has been kept (*1), it has ...
Read more

›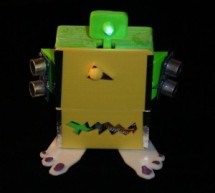 Wex detects your location with ultrasonic sensors then follows you with his one flashing eye.  His red "heartbeat" can be seen through his mouth. Step 1: Parts needed include: Arduino Two ping ultrasonic sensors Futaba s3103 servo Radio Shack 276-0016 7 color led Radio Shack  276-036 flashing red led 9 volt battery 480 ohm resistor 680 ohm resistor Metal duct tape Super glue Case (print 3d parts--use a prin ...
Read more

›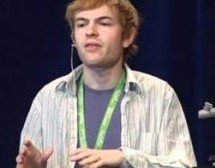 Project Gado is an initiative which aims to create an open-source archival scanning robot which small archives can purchase for $500 and use to autonomously scan their photographic collections. This talk presents the Gado 2, a prototype ...
Read more

›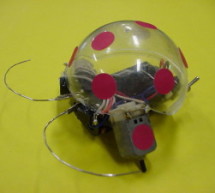 Welcome! I have been in robotics since I was a kid and I am very passionate by robotics. I learn BEAM robotics around 1997-98 and started building robots for a science faire project call "Insectroides" in 2001. http://robomaniac.solarbotics.net ( they change server and the website links does not work anymore it is on Linux and it is CASE SeNsiTIve! ) here is the old one http://members.tripod.com/robomaniac_ ...
Read more

›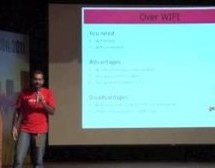 udar Muthu gives a talk on Making Robots Using Android and Arduino at Droidcon India 2011 by HasGeek. ...
Read more

›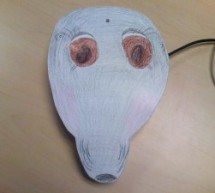 I've made a video documentation of my midterm project for my 544 class. To keep it shorter, I didn't detail in the video that this is only a completed phase of a larger project: an autonomous robot seal. I was originally going to incorporate a whole body that hid his components, but this current prototype is not at a stage that calls for a full body. So, I made a temporary head/face for Buddy that is meant ...
Read more

›