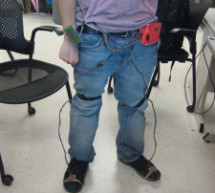 Our final project for ECE 4760 provides a simple but effective exercise monitoring system of the user's walk or run. With an increase of the number of health conscious individuals hoping to remain fit, we designed a system that allows the user to keep track of his or her total number steps, current speed, and total distance in both real time and with a data logging system. This is especially useful for any ...
Read more

›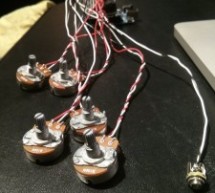 Getting Started The goal of this project was to create filters and controls to that can manipulate sound that is being generated through an Arduino. Normally Arduino can only generate simple tones that are not useful if you are trying to achieve complex sounds and do sound manipulation. In order to do this project Mozzi library was used. This library helps Arduino to create complex sounds and also have real ...
Read more

›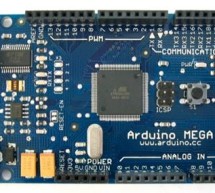 Introduction We designed a system for wirelessly controlling relays and monitoring current.  This is used for a home load simulation.  By wirelessly turning relays on and off by sending commands from a PC to a microcontroller we can change the total load (current) to our simulated home.  For wireless communication, we used XBee Series 2 Zigbee RF modules.  One of these modules was connected to a microcontro ...
Read more

›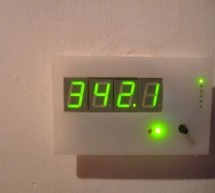 This page and linked pages detailed below document how to build whole house energy monitor that has a display for easy, quick access to current energy use information, usb datalogging for detailed long term data storage and Internet connectivity for online graphing. First a quick look at the installed setup: The Display The display unit consisting of 4 large green led 7 segments. On the right is a 6 mode – ...
Read more

›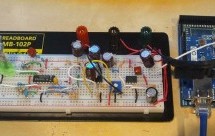 Have you ever wanted to impress your friends by saying something crazy like, "I think there's going to be an earthquake soon" moments before an earthquake hits? Or do you just want some warning, a few seconds that could save your life. This project will allow you to hook up a seismic sensor to a router through the Ethernet shield and host a webpage off of the SD card on the shield. This webpage will then di ...
Read more

›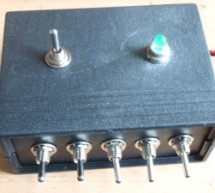 I made this box for my music project to our school. This is only tutorial for the box, no for playing melody. It´s based on serial connected switches. You will need: Some wire 6x switch 1x LED 1x 330 ohm resistor 5x 2000 ohm resistor (etc.) 1x 10 000 ohm resistor 1x plastic box small piece of prototyping board Step 1: Making a wire First you need to prepare the connecting wire. Take three wires, three pins ...
Read more

›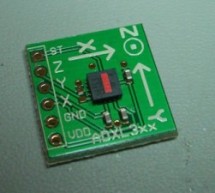 This tutorial shows you how to read an Analog Devices ADXL3xx series (e.g. ADXL320, ADXL321, ADXL322, ADXL330) accelerometer and communicate the acceleration to the a personal computer. This tutorial was built using the breakout boards from Sparkfun. The adafruit accelerometer breakout board also works, though it must be wired differently. The ADXL3xx outputs the acceleration on each axis as an analog volta ...
Read more

›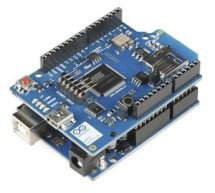 This sketch uses the Serial.parseInt() function to locate values separated by a non-alphanumeric character. Often people use a comma to indicate different pieces of information (this format is commonly referred to as comma-separated-values), but other characters like a space or a period will work too. The values are parsed into ints and used to determine the color of a RGB LED. You'll use the serial monitor ...
Read more

›
Although products are becoming more and more available for monitoring your home power usage, I'm one of those idiots who can't leave well enough alone and who would rather shell out $100 and hours of my time in order to save $20 and learn something in the process.  Building on the fine work of Trystan Lea and others at OpenEnergyMonitor.org as well as various and sundry web sources and acquaintances the res ...
Read more

›
Arduino UNO project, Power Quality Meter, someone would call it's PQ Monitor or PQ Analyzer. I had already published one  blog  devoted RMS voltage measurements on full band  20 – 20 000 Hz  audio signals. ( Following my own style, I'd refer to already published materials whenever it's possible ).  This time measurements performed on single AC Power Grid frequency. ( 60 Hz in Canada. Algorithm would works w ...
Read more

›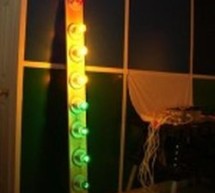 O'K, after having some fun with stereo version of the VU meter I described in my previous blog-post, now it's time to do a serious stuff. Studio grade VU meter !!! 24 steps, equally spaced every 3 dB, covering Extra wide Dynamic Range from -63  up to  +6 dB.  Single (mono) channel this time, no messing around, absolute precision at the stake. Plus, it keeps absolutely Top-Flat linear frequency response from ...
Read more

›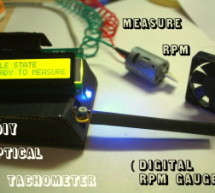 This Instructable will show you how to make a Portable Digital Optical Tachometer using an Arduino Uno. This project is inspired from This instructable and is an enhanced version of it with an LCD display and a modified code. Instead of a slotted sensor , it has a reflection based sensor. So : 1. You don't have to worry about the thickness of the rotor 2. The number of blades won't change your readings 3. I ...
Read more

›