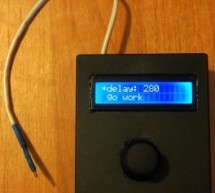 This intervalometer used infrared LED To built intervalometer you need: Arduino Nano (or Arduino-compability). I used Nano V3 Serial LCD Joystick Module IR Led and resistor ~200 Ohm Switch Push Button Plastic enclosure Battery 9V Schematic is very simple Step 2: Connection Serial LCD has 4 output: GND, VCC, SDA, SCL. SDA (data) connect to Arduino Analog In 4, SCL (clock) connect to Analog In 5. Vcc connect ...
Read more

›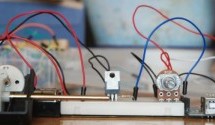 A quick circuit showing how to control the speed of a DC motor with a potentiometer with your Arduino board. Also shows how to use a TIP120 transistor to allow the Arduino control a larger power supply. Transistors are 3 pin devices, which via the 3rd pin (Base) allow it to control the current passing through the other 2 pins (Collector and Emitter). So for this tutorial I am using the power from the Arduin ...
Read more

›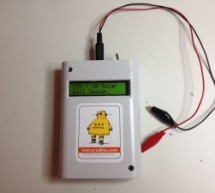 When I'm building Solar Shrubs and other solar-powered creations, I often scavenge cells from various off-the-shelf devices such as solar garden or security lights. But these cells are rarely labeled as to their voltage, current, and power output. So it's off to my bread-boarding station. First, I put each cell under a lamp and connect it to my multimeter to get the volts. Then I build an I-R curve by measu ...
Read more

›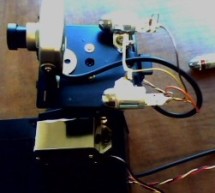 The idea of using triangulation for distance measurements is well known since Pythagorean time, when his brilliant formula become available for mathematicians. What is new in this design, is lasers power control via "blooming" effect of CMOS camera. Here this "negative" effect was put to work instead of ADC. No need high price "no-blooming" camera! (More information on this link: http://dpanswers.com/conten ...
Read more

›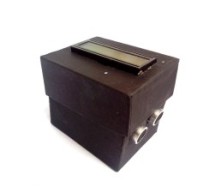 After posting up the v1 of my project many people requested an more detailed instructable. So i decided to start with a new one with a little upgrades to my previous instructable. What does this thing do? Well its quite simple it is just an replacement for an distance tape. It can also measure temperature, this was an upgrade to the old circuit. The measured distance is displayed on the LCD screen. And this ...
Read more

›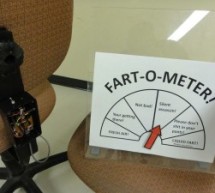 OH NO! He didn't! Yes I did! My project is simple: Farting in a chair and sending the signal wirelessly to a panel that shows the intensity of the fart! Words of caution: Please do not force yourself to fart, you might shit in your pants if you try to hard! Thanks to all my friends who helped in this project! (and all my tester!) Michaël Vachon Steven Jolley (Fart NINJA) Manuel Grégoire Mathieu Desnoyers Pi ...
Read more

›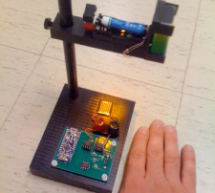 This is an explanation and set of building plans for a USB-powered sourcemeter with a personal computer interface. The sourcemeter uses an open-source Arduino microprocessor and the user interface uses the open-source Processing environment. The sourcemeter was designed as a homemade current-voltage (IV) tester to measure the IV characteristics of a solar cell by sweeping applied voltage across the device a ...
Read more

›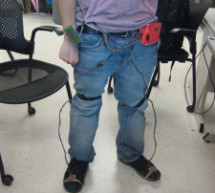 Our final project for ECE 4760 provides a simple but effective exercise monitoring system of the user's walk or run. With an increase of the number of health conscious individuals hoping to remain fit, we designed a system that allows the user to keep track of his or her total number steps, current speed, and total distance in both real time and with a data logging system. This is especially useful for any ...
Read more

›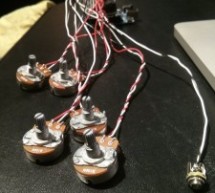 Getting Started The goal of this project was to create filters and controls to that can manipulate sound that is being generated through an Arduino. Normally Arduino can only generate simple tones that are not useful if you are trying to achieve complex sounds and do sound manipulation. In order to do this project Mozzi library was used. This library helps Arduino to create complex sounds and also have real ...
Read more

›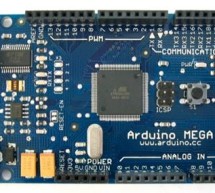 Introduction We designed a system for wirelessly controlling relays and monitoring current.  This is used for a home load simulation.  By wirelessly turning relays on and off by sending commands from a PC to a microcontroller we can change the total load (current) to our simulated home.  For wireless communication, we used XBee Series 2 Zigbee RF modules.  One of these modules was connected to a microcontro ...
Read more

›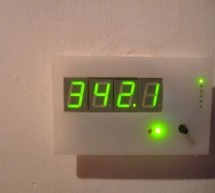 This page and linked pages detailed below document how to build whole house energy monitor that has a display for easy, quick access to current energy use information, usb datalogging for detailed long term data storage and Internet connectivity for online graphing. First a quick look at the installed setup: The Display The display unit consisting of 4 large green led 7 segments. On the right is a 6 mode – ...
Read more

›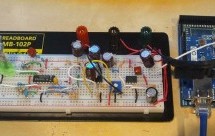 Have you ever wanted to impress your friends by saying something crazy like, "I think there's going to be an earthquake soon" moments before an earthquake hits? Or do you just want some warning, a few seconds that could save your life. This project will allow you to hook up a seismic sensor to a router through the Ethernet shield and host a webpage off of the SD card on the shield. This webpage will then di ...
Read more

›