This sketch shows you how to read the values from the accelerometer. To see it in action, open the Arduino serial monitor on your computer and tilt the board. You'll see the accelerometer values for each axis change as you tilt the board. Circuit Only your Arduino Esplora is needed for this example. Connect the Esplora to your computer with a USB cable and open the Arduino's Serial Monitor. Accelerometer to ...
Read more

›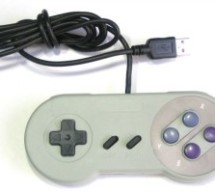 Make a game pad with an accelerometer inside! This project tutorial will show you how you can convert a console game pad into a USB keyboard mouse for playing games on your PC. The USB game pad can be used with nearly any software, such as a MAME emulator, game, simulation software, or for custom user interfaces. We'll start by turning the buttons of the game pad into keyboard buttons, so that pressing 'up' ...
Read more

›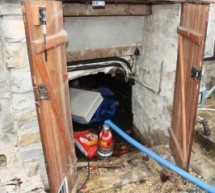 After a bad water damage (our cellar basically filled up whilst we were away for several days), I decided to monitor our water usage for anomalies. Enters Arduino... The idea of this project is to use an arduino to count every drop of water that goes through the water company meter. Said arduino needs to be connected to my LAN so that I can query it on a regular basis, it also needs to be aware of (real) ti ...
Read more

›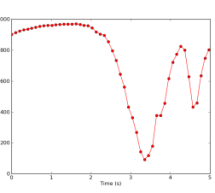 At this year's "Arduinos in the Physics Lab" workshop at the AAPT meeting, one of the participants asked for a simple way of using the Arduino as a tethered A/D converter for data collection direct to a computer. This is my quick & dirty demonstration solution. Here's the code for the Arduino. It waits for a single byte 'N' to arrive on the serial port, then once that byte arrives it sends out N data pa ...
Read more

›
Energino is a plug-load meter that measures the amount of power consumed by whatever DC electrical appliance is plugged into its. It was originally designed to monitor the energy consumption of simple networking devices such as Ethernet switches and WiFi access points, but it can be used to monitor any DC appliance. Energino "sits" between the power supply and the actual device being monitored. Energino is ...
Read more

›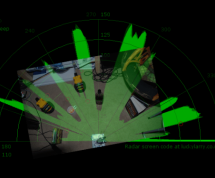 So I had some luck with getting the Sharp Infrared range finder working and I've now plugged this on to my servo rig to see if I get better results on my radar styled display. Check out how to use the Sharp IR range finder here Few things to bare in mind, whilst the code is pretty much the same there are a few subtle differences. Firstly for better readings the Arduino code has a longer delay – but since we ...
Read more

›
This example simplifies the task of collecting data from the Esplora's accelerometer and graphing it with your computer. The Esplora sends keypresses to a connected computer about the state of the accelerometer. If you open a spreadsheet application, you can log the data from the accelerometer. To start and stop the datalogging, press the down pushbutton. The Esplora's LED will indicate the state of the log ...
Read more

›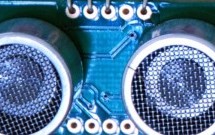 A guide to using the SRF05 Distance Sensor with Arduino in order to calculate distances from objects. In this case I'm also altering the output of an LED with PWM according to how close an object is to the sensor. So the nearer you are the brighter the LED. So if we start with the SRF05, it's an IC that works by sending an ultrasound pulse at around 40Khz. It then waits and listens for the pulse to echo bac ...
Read more

›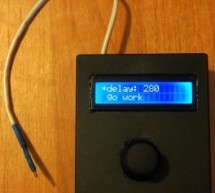 This intervalometer used infrared LED To built intervalometer you need: Arduino Nano (or Arduino-compability). I used Nano V3 Serial LCD Joystick Module IR Led and resistor ~200 Ohm Switch Push Button Plastic enclosure Battery 9V Schematic is very simple Step 2: Connection Serial LCD has 4 output: GND, VCC, SDA, SCL. SDA (data) connect to Arduino Analog In 4, SCL (clock) connect to Analog In 5. Vcc connect ...
Read more

›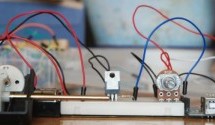 A quick circuit showing how to control the speed of a DC motor with a potentiometer with your Arduino board. Also shows how to use a TIP120 transistor to allow the Arduino control a larger power supply. Transistors are 3 pin devices, which via the 3rd pin (Base) allow it to control the current passing through the other 2 pins (Collector and Emitter). So for this tutorial I am using the power from the Arduin ...
Read more

›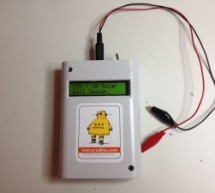 When I'm building Solar Shrubs and other solar-powered creations, I often scavenge cells from various off-the-shelf devices such as solar garden or security lights. But these cells are rarely labeled as to their voltage, current, and power output. So it's off to my bread-boarding station. First, I put each cell under a lamp and connect it to my multimeter to get the volts. Then I build an I-R curve by measu ...
Read more

›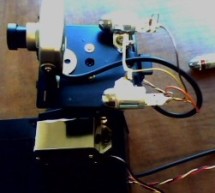 The idea of using triangulation for distance measurements is well known since Pythagorean time, when his brilliant formula become available for mathematicians. What is new in this design, is lasers power control via "blooming" effect of CMOS camera. Here this "negative" effect was put to work instead of ADC. No need high price "no-blooming" camera! (More information on this link: http://dpanswers.com/conten ...
Read more

›