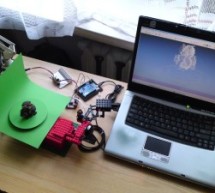 Ever wonder of copypaste method, usable in real life, not only in virtual reality? Me too. It is  21th century, and those are nearer than most of all can imagine! This is possible thank to 3d scanners and printers. So let's try to scan something! First of all, sorry for my English skills. It is not my native language, I have learned it at school, but don't have many occasions to use it, except of reading ar ...
Read more

›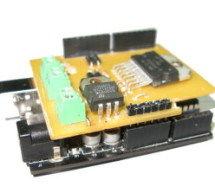 Today, I'm going to show you how to make an Arduino motor shield (driver) at a low cost. It works splendidly, its posses almost all the characteristics of the original Arduino motor shield. It's almost considered as a clone. The original Arduino motor shield has the same motor driver chip (L298), the only difference with it, is the package type, my project contains the vertical version of the chip L298 (wit ...
Read more

›
Digispark is an ATtiny85 based microcontroller development board come with USB interface. Coding is similar to Arduino, and it use the familiar Arduino IDE for development. Digispark is copyrighted by Digistump LLC (digistump.com) and the full license is here: http://digistump.com/wiki/digispark/policy Specification: Support for the Arduino IDE 1.0+ (OSX/Win/Linux) Power via USB or External Source - 5v or 7 ...
Read more

›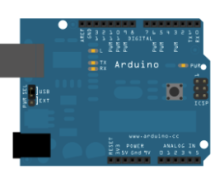 Demonstrates the advanced serial printing functions by generating a table of characters and their ASCII values in decimal, hexadecimal, octal, and binary. For more on ASCII, see asciitable.com Circuit image developed using Fritzing. For more circuit examples, see the Fritzing project page None, but the Arduino has to be connected to the computer. Code /* ASCII table Prints out byte values in all possible fo ...
Read more

›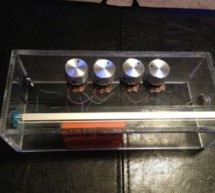 This is a super simple and easily customizable little synthesizer. This is my first time using the Arduino and also with acrylic, both I found very fun to work with though.  This is also my first Instructables so hopefully I have explained this well enough. Step 1: Part and tools For the innards: Arduino Uno power source(I used a 9v with an adapter) 4- 5k linear potentiometers 200mm linear SoftPot(you can g ...
Read more

›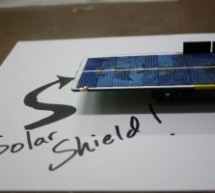 This instructable is a basic version of Bley Joel's ("It's nine o'clock on a Saturday, the regular crowd shuffles in") Solar Shield, and it should work for most arduinos.  I've tested it with SparkFun's Arduino Pro, and the new Leonardo. Myself and the other Solar Pocketeers* are actually waiting for a new set of PCBs for an advanced version of this solar shield to arrive on Wednesday Sept 5 (in 4 days), bu ...
Read more

›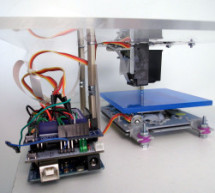 Bioprinting is printing with biological materials. Think of it as 3D printing, but with squishier ingredients! There's a lot of work being done at research labs and big companies like Organovo on print human tissues and human organs, with an eye towards drug testing, and transplantation into humans. Check out these amazing TED talks by Anthony Atala, for example: Anthony Atala: Growing new organs Anthony At ...
Read more

›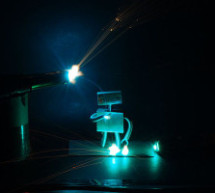 We have all seen the sweet videos on the tube! You know the magical water fountains that seems to "freeze" the water droplets in mid air, or even make them go backwards! I've been fascinated by these "magical" thingamabobs  for quite some while now, and a couple of days ago I decided to make my very own. Follow me through fire and flames (no, not really, but through failure and success) and I'll show you ho ...
Read more

›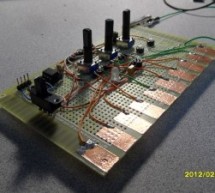 I originally wanted to purchase a Nebulophone but, my El-Cheapo price range didn't like the tag. I realized that I could program my own AtMega 328 by using ArduinoISP Then I found out that if the code was Arduino compatible, why not just use the Arduino as a Nebulophone? Well it was kind of a waste of Arduino but at least I could simplify circuitry. I recently built my DoAnything Shield and could now have a ...
Read more

›
For a youth and technology class, we were assigned the creation of an Arduino LilyPad project.  I liked the idea of connecting the LilyPad project to literacy, so I chose to make a Kindle case that would play music [Hedwig's Theme from the Harry Potter movies] and display white LED lights—illuminating the word read—when the case flap was opened. Step 1: Finding your materials. Sewing Materials: • Sewing Mac ...
Read more

›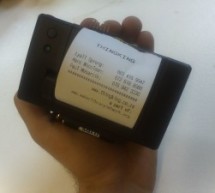 At some point most tinkerers and makers have to take the plunge into the real world - the world of suits and dividends and business cards. Without going completely "American Psycho" on your asses: business cards are important. In many ways they are our keys to the business world; the first impression making a massive impact, and potentially the difference between eating a Burger King in front of your comput ...
Read more

›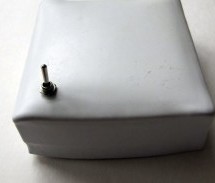 If you have access to a vacuum former, or have constructed a DIY one to use, simply vacuum form a compact case to house your standalone electronics or arduino project. I made this at techshop! www.techshop.ws Step 1: Bill of materials Material to vacuum form (acrylic, pvc, pet-g, styrene...) a mold (make one from wood, foam, rubber or whatever you want, but more easily and quickly, find a box, a tupperware, ...
Read more

›