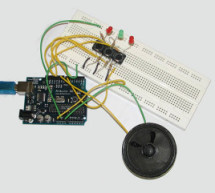 In our previous two tutorials (see here and here), we created a Simon-type game using the Arduino, a hardware platform for simple, and not so simple, electronics projects. We placed three buttons and three LEDs on to something called a breadboard, and wrote a small program that would send a random sequence to the LEDs, which the player would then need to replicate by pressing the buttons in the same order. ...
Read more

›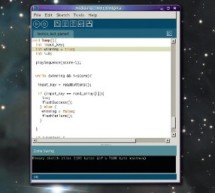 In part 1 of our Arduino tutorial seres we covered the basics of how the Arduino works, and we're going to use that knowledge in a hands-on project and see how this open-source hardware programming environment works when we're actually trying to get something done with it. After this, you'll have more than enough information to be able to tackle your own projects with confidence - we're going to build on th ...
Read more

›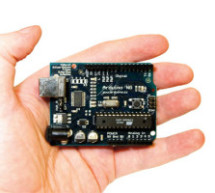 Arduino is cool. It's cool because it's a tiny device - about three inches by two inches - that comes with a USB port and a programmable chip. It's cool because you can program it using a very simple programming language known as Wiring. But most of all, it's cool because the entire reference design for the hardware is available under a Creative Commons licence, so you're free to build your own if you want ...
Read more

›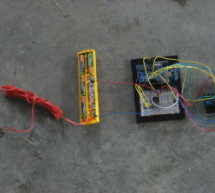 This instructable will show you how to make an RC launch system for your Estes rocket, which can be operated with a TV remote. What it does is it allows you to press the center button on your TV remote, and it'll automatically launch your rocket. In this way it is basically a wireless version of the standard launch controller. But this is not all it does. You can use the up and down arrows on your remote to ...
Read more

›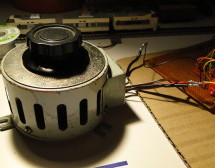 A quick introduction to the Arduino Arduino is an open-source electronics prototyping platform based on flexible, easy-to-use hardware and software. It's intended for artists, designers, hobbyists, and anyone interested in creating interactive objects or environments. Arduino can sense the environment by receiving input from a variety of sensors and can affect its surroundings by controlling lights, motors, ...
Read more

›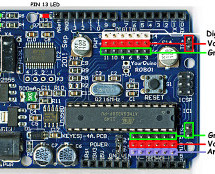 INTRODUCTION This manual will show you how to use each of the components in the kit, and give you software Sketch examples for each one. Then you can combine some components to make examples of Automatic Systems such as a lighting controller.   You're probably here because you're interested in MAKING things with Arduino. The first questions: What can you do with a MicroComputer like Arduino? How do you get ...
Read more

›
During the past spring a good friend of mine bought me my first house plant, a Lady Palm, and I've found myself rather invested in keeping it alive. To that end I wanted to monitor the plant's environment so I could ensure that its needs were being met. My first thought was another ITP project, Botanicalls, which is an open-source, Arduino-based networked soil moisture meter. In its original application, th ...
Read more

›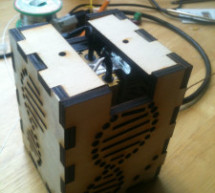 This tutorial will show you how to make a thermal cycler from scratch for about $85. In short, PCR (polymerase chain reaction) amplifies bits of DNA, creating millions of copies of a target sequence. You can use it to test a DNA sample for a specific gene, for instance, to check for genetic modification in food and for hereditary gene testing. During PCR, a mixture of DNA, primer and DNA polymerase is cycle ...
Read more

›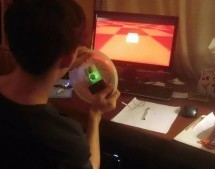 If you haven't noticed, as soon as you clicked into this instructable, you are now following me if you weren't already, you Favorited the instructable, and you voted for this instructable in all contests it is entered in. Then the buttons all dissappeared. It's okay though. If you really want to, you can still go onto your page and unclick all of them or you can test your speed and try to unclick them befor ...
Read more

›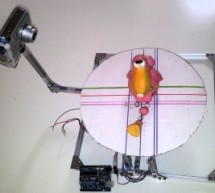 Hey - have a look at my new project HERE In this project I built a 3D Scanner, that enables generating 3D models of physical objects. The files can later be viewed in 3D software (GLC Player, Sketchup, Rhino, or sites such as http://3dfile.io) and even manipulated into .STL file and 3D printed. The software for this project is completely free, I am using Autodesk's 123D catch, Link:123D catch The 123D Catch ...
Read more

›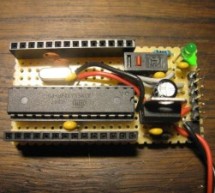 This board needs FTDI cable to program it. It is not Arduino compatible in the meaning of taking shields (just like every small form factor board isn't). But it has all the same pins (exept 3.3V power and Vin*) available as female headers. The input and output pins that are right next to each other on original Arduino, almost are the same here, except digital 4 and 5. That means the order is: RESET 0 1 2 3 ...
Read more

›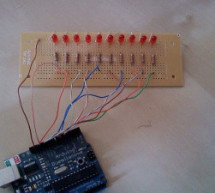 IMPORTANT: CODE IS NOW UPDATED. FIXES INCLUDE ADDING AN INTEGER VALUE TO MANIPULATE TIMING AND FIXING A DOUBLE-BLINKING LED. Thanks. It is my understanding that many Larson Scanners can only pulse from side to side. I felt that that needed to be changed, seeing as that in the newer (yet short-lived) Knight Rider series revival on NBC for about 1/2 of a real season, the iconic red lights would move from righ ...
Read more

›