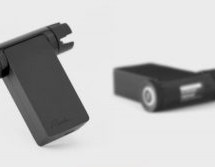 Roadie Tuner is a dream come true for guitarists! The automatic ring tuner, that is quick, easy to use, and three times more accurate than the human ear, is dedicated to beginner guitarists who are almost always frustrated with not knowing how to tune their guitar. This ultimate musician's tool works on all string instrument to fine tune them in seconds, including bass guitars. Roadie Tuner pairs with a fre ...
Read more

›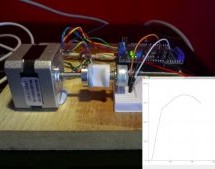 Potentiometers, or variable resistors, are a standard component that we take for granted. If it says "10k log" on a volume pot, than we fit and forget. But if like [Ben Holmes] you are modelling electronic music circuitry, some greater knowledge is required. To that end he's created a rig for characterising a potentiometer to produce a look-up table of its values. It's a simple enough set-up in which a volt ...
Read more

›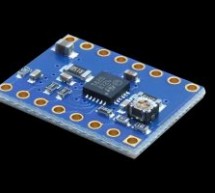 The EVALSP820-XS is a compact and easy to use evaluation board for the STSPIN820, the world's smallest 45 V microstepping motor driver rated at 2.5 A. It provides a very compact solution to evaluate the performance of the STSPIN820 stepper motor driver with a minimum set of additional equipment and without the need of additional devices. The hardware is fully compatible to be used together with RAMPS or oth ...
Read more

›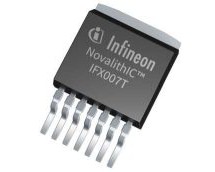 Infineon Technologies is launching the IFX007T NovalithIC™ motor driver for industrial applications. The IFX007T smart half-bridge provides an easy and efficient way to drive brushed and brushless motors, integrating a p-channel high-side MOSFET, an n-channel low-side MOSFET and a driver IC into one package. Along with a microcontroller and power supply, no other devices are necessary to drive a motor. For ...
Read more

›
Lots of People want to build Them own small Cnc machine . they started with drives stepper motor but they stacked in controller Programming . In this instructable Robokits will provide Resource to control your Stepper motor with Arduino . before Programming we have to learn some basics Related to Stepper motor . What is stepper motor ? A stepper motor is a brushless, synchronous electric motor that converts ...
Read more

›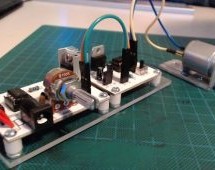 Further to my instructable 12V NE555 PWM Controller for Under $3 I have designed and built a simple and cheap DC Motor Direction Controller that can either be used with the PWM Controller, for speed control or by itself with a 12V power supply. I designed this DC Motor Direction Controller so that I could give direction control to DC motors that I am building into mini tools (drill, lathe, table saw, solder ...
Read more

›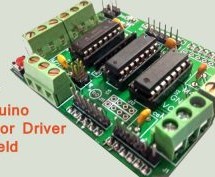 In this DIY session, we make an Arduino Motor Driver Shield to drive DC motors, stepper motor and Servo Motor. Compatible with Arduino UNO and Arduino Mega, this motor driver shield can operate 4 DC motors or 1 stepper motor and 2 servo motors at a time. Here two L293D Motor Driver ICs are used for driving motors and an 8-bit shift register for controlling them. Components Required Motor Driver IC L293D -2 ...
Read more

›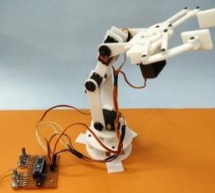 Record and Play 3D Printed Robotic Arm using Arduino Robotic Arms have proved themselves useful and more productive in many applications where speed, accuracy and safety is required. But to me, what's more than that is these things are cool to look at when they work. I have always wished for a robotic arm that could help me with my daily works just like Dum-E and Dum-U that Tony stark uses in his lab. These ...
Read more

›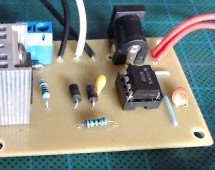 While making my mini table saw I bought a 12 V motor speed controller module from eBay. Fair enough, I thought ... that was an easier and straight forward solution. But then I decided to make my own. I did some hunting around on the interweb and found a pretty good starting point in Circuits Today, but then, I needed to make some modification and tweaking of the circuit. I wanted to add in a toggle switch, ...
Read more

›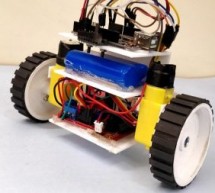 After being inspired by RYNO motors and other self balancing scooters from Segway, I always wanted to build something similar. Thinking for while, I decided to build a Self Balancing Robot using Arduino. This way I would be able to grasp the underlying concept behind all these scooters and also learn how PID algorithm works. Once I started building, I realised that this bot is a bit of a challenge to build. ...
Read more

›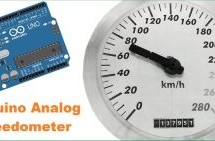 Measuring the speed/rpm of a Vehicle or a motor has always been a fascinating project to try. In this project, we are going to build a Analog Speedometer using the Arduino. We will use IR Sensor module to measure the speed. There are other ways/sensors for this, like hall sensor to measure speed, but using an IR sensor is easy because IR sensor module is very common device and we can get it easily from the ...
Read more

›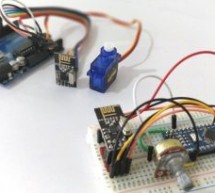 Arduino NRF24L01 Tutorial to Control Servo Motor While Internet of things (IoT), Industry 4.0, Machine to Machine communication etc are getting increasingly popular the need for wireless communication has become incumbent, with more machines/devices to speak with one another on the cloud. Designers use many wireless communication systems like  Bluetooth Low Energy (BLE 4.0), Zigbee, ESP43 Wi-Fi Modules, 433 ...
Read more

›