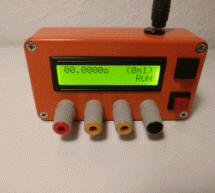 This is an accurate milliohm meter with a maximum resolution of 0.1mOhm. The design is very simple, the whole assembly can be built in a couple of hours once all the parts are gathered. It is based on a precision current sink and a high-resolution ADC controlled by an Arduino Nano V3. It uses a Kelvin connection with the resistor under test to exclude the resistance of test leads from the measurements. It c ...
Read more

›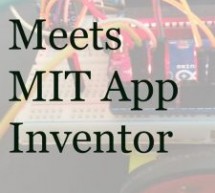 I have made many tutorials for creating apps using MIT app inventor and connected the app with arduino to make things work, I often get email stating something went missing when they follow my tutorial, Here's a step by step tutorial on getting started with creating MIT app inventor and control things with arduino. To complete this tutorial you need a Bluetooth module HC-05 or HC-06 to connect with arduino ...
Read more

›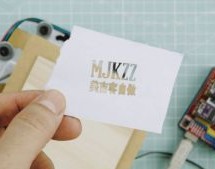 CNC comes in all shapes and sizes, from huge industrial lathes to homebuilt wire benders. [MJKZZ] has built their own compact rig, using optical drive parts to create a cute but effective laser engraver. (Video embedded below.) The build aims to keep things simple by holding the laser stationary, and moving the bed instead. The laser in question is a 500 mW unit, driven by the Z axis on the Arduin ...
Read more

›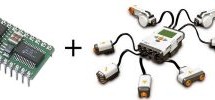 This is a guide to using the motors and sensors from the LEGO NXT set with a Parallax Basic Stamp II or BS2. However, rather than just providing schematics and sample code for the BS2, I'll be providing some theory on how the sensors work as well. This way, someone using an arduino or other microcontroller should find this guide at least somewhat helpful. My two main sources of information areTh ...
Read more

›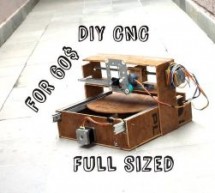 Hi there I've been here after a long time, and this time I've made a huge project as compared to my earlier ones. This is a full-sized 250 mm X 300 mm work area CNC machine and more interesting things is that it was made in 60$ only. I got some time in my summer vacations and this time I thought to make something apart from my daily work,I can say that it is a fully functional prototype. It is a full versio ...
Read more

›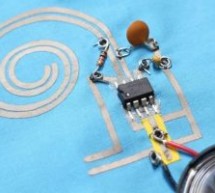 Working with conductive fabric is fun and it's ideal for wearables, soft circuitry, e-textiles and other projects that take advantage of it's properties. Learning the basics will help you make design and material choices tailored to your application. This Instructable is jam-packed with insights from using it over the years as well as favorite resources for further development. You will learn techniques, su ...
Read more

›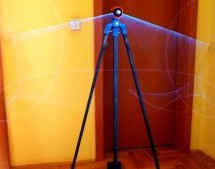 Rotating mechanisms can be a headache when it becomes necessary to deliver power through them. [Igor Brkic] faced just such a challenge when creating his double-pendulum build, and solved it with a little DIY. The project is known as KLAATNO, inspired by the Croatian word for pendulum, klatno. It's a mechanical installation piece, consisting of a power-assisted pendulum, with a second pendulum fitted a ...
Read more

›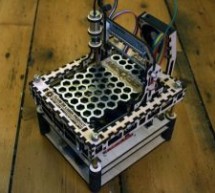 A few years ago I saw an Instructable where Groover had used a pair of DVD-RW drives to make a pocket laser engraver. Inspired by the idea, driven by the recent purchase of a full-sized 50 watt CO2 laser cutter, and roused by the launch of the Microcontroller contest I took the decision to have a crack at making my own mini laser engraver.I have called the project the MicroSlice.What are the features of the ...
Read more

›
Christmas is coming closer, so here is my contribution to put you in the right mood. It is a blog hitcounter, that rings a bell. Literally. It puts a smile on your face, every time someone hits your blog. It consists of an Arduino board, a bell, a servo and a couple of lines of code in c, python and php. Most parts are fairly common and should be easy to get. Step 1: Tools and Materials So what is needed? A ...
Read more

›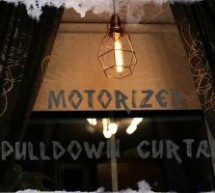 https://youtu.be/v0-TlGm9BxM I pull my curtain up and down a couple of times a day. If I watch a movie I pull it down and then, I pull it up to get better lighting. I also pull it down when I go to sleep and I pull it up again when I wake up. I want this process to be automatic, if my curtain rises before I wake up, it will be easier for me to wake up when the clock goes off. Just like those night lights th ...
Read more

›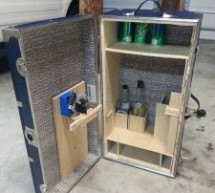 This project was tough but nothing worth doing is easy and i am ver proud that i was able to accomplish what i did. To know that my skills are further than they once were is a reward on their own.......but how did i get to where i am now? unfortunately i couldn't get it to work in its entirety and this is also my first one so have mercy jk...sorta. Step 1: Supplys First off i had to get supplys... (Arduino ...
Read more

›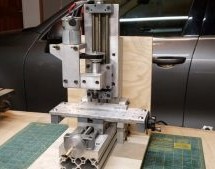 Hanging around the machining community online, you'd be more than familiar with clapped out Bridgeport mills, which are practically a meme at this point. But mills come in all shapes and sizes, from the stout old iron from the days of yore, to smaller, compact builds. [Honus] decided to build the latter, and shared the details of the project. The aim of [Honus's] build is to create a small benchtop mil ...
Read more

›