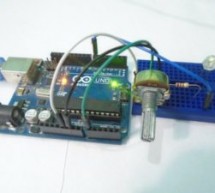 In this tutorial, we will make the communication between the Arduino and Processing. We will make the communication in both the ways, from the Arduino to Processing and from Processing to the Arduino. We will change the color of the serial window in the Processing IDE through the potentiometer value sent from the Arduino IDE. We will turn the LED ON and OFF depending upon the mouse button pressed in the Pro ...
Read more

›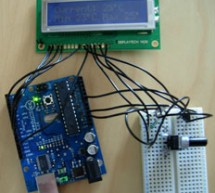 As a simple first Arduino experiment I interfaced a two line LCD (a Displaytech 162B) and an LM35DZ to make a simple Min/Max thermometer. Step 1 - Interfacing the Temperature Sensor This is really very simple. The LM35DZ has three pins, +5V, ground and a variable voltage output to indicate the temperature. I plugged it into breadboard and wired the output straight to the Arduino's analogue input 0. To test ...
Read more

›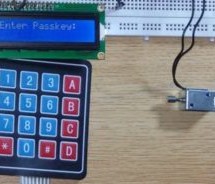 As thefts are increasing day by day security is becoming a major concern nowadays. In this project we will make a digital door lock system with keypad using Arduino Uno. It will open your door only when the right password is entered and it will start beeping when a wrong password is entered. Components Required 4×4 keypad LCD Arduino Uno Push Pull Solenoid TIP 120 NPN transistor Power Supply Breadboard ...
Read more

›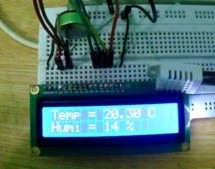 Today we are going to make an IoT WiFi data logger using Arduino, ESP8266 WiFi module and DHT22 temperature humidity sensor. Arduino is reading temperature and humidity sensed by DHT22 and sending it to an internet server using the ESP8266 WiFi module. Here we are using ThingSpeak as the internet server. ThingSpeak is an open source IoT application which can be used as an Internet or Intranet Server. It is ...
Read more

›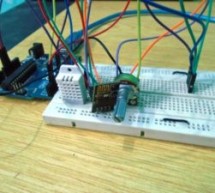 In this tutorial we are going to make a weather station that will tell us temperature, humidity and heat index of a particular location. It will show these values in a web browser. You can monitor these data by entering the IP address in a mobile, computer or any other device which supports a web browser. This project is done using Arduino Uno, ESP8266 and DHT22 sensor. DHT22 sensor will read ...
Read more

›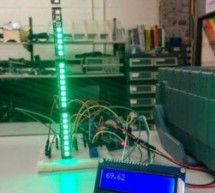 Hello! This is a quick, intermediate Arduino project that takes a temperature reading from a TMP36 , reads it onto an LCD screen and gives an "Analog" readout on a Neopixel stick that changes color and number of lights lit every 10 degrees Fahrenheit. It's easily customizable as NeoPixels can be coded in many ways so the NeoPixel stick can change size and colors every which way a maker would want it to. Gat ...
Read more

›
Today we are going to Measure the Weight by interfacing Load Cell and HX711 Weight Sensor with Arduino. We have seen weight machines at many shops, where machine displays the weight just by placing any item on the weighing platform. So here we are building the same Weighing machine by using Arduino and Load cells, having capacity of measuring upto 40kg. This limit can be further increased by using the Load ...
Read more

›
FlashProg - USB serial flash memory programmer FlashProg is USB base flash memory programmer to work with 3.3V serial flash memory devices. This programmer is specifically design to read, program and configure 25x series, serial flash memory devices which are commonly used to store BIOS in PC mainboards. Originally we design this project to read and program BIOS of Foxconn G31MXP mainboard. Our version of G ...
Read more

›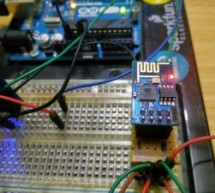 ESP8266 + DS18B20 Temperature sensor sends data to Thingspeak.com Its been a while i was searching for a cheap wifi module and with the help of smart-prototyping.com, i was able to get a module almost less than USD 5. To connect the module to breadboard for prototyping, i made a small jig to interconnect with the board easily. So i can wire up the device and interface anything to GPIO's. Be careful with the ...
Read more

›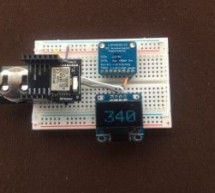 The RFduino compass is a fully functional stand-alone compass which also transmits the current heading via Bluetooth low energy technology to phones, tablets, personal computers or any other equipped device. The RFduino compass is known as a Bluetooth Smart device. While other combinations of materials may be used, the ones used for this project and shown here are: RFD22102 RFduino DIP BLE & ARM CPU RFD ...
Read more

›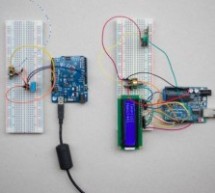 In this project, we will be making a mini weather station that measures temperature and humidity and transmits them wirelessly to a ground station, which displays the readings on an LCD display! It's a fairly easy project and can be used either on its own or part of something bigger. For this project, we will be using: - RF 433 transmitter/receiver module cost: ~2.00 USD - DHT11 Humidity and temperature sen ...
Read more

›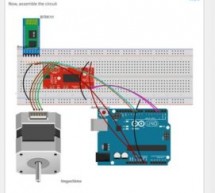 Story We love our workshop, but it has one downside (or maybe upside) - a large flight of stairs to the gallery. We constantly need to move parts and components between one floor and the other, so we've been plotting different ideas: drones, dogs, carrier pigeons and what not, and then it hit us! A lift! Since we recently added HC-05 Bluetooth Module to circuito.io, we decided to try it out in this project. ...
Read more

›