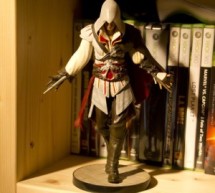 I've bought recently some cheap dual axis magnetic sensors at SureElectronics (http://www.sureelectronics.net/goods.php?id=944), I've tried first to use them as straight compass. Annoying problem : it's impossible to accurately compensate the tilt of the sensor without using a gyro sensor. On the other end, if you stay on the same horizontal plan, the measures are pretty accurate even if you consider their ...
Read more

›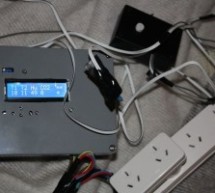 This is my first Arduino project aimed at helping me with my other hobby which is growing oyster and shiitake mushrooms indoors. In a nutshell, the controller takes in two temperature readings, 1 Humidity reading and 1 Co2 reading and triggers a set of four relays connected to mains power. Intended to be connected to the mains are two heating pads, a sonic humidifier and an air pump (although the choice isn ...
Read more

›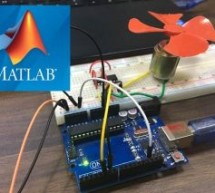 In this tutorial, we will show you how to control DC motor using MATLB and Arduino. If you are new with MATLAB then it is recommend to get started with simple LED blink program with MATLAB. Creating MATLAB Graphical User Interface for controlling DC Motor After finishing setup with Arduino for MATLAB, we have to build GUI (Graphical User Interface) to control DC motor. To launch the GUI, type the below comm ...
Read more

›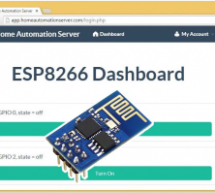 The most common questions I get about the ESP8266 WiFi Modules are: "Is it possible to control my ESP8266 from anywhere in the world?" and "How can I control my ESP8266 from anywhere?". I'm happy to announce today that I have a solution for that problem. With the new version of Home Automation Server you can add an ESP8266 to your dashboard and control your ESP8266 GPIOs from anywhere in less than 5 minutes ...
Read more

›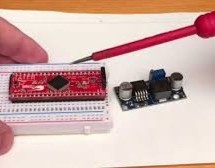 Every now and then someone asks on different forums if there is an way to control cheap LM2596 modules with an Arduino or another microcontroller. I decided to demonstrate one solution that might be basic electronics for some, but still many don't know about. Those buck converters will change the output voltage to make the feedback pin, connected to the output via a voltage divider, become 1.25V or so. If f ...
Read more

›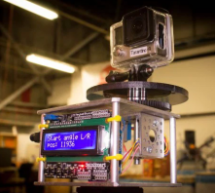 If you dig around in your camera's settings long enough, you're almost assured to find that it has a mode to create time-lapse videos — those magical, time compressing movies that can turn any hillside or street corner into a lightning-paced dreamscape. Time-lapse videos by themselves are easy enough to make, but if you do enough of them, you're likely to get bored with the motionless camera framing. But wh ...
Read more

›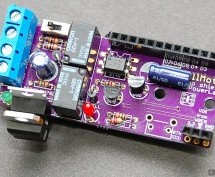 My first DoorBell Mote prototype was working nicely and it allowed monitoring the door bell (while also triggering it remotely – toddlers love it). But I wanted more. On weekends the family likes to get a well deserved nap during the day and often those pesky solicitors ring the bell and wake everyone up. So naturally the doorbell has to be disabled also, without major effort or any disconnected wires. Soun ...
Read more

›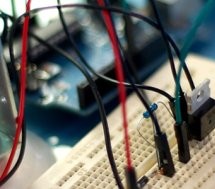 Up until now, we have talked about working with a lot of low-power devices. Sensors, LEDs, ICs, and the like are all capable of being powered directly from your Arduino, but as many awesome 5 and 3.3v components as there are, eventually you will find yourself holding a 12v solenoid, motor, or light and wondering "How the heck am I supposed to control this from my Arduino?" Well today we are going to talk ab ...
Read more

›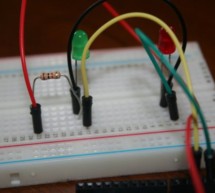 So what I want to do here is do several things with two LEDs with speech recognition I'm using bitvoicer you can get it here Step 1: Part List So I'm doing this with as little parts as I can, here's the list: Green LED Red LED Breadboard 1k Resistor Jumper Cables Computer Computer Mic(you can use a microphone Ardunio (I'm using the UNO but any kind will work) bitVoicer you can get that here Step 2: How to s ...
Read more

›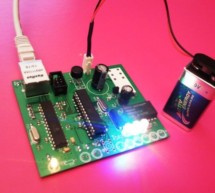 This instructable describes how a simple but powerful webserver used for controlling of home appliances can be done. The hart of the circuit is the ATmega328 microcontroller. I have chose this because I wanted to use all available Arduino libraries compatible with them. The Ethernet chip used is ENC28J60. A lot of Arduino libraries exist also for it. The webserver is designed in the way that it control 4 ch ...
Read more

›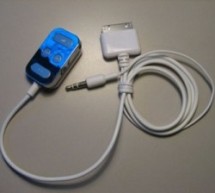 This tutorial will describe a way of controlling an iPod remote, and thus, an easy way of getting some music and sound out of your Arduino project. The remote we used was an unofficial remote I found on the worldwide auction site for around 10 USD, an opto-isolator can be found in your local electronics store. We used a TIL116 opto-isolator between the Arduino and the remote to safely send signals in betwee ...
Read more

›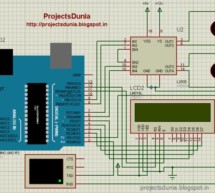 Do you ever tried to control your robot using your PC or laptop? Controlling a robot using PC or laptop is often being a fun for the student or hobbyist. Thus during this article you will be tend to learn how to control your robot using your PC or laptop. Here it is assumed that you know How To Send Serial Data From Arduino To Laptop or PC and How To Receive and Send Serial Data Using Arduino Board. Thus le ...
Read more

›