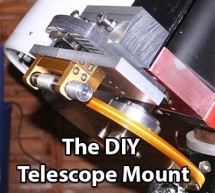 Why make your own Arduino control system? After completing my homemade telescope mount it was powered by a Meade DS motor kit. This system was extremely slow, underpowered and unreliable. It was also impossible for me to change the programming or maintain the system. I decided to make my own telescope control system from the ground up and the Arduino platform seemed the obvious choice. This project needed a ...
Read more

›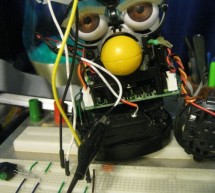 The Million Dollar Furby: We can rebuild him. We have the technology. Continued from the previous Instructable where we excised Furby's primitive brain , it's now time to replace it with something greater. This Instructable will detail how to install a new microcontroller in place of Furby's old brain, making him into a fully controllable robot puppet. We might not have a million dollars to rebuild him, but ...
Read more

›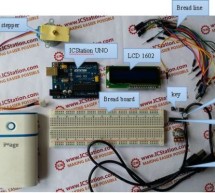 Project Summary: This project uses ULN2003 chip to drive. The working voltage is DC5V. It is widely used on ATM machine, inkjet printer,cutting plotter, fax machine,spraying equipment, medical instruments and equipments, PC peripheral, and USB Mass Storage ,precise instrument,industrial control system,office automation,robot areas,etc. Bill of Materials: 1.Arduino  UNO V3.0 R3 Board or Compatible Arduino 2. ...
Read more

›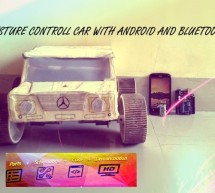 Hi folks, Here's an interesting project for all you creative minds out there. We are going to build an android phone controlled RC car. Nothing could be more fascinating than remote controlled cars. This one uses Bluetooth for communication and accelerometer of the mobile device for gesture control. The reason behind the use of a mobile is its versatility and the omnipresence. This mobile device has a great ...
Read more

›
Easily control your iPod with Arduino using serial commands. This instructable includes the schematic, the code and some extra info; everything you need to make this work. USB,battery or wall power supply powered. Step 1: What you need Parts: 5x  1K ohm resistors 2x  1M ohm resistors 1x  12K ohm resistors 1x  1.5K ohm resistors 4x  normaly opened push buttons wire protoboard (optional) 3.5mm audio jack Ardu ...
Read more

›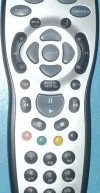 We have kids.  I love them to bits but they keep hiding the remote control for the satellite and TV when they put the children's channels on. After this happening on a daily basis for several years, and after my darling wife allowing me to have an Arduino for Christmas I decided that it was time to make something useful (in her eyes!) with the Arduino. So here we have the culmination of that: a web-based in ...
Read more

›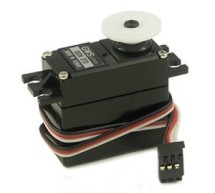 In this one, servo is programmed to be controlled by two buttons, one turns servo to the left and the other one turns it to the right. When the servo is turning, corresponding LED will be switched on to indicate the operation. Result: Because Arduino has built-in library for controlling servo, which makes servo a really easy kit to use. In this project, I will be using a servo to turn the IR sensor around c ...
Read more

›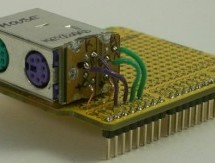 This example illustrates the use of the Mouse and keyboard libraries together. Five momentary switches act as directional buttons for your cursor. When a button is pressed, the cursor on your screen will move, and a keypress will be sent to the computer. Once you have the Leonardo programmed and wired up, open up your favorite text editor to see the results. NB: When you use these libraries, the Arduino tak ...
Read more

›
In this project, we will learn how to use a speaker (peizo sounder) and use switch button to change the pitch of the sound. Sorry about this one, you might find it a bit difficult to digest at first, and I didn't realise it's actually harder than it sounds. Anyway, spend some time on the code, let me know if you have problem understanding the code, or you have a better solution. [caption id="attachment_4233 ...
Read more

›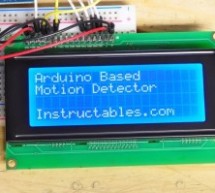 In this Instructable, I'll be explaining how to build a motion activated alarm! It uses an Arduino microcontroller, a PIR (passive infrared) sensor, and a type of alarm. You can use an LED indicator, a buzzer, or a piezo. That's the easy part. I will also be showing how to display to a character LCD screen, and over serial communication with a pair of XBee chips to relay the information to your computer! We ...
Read more

›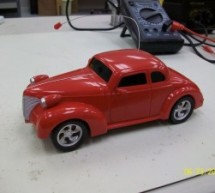 This instructable shows how to modify an inexpensive RC car so it can be controlled by an on-board microcontroller.  You can program the controller to make the car do any number of driving patterns and stunts.  Once you have the car being controlled from the on-board controller, you can add sensors for light and sound and make the car do things like line following. Step 1: Gather Materials and Tools I used ...
Read more

›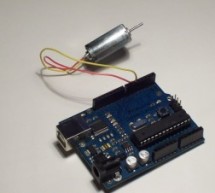 When I say simple, I don't mean use a speed control. But control the motor directly without any external circuitry. Here's how: How this came about: I recently was working on an instructable about charlieplexing with an arduino. And I was wondering if the same principle would work with motors to some extent. So I came up with the idea that if you used a motor instead of an led you could have 2-way cont ...
Read more

›