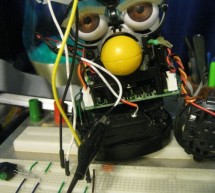 The Million Dollar Furby: We can rebuild him. We have the technology. Continued from the previous Instructable where we excised Furby's primitive brain , it's now time to replace it with something greater. This Instructable will detail how to install a new microcontroller in place of Furby's old brain, making him into a fully controllable robot puppet. We might not have a million dollars to rebuild him, but ...
Read more

›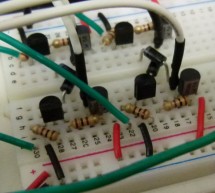 Steps On the breadboard, build two bi-directional motor control circuits (also known as "H-bridge") circuits. These circuits will control the two DC motors that drive the wheels. Each circuit will have two wires from the Arduino (one for forward, one for backward) to control the circuit, and two wires from the single DC motor that it is controlling. You should test your circuits to ensure you can control bo ...
Read more

›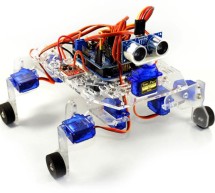 Our first Arduino robot called Rolly in our February issue proved to be a popular project. Powered by an Arduino Uno board it was easy to put together and cost very little. In this project we upped the ante again with our first walking robot appropriately called Stompy. He's a quadruped a four-legged walker and he's physically about as simple as you can make a walking robot. If you look online there are ple ...
Read more

›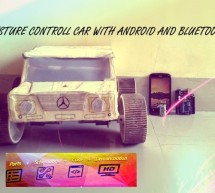 Hi folks, Here's an interesting project for all you creative minds out there. We are going to build an android phone controlled RC car. Nothing could be more fascinating than remote controlled cars. This one uses Bluetooth for communication and accelerometer of the mobile device for gesture control. The reason behind the use of a mobile is its versatility and the omnipresence. This mobile device has a great ...
Read more

›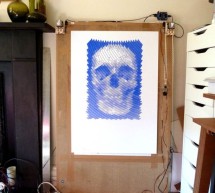 This machine, a variation on the hanging-pen plotter is a conspicuous and wilfully naive attempt to break out of the pristine, pixel perfect, colour-corrected space that exists inside our computers. It's a drawing machine, that takes a pen (a human tool) and uses it to draw in a singularly robotic way, with some grand results. It doesn't draw at all like we would (though it could), and we would struggle to ...
Read more

›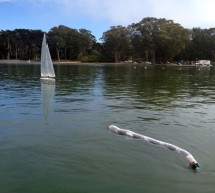 Sneel is the name of my snake / eel swimming robot. This is documentation of hardware, software and mechanical design of  Sneel_003. urethane flex tubing, microcontrollers, Zigbee wireless radio, hose clamps, wires, servo motors, titanium servo brackets, silicon, marine grease, epoxy, pond pump Sneel is a swimming robotic water-snake, constructed to explore lifelike, sinuous motion in an aquatic robot. It i ...
Read more

›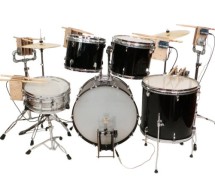 For years I have been telling anyone who listens that I was going to build a robotic drum. Most people kind of shrugged indifferently. Even as I built it, most people kind of glanced over at it and conveyed doubtfulness. It seemed like no one but myself was convinced of just how awesome it was going to be. I received a lot of snarky comments about how I was making a strange annoying noise maker. When I fina ...
Read more

›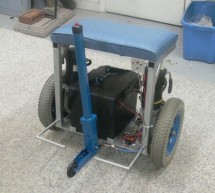 You are never to old to learn and try new things. I think one of the best days in my life was the day I discovered the Instructables web site. It opened up a whole new world to me. This is my third instructable . I really enjoy building anything that I can ride on or get in to. I bought an Arduino Uno and was planning on building a balancing Robot. I was really impressed with the Balancing Skate Board that ...
Read more

›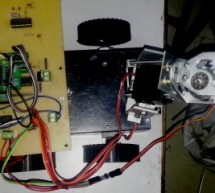 Most of industrial robots are still programmed using the typical teaching process, through the use of the robot teach pendant. In this paper is proposed an accelerometer-based system to control an industrial robot using two low-cost and small 3-axis wireless accelerometers. These accelerometers are attached to the human arms, capturing its behavior (gestures and postures). An Artificial Neural Network (ANN) ...
Read more

›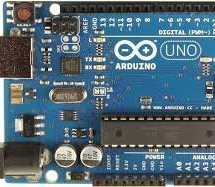 In this proposed system we going to construct a basic DC motored robot which we are going to control with android app easily available on google play store named bluecontrol. With Basic mobility of robot like forward, Reverse, left, right we try to implement four more functions like light turn on and off, horn (Buzzer) turn on and off and so on. What we need 1) Bluetooth Module HC 05: A core element of our ...
Read more

›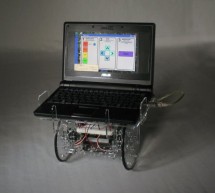 This Instructable will show you how to build your own Web Connected Robot (using an Arduino micro-controller and Asus eee pc). Why would you want a Web Connected Robot? To play with of course. Drive your robot from across the room or across the country, using nothing more than Skype and a web browser (nothing to install on the controlling computer). After that? Dig into the software & adapt it however y ...
Read more

›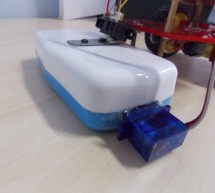 This is a cleaner robot so you can give to your mommy or just use to clean your bedroom =P. Material List: 1x Arduino UNO R3 1x Magician Chassis 1x Shield Motor Driver (Shield 4Power) 1x Distance Sensor 1x Servomotor 1x Hand Sweeper 1x Battery 1. How it works When the robot is on, it moves forward and rotates the hand sweeper (for cleaning). If the sensor detects a wall in front of it, the robot will turn t ...
Read more

›