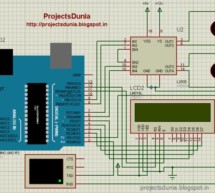 Do you ever tried to control your robot using your PC or laptop? Controlling a robot using PC or laptop is often being a fun for the student or hobbyist. Thus during this article you will be tend to learn how to control your robot using your PC or laptop. Here it is assumed that you know How To Send Serial Data From Arduino To Laptop or PC and How To Receive and Send Serial Data Using Arduino Board. Thus le ...
Read more

›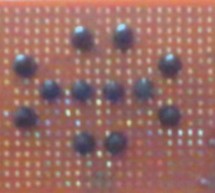 In this tutorial I am going to post the step-by-step procedure to make a simple Object Tracking Bot. The main aim of this Bot is to follow the objects which are shown to it in 3D space i.e., x, y and z – axis (horizontal, vertical and forward & backward). This bot behaves just like a little doggy. This bot tracks the objects with 2 DOF (Degree Of Freedom). The two motors provide the Horizontal, Forward ...
Read more

›
To all other teens (I'm 16)  who have begun to pick up an intrest in robotics and electronics the following project will give you a great user-system to get started with. This is not for complete beginers, but after only 6 months of teaching myself to code and develop robotics I have developed T.A.B.U. What did I make? T.A.B.U. is a crab like robot that runs on the arduino uno micrcontroller. T.A.B.U. stand ...
Read more

›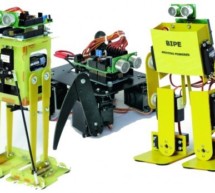 The idea behind this post is to bring together some robot designs and trasform them in a new device with new hardware and standard software (arduino of course) and so easier to use. These robots have three things in common: a mechanical structure, the hardware and the software. While the mechanical part is necessarily different, we wanted to understand if there was a hardware board that could be common, wit ...
Read more

›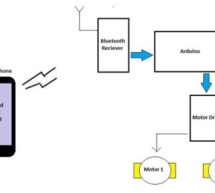 The Android phone that stays in your hand most of the time is useful in many other applications apart from Whatsapp, Facebook; appliances; monitor your health parameters. How it would be if it can control a Robot, which can assist in your daily work. With this project you can make a robot that can be controlled by an Android Phone, over Bluetooth Communication.The robot is built around Arduino interfaced wi ...
Read more

›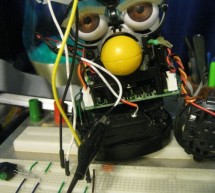 The Million Dollar Furby: We can rebuild him. We have the technology. Continued from the previous Instructable where we excised Furby's primitive brain , it's now time to replace it with something greater. This Instructable will detail how to install a new microcontroller in place of Furby's old brain, making him into a fully controllable robot puppet. We might not have a million dollars to rebuild him, but ...
Read more

›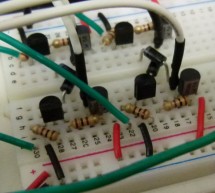 Steps On the breadboard, build two bi-directional motor control circuits (also known as "H-bridge") circuits. These circuits will control the two DC motors that drive the wheels. Each circuit will have two wires from the Arduino (one for forward, one for backward) to control the circuit, and two wires from the single DC motor that it is controlling. You should test your circuits to ensure you can control bo ...
Read more

›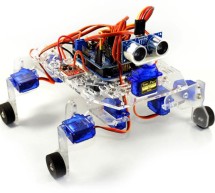 Our first Arduino robot called Rolly in our February issue proved to be a popular project. Powered by an Arduino Uno board it was easy to put together and cost very little. In this project we upped the ante again with our first walking robot appropriately called Stompy. He's a quadruped a four-legged walker and he's physically about as simple as you can make a walking robot. If you look online there are ple ...
Read more

›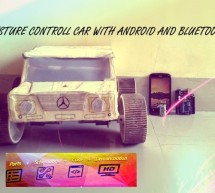 Hi folks, Here's an interesting project for all you creative minds out there. We are going to build an android phone controlled RC car. Nothing could be more fascinating than remote controlled cars. This one uses Bluetooth for communication and accelerometer of the mobile device for gesture control. The reason behind the use of a mobile is its versatility and the omnipresence. This mobile device has a great ...
Read more

›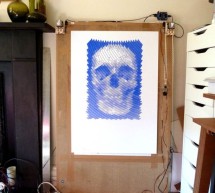 This machine, a variation on the hanging-pen plotter is a conspicuous and wilfully naive attempt to break out of the pristine, pixel perfect, colour-corrected space that exists inside our computers. It's a drawing machine, that takes a pen (a human tool) and uses it to draw in a singularly robotic way, with some grand results. It doesn't draw at all like we would (though it could), and we would struggle to ...
Read more

›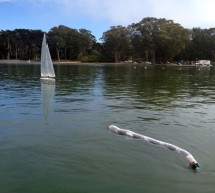 Sneel is the name of my snake / eel swimming robot. This is documentation of hardware, software and mechanical design of  Sneel_003. urethane flex tubing, microcontrollers, Zigbee wireless radio, hose clamps, wires, servo motors, titanium servo brackets, silicon, marine grease, epoxy, pond pump Sneel is a swimming robotic water-snake, constructed to explore lifelike, sinuous motion in an aquatic robot. It i ...
Read more

›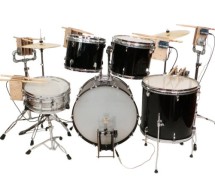 For years I have been telling anyone who listens that I was going to build a robotic drum. Most people kind of shrugged indifferently. Even as I built it, most people kind of glanced over at it and conveyed doubtfulness. It seemed like no one but myself was convinced of just how awesome it was going to be. I received a lot of snarky comments about how I was making a strange annoying noise maker. When I fina ...
Read more

›