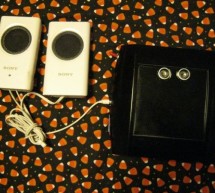 So my boss came to me one last week and said he wanted to scare the trick-or-treaters who came to his home, and the kids who would come to work during a special Halloween Walk the community does. Thus was born the talking pumpkin. In short, I used an Arduino, an SD card read/writer, and an ultrasonic sensor to trigger a sound byte when the kids walk past our pumpkin… something they would not expect. If you ...
Read more

›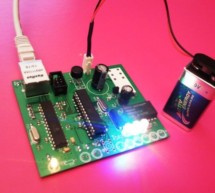 This instructable describes how a simple but powerful webserver used for controlling of home appliances can be done. The hart of the circuit is the ATmega328 microcontroller. I have chose this because I wanted to use all available Arduino libraries compatible with them. The Ethernet chip used is ENC28J60. A lot of Arduino libraries exist also for it. The webserver is designed in the way that it control 4 ch ...
Read more

›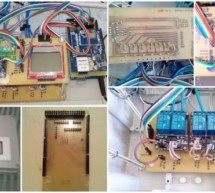 News: In this latest months I've made some important fixes and improvements to the code and to the webserver of the project. See datura_mega_v19.ino for the latest code. The most functional project over internet – Use it as a complete irrigation system for your garden, or use it to control your aquarium, or just to control any kind of devices at home. The imagination is the only limit. Features Arduino prog ...
Read more

›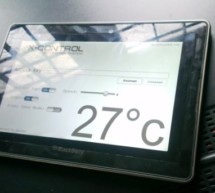 Its been awhile since i last posted something here. Was kinda busy with my university exams & all! Idea for this project was in my mind for very long & i don't think anyone would've done this project with Autohotkey! Anyway, this is a necessity for me, honestly i'm a super lazy person   & i don't like getting up to switch on fan/light even though the switches are just 3 footsteps away!   From th ...
Read more

›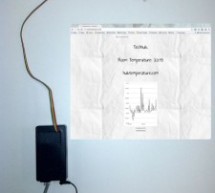 This is how to push high resolution real-time data from Arduino-based temperature sensor to your web page without any server-side coding. Arduino is a great device for collecting, storing and transferring data from various sensors but there are times you need to make your data accessible from any place over the internet, like I did for room temperature in my study. That's when this solution may come handy. ...
Read more

›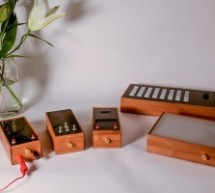 As a part of being an artist in residence at Instructables, I took it upon myself to build of couple of noise machines / music boxes. My interest lies in designing objects that would enable people to explore the world of sound synthesis and for me to get a better understanding on how the different interfaces enables different interactions and sound qualities. It has been an intense experience. Trying to bui ...
Read more

›
Everyone wants to keep their home secure. If zombies have swarmed your house, you want to know it's not safe to return, RIGHT? What better way to do this than to set up a surveillance system? Now it's easier than ever to have. And, you don't have to shell out hundreds of dollars to make sure the infected haven't infested your home. OK, I'll get back to reality... This instructable is good for catching thiev ...
Read more

›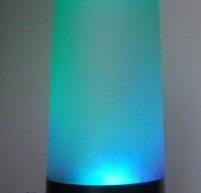 In this Arduino-based project, we will build a lamp with multiple light displays: color sequencer, dimming light, color chaser, firelight - all selected by a touch bar on the circuit board. All the functions are done in software, including the touch sensor, which is a unique feature. Step 1: What is needed? We will be going the minimalist way for this project, filling the board with just a microchip, the LE ...
Read more

›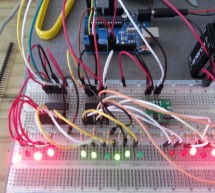 Hello everyone; I was looking for this project for a long time.  Finally I it it together with a lot of effort.  For this project you will need: [box color="#985D00" bg="#FFF8CB" font="verdana" fontsize="14 " radius="20 " border="#985D12" float="right" head="Major Components in Project" headbg="#FFEB70" headcolor="#985D00"] 1-   Arduino Uno ($30 from Radio Shack) 2-   RTC DS1307 (like $2 from EBay) 3-   2 S ...
Read more

›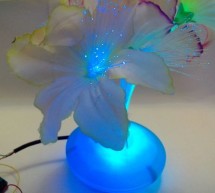 I just brought a new lamp and after a week, I'm tired of looking at it randomly change colours between red, blue, green. What can you expect from a cheap lamp brought at 5$ . Looking at the lamp I realized that I could make a gmail lamp, that shines green every time I got a unread mail. But after some time I changed my idea, and started working on a simple hack. The hack is relatively simple, we can use an ...
Read more

›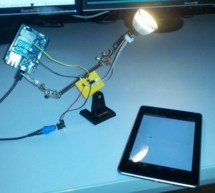 The Arduino Yún is a WLAN capable development board featuring an ATMega microcontroller, as well as a separate chip running a small Linux distribution, making it a perfect candidate for home automation projects like in the picture below! This basic tutorial will show you how to communicate wirelessly between your Arduino Yún and an Android device. Schematics and components for dimming a high power led are a ...
Read more

›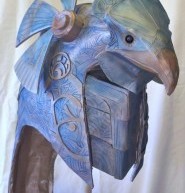 I love the movie Stargate and when I first saw it I immediately knew I wanted to make one of the super cool Horus guard helmets. I had sketched multiple designs over the years and figured out several different methods for building it but rejected them all for one reason or another- usually due to cost or complexity of construction. Since I wanted this to be a costume helmet my requirements were that it be l ...
Read more

›