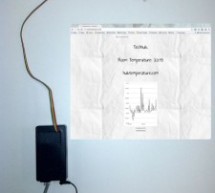 This is how to push high resolution real-time data from Arduino-based temperature sensor to your web page without any server-side coding. Arduino is a great device for collecting, storing and transferring data from various sensors but there are times you need to make your data accessible from any place over the internet, like I did for room temperature in my study. That's when this solution may come handy. ...
Read more

›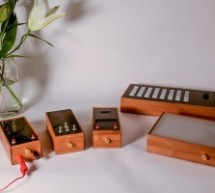 As a part of being an artist in residence at Instructables, I took it upon myself to build of couple of noise machines / music boxes. My interest lies in designing objects that would enable people to explore the world of sound synthesis and for me to get a better understanding on how the different interfaces enables different interactions and sound qualities. It has been an intense experience. Trying to bui ...
Read more

›
Everyone wants to keep their home secure. If zombies have swarmed your house, you want to know it's not safe to return, RIGHT? What better way to do this than to set up a surveillance system? Now it's easier than ever to have. And, you don't have to shell out hundreds of dollars to make sure the infected haven't infested your home. OK, I'll get back to reality... This instructable is good for catching thiev ...
Read more

›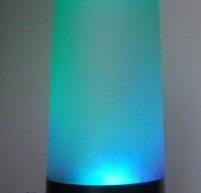 In this Arduino-based project, we will build a lamp with multiple light displays: color sequencer, dimming light, color chaser, firelight - all selected by a touch bar on the circuit board. All the functions are done in software, including the touch sensor, which is a unique feature. Step 1: What is needed? We will be going the minimalist way for this project, filling the board with just a microchip, the LE ...
Read more

›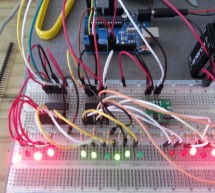 Hello everyone; I was looking for this project for a long time.  Finally I it it together with a lot of effort.  For this project you will need: [box color="#985D00" bg="#FFF8CB" font="verdana" fontsize="14 " radius="20 " border="#985D12" float="right" head="Major Components in Project" headbg="#FFEB70" headcolor="#985D00"] 1-   Arduino Uno ($30 from Radio Shack) 2-   RTC DS1307 (like $2 from EBay) 3-   2 S ...
Read more

›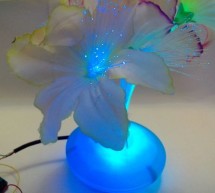 I just brought a new lamp and after a week, I'm tired of looking at it randomly change colours between red, blue, green. What can you expect from a cheap lamp brought at 5$ . Looking at the lamp I realized that I could make a gmail lamp, that shines green every time I got a unread mail. But after some time I changed my idea, and started working on a simple hack. The hack is relatively simple, we can use an ...
Read more

›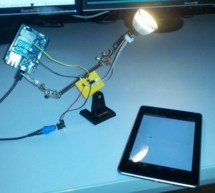 The Arduino Yún is a WLAN capable development board featuring an ATMega microcontroller, as well as a separate chip running a small Linux distribution, making it a perfect candidate for home automation projects like in the picture below! This basic tutorial will show you how to communicate wirelessly between your Arduino Yún and an Android device. Schematics and components for dimming a high power led are a ...
Read more

›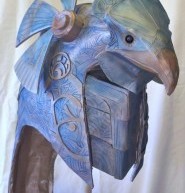 I love the movie Stargate and when I first saw it I immediately knew I wanted to make one of the super cool Horus guard helmets. I had sketched multiple designs over the years and figured out several different methods for building it but rejected them all for one reason or another- usually due to cost or complexity of construction. Since I wanted this to be a costume helmet my requirements were that it be l ...
Read more

›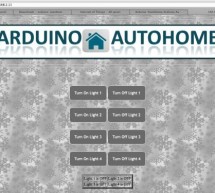 This is Open Source Home Automation Project based on Arduino Uno and Arduino Wiznet based Ethernet shield. How Does it Work The main brain for this project is Arduino UNO Board along with Arduino Ethernet Shield to give it a wireless connectivity.Arduino runs a code to control a Relay board according to the input and also serves a web page through which respective output to the relay board can be controlled ...
Read more

›
The Team Kaitlin Schaer as scribe; Bryan Gardiner as tutor; Ruben Markowitz as designer; Anna Failla as integrator Introduction In a time where the logistics of sleep can be all too much to handle, there is a solution! There is a smarter pillow, a pillow that will wake you up just when you need to get your day started. Perry the Predator Pillow is an adorable yet creepy little friend that will help you out ...
Read more

›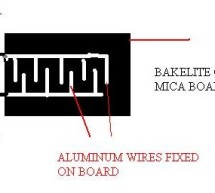 Water is basic need in every one's life. Saving and proper usage of water is very important. Here is an easy project which will give the alarm when there is rain, so that we can make some actions and save the rain water. As a result, we can increase the water levels of underground water by using underwater recharge technique. Rain water detector will detect the rain and make an alert; rain water detector is ...
Read more

›
The objective of this project is to build an Arduino voice shield to empower thousands of voice related applications! All this mostly thanks to an integrated ISD1790PY chip. This particular voice/TTS  feature can be useful to integrate voice messages in alarm systems, to implement generic I/O controls in home automation or even in home security applications: something like playing an alert when a person or ...
Read more

›