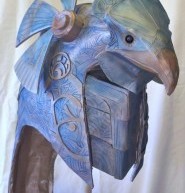 I love the movie Stargate and when I first saw it I immediately knew I wanted to make one of the super cool Horus guard helmets. I had sketched multiple designs over the years and figured out several different methods for building it but rejected them all for one reason or another- usually due to cost or complexity of construction. Since I wanted this to be a costume helmet my requirements were that it be l ...
Read more

›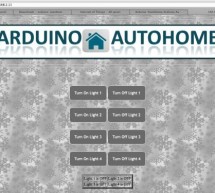 This is Open Source Home Automation Project based on Arduino Uno and Arduino Wiznet based Ethernet shield. How Does it Work The main brain for this project is Arduino UNO Board along with Arduino Ethernet Shield to give it a wireless connectivity.Arduino runs a code to control a Relay board according to the input and also serves a web page through which respective output to the relay board can be controlled ...
Read more

›
The Team Kaitlin Schaer as scribe; Bryan Gardiner as tutor; Ruben Markowitz as designer; Anna Failla as integrator Introduction In a time where the logistics of sleep can be all too much to handle, there is a solution! There is a smarter pillow, a pillow that will wake you up just when you need to get your day started. Perry the Predator Pillow is an adorable yet creepy little friend that will help you out ...
Read more

›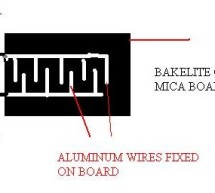 Water is basic need in every one's life. Saving and proper usage of water is very important. Here is an easy project which will give the alarm when there is rain, so that we can make some actions and save the rain water. As a result, we can increase the water levels of underground water by using underwater recharge technique. Rain water detector will detect the rain and make an alert; rain water detector is ...
Read more

›
The objective of this project is to build an Arduino voice shield to empower thousands of voice related applications! All this mostly thanks to an integrated ISD1790PY chip. This particular voice/TTS  feature can be useful to integrate voice messages in alarm systems, to implement generic I/O controls in home automation or even in home security applications: something like playing an alert when a person or ...
Read more

›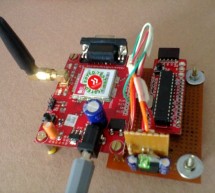 This project deals with the design & development of a theft control system for home, which is being used to prevent/control any theft attempt. The developed system makes use of an embedded system (comprises an open hardware microcontroller and a gsm modem) based on Global System for Mobile communication (GSM) technology. The designed & developed system can be installed in the home. An interfacing in ...
Read more

›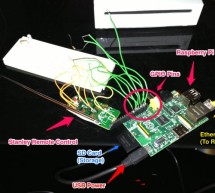 Introduction: The Home Automation Framework project is a web application that can remotely control the electronic devices in one's home using a web interface on a smartphone, tablet or desktop computer. The project facilitates ease of access and remote control of electronic devices for those who are busy, have a disability, or are not physically in the location of the device. Examples of such electronic dev ...
Read more

›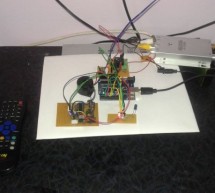 The goal of my project is to achieve Automatic home surveillance system without any manual interference. In general other surveillance system it is necessary to power ON TV and camera receiver every time. And also it needs to any user input to view who is standing out side. But in my project both are not necessary because it automatically control power of TV and camera receiver and my project doesn't need a ...
Read more

›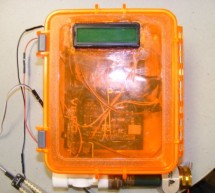 As part of the Content Creation course for my MLIS degree (Our class blog: http://scumakers.wordpress.com/ ), I needed to come up with a final project and wanted to learn to use an Arduino. In the end I came up with this device to automatically sense when the soil in my garden is dry and turn on a switch to water it. I know there are other devices out there that do the same thing and probably do it better, ...
Read more

›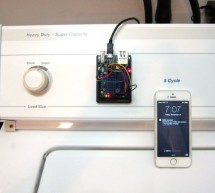 Have you ever wished there was a better way to be notified when your laundry was done? Have you ever forgotten a load in the washer because you couldn't hear the buzzer and your clothes became smelly and moldy from sitting there for too long? Well, I have and decided to solve this problem by building this simple notification system using an Arudino microcontroller. It uses a dual-axis accelerometer to detec ...
Read more

›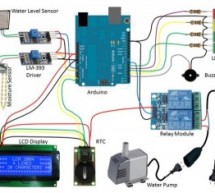 INTRODUCTION & OBJECTIVES: I is a simple system, using Arduino to automate the irrigation and watering of small potted plants or crops. This system does the control of soil moisture, doing indications via LEDs and in case of dry soil emitting a alarm beep. In case of dry soil it will activate the irrigation system pumping water for watering plants. The system uses a LCD display to notify all actions tha ...
Read more

›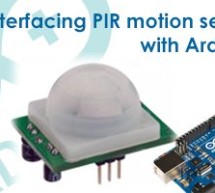 PIR sensors are widely applied in wireless residential security systems, home alarms systems and many more security circuits as motion detector sensors. A typical PIR sensor detects the infrared red (IR) waves from human body and so it is also known as 'human sensor'. It would be wonderful if we interface PIR sensor to Arduino to get some cheap home security systems, isn't it? How to Interface PIR Wireless ...
Read more

›