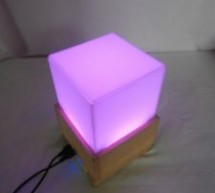 Story Laura Laura is a "counseling" lamp who is helping me to find myself and to understand where I want to go. For her great help, I wanted to give her a present that represents the work we are doing. The inspiration came from the need to find my street, and not get lost in the various paths that life presents you. From this, I have devised a "compass / lamp" that, in addition to helping you keep the "dire ...
Read more

›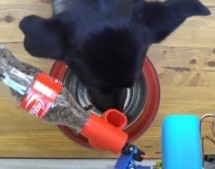 Story This IoT pet feeder is our first IoT project with circuito.io! We are happy to share it with our community to demonstrate how simple it can be to make basic IoT projects with circuito.io. We are also excited to share this project with you because it's based on a product that we worked on in the past called Playdog. You can make the feeder for your pets at home - it's both fun JPand useful. How does it ...
Read more

›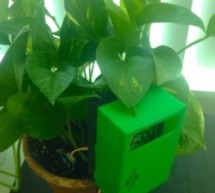 Story Picture this you are going on a vacation for a week or so and are worried about your house plant at home.Here is a great project to under take a week before you head out for your vacation. Build yourself a plant monitoring and notification system with the following feature Monitor the Temperature,Light Value and Soil moisture value using dweet.io OR using the new Amazon IoT service to log data to AWS ...
Read more

›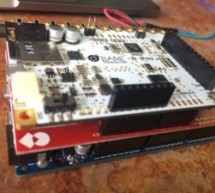 Motivation What to do you do when you have some Bare Conductive paint and some Philips Hue lightbulbs laying around? You paint a dimmer switch on your wall using conductive paint! Getting Started Some things you'll need to get started: Arduino Due (or Zero) AnduinoWiFi shield (or another WiFi101 enabled Arduino) Bare Conductive Touch Board Conductive paint Philips Hue Lights and Bridge Hardware The Bare Con ...
Read more

›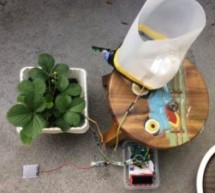 This device improves plant irrigation in urban environments. Powered by an Arduino 101, it uses on-board tools along with a few external sensors to calculate optimum conditions for watering plants in its own environment, and then waters the plant itself at the calculated time. It is based on the following concepts: Gravity and Pressure This device taps its water source from a reservoir, which I made using a ...
Read more

›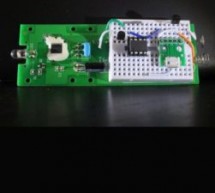 Hardware components: Atmel ATTiny85 × 1 Everything ESP ESP8266 ESP-01 × 1 Arduino Nano R3 × 1 STORY My goal is to make my window AC units more functional.  Currently they use an on-board thermostat to turn on when the room gets above a certain temperature ('duh).  I feel like there is a lot I can do to improve on both the efficiency (less electricity usage) and performance (cooler house throughout th ...
Read more

›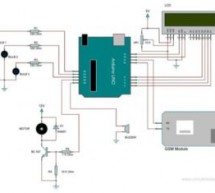 In this  article, we are publishing a highly useful home application – GSM based home automation using Arduino. The project consists of a 16×2 LCD module for displaying the status of the home appliances. The status (turn ON or turn OFF) of the connected devices can be changed by sending an SMS from your mobile phone. Upon receiving SMS commands through GSM module, arduino will change the status (turn ON/OFF ...
Read more

›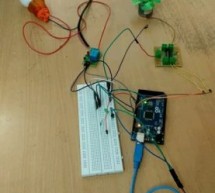 Ever thought of controlling your home using voice. If you are the one who fascinated it as I do, this project might help you do it for real. Voice powered products are already taking over the market and this voice controlled home project will enable you you to build one for your own.   We have developed a prototype of this "Voice controlled home automation" project and we are going to share the steps to bui ...
Read more

›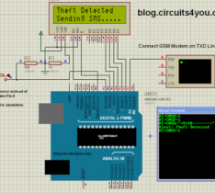 This project has GSM technology and anti-theft system using PIR motion detection. Whenever Motion is detected it sends the SMS on predefined mobile number. We have connected PIR Motion sensor with this project. GSM based home security system with SMS alert, it uses PIR Motion Sensor, GSM Modem and 16x2 LCD is used to display system status,  It Sends SMS through GSM modem that is attached to Serial Rxd and T ...
Read more

›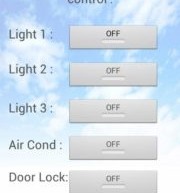 Ever wanted to make your home automated? Wanted to control the lights, fan, and other appliances from your smartphone? Or wanted a tutorial about connected devices and getting started with them? Our DIY Android Home Automation project will show you how to make your home automated using an Android smartphone. This requires no experience with Android programming at all, and a free application is included for ...
Read more

›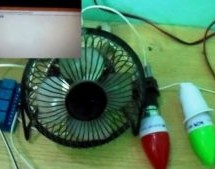 In this project we are going to make a home automation system using ESP8266 WiFi module and Arduino Uno. Using this we will be able to control lights, electric fan and other home appliances through a web browser using your PC or mobile. These AC mains appliances will be connected to relays which are controlled by the Arduino. ESP8266 and Arduino together acts as a Web Server and we will send control command ...
Read more

›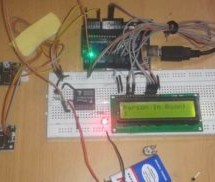 Often we see visitor counters at stadium, mall, offices, class rooms etc. How they count the people and turn ON or OFF the light when nobody is inside? Today we are here with automatic room light controller project with bidirectional visitor counter by using Arduino Uno. It is very interesting project for hobbyists and students for fun as well as learning. Components Arduino UNO Relay (5v) Resisters IR Sens ...
Read more

›