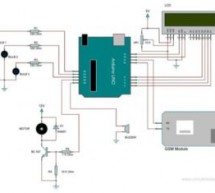 In this  article, we are publishing a highly useful home application – GSM based home automation using Arduino. The project consists of a 16×2 LCD module for displaying the status of the home appliances. The status (turn ON or turn OFF) of the connected devices can be changed by sending an SMS from your mobile phone. Upon receiving SMS commands through GSM module, arduino will change the status (turn ON/OFF ...
Read more

›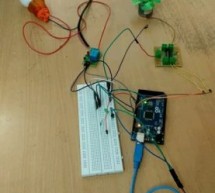 Ever thought of controlling your home using voice. If you are the one who fascinated it as I do, this project might help you do it for real. Voice powered products are already taking over the market and this voice controlled home project will enable you you to build one for your own.   We have developed a prototype of this "Voice controlled home automation" project and we are going to share the steps to bui ...
Read more

›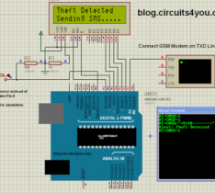 This project has GSM technology and anti-theft system using PIR motion detection. Whenever Motion is detected it sends the SMS on predefined mobile number. We have connected PIR Motion sensor with this project. GSM based home security system with SMS alert, it uses PIR Motion Sensor, GSM Modem and 16x2 LCD is used to display system status,  It Sends SMS through GSM modem that is attached to Serial Rxd and T ...
Read more

›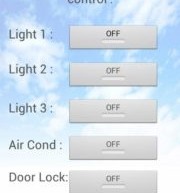 Ever wanted to make your home automated? Wanted to control the lights, fan, and other appliances from your smartphone? Or wanted a tutorial about connected devices and getting started with them? Our DIY Android Home Automation project will show you how to make your home automated using an Android smartphone. This requires no experience with Android programming at all, and a free application is included for ...
Read more

›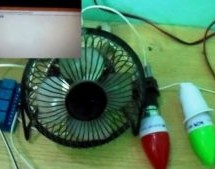 In this project we are going to make a home automation system using ESP8266 WiFi module and Arduino Uno. Using this we will be able to control lights, electric fan and other home appliances through a web browser using your PC or mobile. These AC mains appliances will be connected to relays which are controlled by the Arduino. ESP8266 and Arduino together acts as a Web Server and we will send control command ...
Read more

›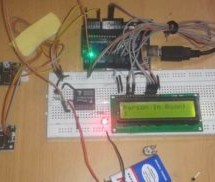 Often we see visitor counters at stadium, mall, offices, class rooms etc. How they count the people and turn ON or OFF the light when nobody is inside? Today we are here with automatic room light controller project with bidirectional visitor counter by using Arduino Uno. It is very interesting project for hobbyists and students for fun as well as learning. Components Arduino UNO Relay (5v) Resisters IR Sens ...
Read more

›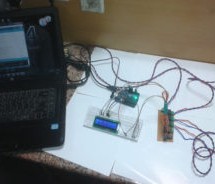 This project explains designing a home automation system which is controlled by a computer to switch On and switch Off various electrical and electronics devices. For demonstration we have used 3 zero watt bulbs which indicates LIGHT, FAN and TV. It uses Arduino Uno board as a controller and a 5V relay to connect light bulbs with the circuit. There could be various types of communications to control devices ...
Read more

›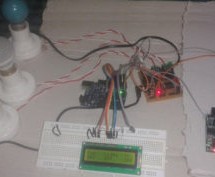 Mobile phone is a revolutionary invention of the century. It was primarily designed for making and receiving calls & text messages, but it has become the whole world after the Smart phone comes into the picture. In this project we are building a home automation system, where one can control the home appliances, using the simple GSM based phone, just by sending SMS through his phone. In this project, no ...
Read more

›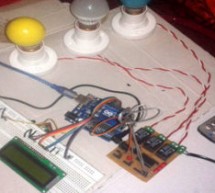 Previously we have covered many types of Home automations using different technologies like DTMF Based Home Automation, PC Controlled Home Automation using Arduino, Bluetooth Controlled Home Automation. In this project, we are using IR based wireless communication for controlling home appliances. In this project, Arduino is used for controlling whole the process. We send some commands to the controlling sys ...
Read more

›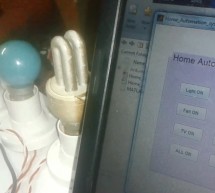 We all are familiar with the word 'Automation', where the human interaction is minimal and things can be controlled automatically or remotely. Home automation is very popular and demanding concept in the field of Electronics, and we are also making our best efforts to make this concept easily understandable and manageable as Electronics Projects. We have previously developed several types of Home Automation ...
Read more

›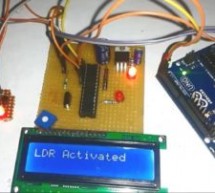 Arduino is an open-source development platform for engineers and hobbyists to develop electronics projects in an easy way. It consists of both a physical programmable development board (based on AVR series of microcontrollers) and a piece of software or IDE which runs on your computer and used to write and upload the code to the microcontroller board. Arduino uses a boot loader. Boot loader is a piece of so ...
Read more

›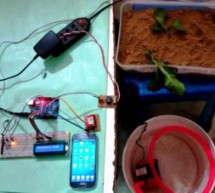 Whenever we go out of town for few days, we always used to worry about our plants as they need water on regular basis. So here we are making Automatic Plant Irrigation System using Arduino, which automatically provides water to your plants and keep you updated by sending message to your cell phone. In This Plant Watering System, Soil Moisture Sensor checks the moisture level in the soil and if moisture leve ...
Read more

›