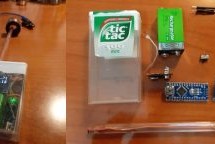 With the rise of affordable 3D printers, we just don't see the projects in Tic Tac boxes that we used to. That's kind of a shame. Not only are you upcycling existing plastic when you use one, they're decently sized component vessels for pocket builds such as [rgco]'s portable magnetometer, especially if you can get the 100-count box. Best of all, they're see-through! Sure, you could get a magnetometer app f ...
Read more

›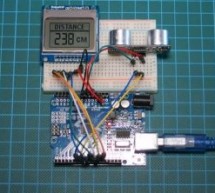 Introduction Measuring distance is so important in today's world that things like driverless cars will be impossible without it, that description is probably enough to describe how important knowing the distance between two objects can be. For that reason, today we will be building a distance meter using the Arduino and the HC-SR04 ultrasonic sensor. The HC-SR04 ultrasonic sensor is a cheap ranging sensor c ...
Read more

›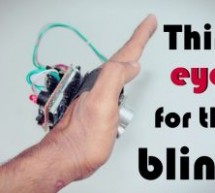 - The first wearable technology for blinds - Using ultrasonic waves to detect the obstacles - Notifying the user through vibrations/buzzer sound Third eye for blinds is an innovation which helps the blinds people to navigate with speed and confidence by detecting the nearby obstacles using the help of ultrasonic waves and notify them with buzzer sound or vibration. They only need to wear this device as a ba ...
Read more

›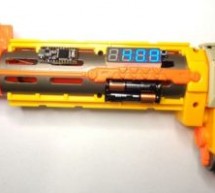 Arduino is an amazing tool for Makers, and as I got back into Nerf and started modding, I began to wonder what I could do with Arduindo to help determine the effect of modifications. Take a look at any older Nerf video and you will find a kid firing darts on their lawn over a tape measure. Take a look at any recent Nerf video, and you will see them shooting darts through an expensive ballistic chronograph. ...
Read more

›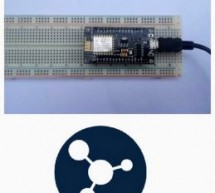 This instructable shows you a simple Internet of Things demo using the ESP8266 NodeMCU and an online IoT service called AskSensors. We demonstrate you how to quickly get data from the ESP8266 HTTPS client and plot it in graph into the AskSensors IoT Platform. Step 1: Materials You Need To follow along with this tutorial you will simply need: Computer running arduino softwareESP8266 Node MCUUSB micro ca ...
Read more

›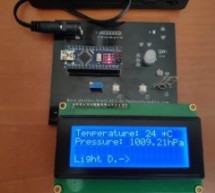 There are plenty of Arduino weather station tutorials available to follow but one published by Kutluhan Aktar not only displays whether information and activate RGB colour patterns but it also includes built-in BMP280 and photo-resistor custom designed by Aktar. If you have never built your own PCB the tutorial provides a great introduction into what you need to do as well as links to PCB manufact ...
Read more

›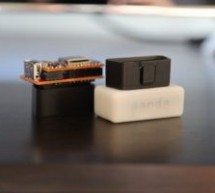 Comma.ai is a self-driving car startup founded by George Hotz, the American hacker known for unlocking the iPhone and the PlayStation 3. Comma AI who originally wanted to build self-driving car kit, canceled their initial project due to safety concerns from NHTSA but later open-source their project and has now launched a Panda, an On-Board Diagnostics (OBD) II adapter that is expected to expose a car sensor ...
Read more

›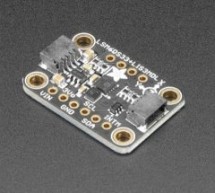 Makers, developers and hobbyists looking to at the ability to monitor motion, direction and orientation to the next Arduino project may be interested in a new breakout board offering an all-in-one 9 Degree of Freedom (9-DoF) sensor with sensors from ST. The Adafruit LSM6DS33 and LIS3MDL breakout boards are now available to purchase from the company's online store. "The board includes an LSM6DS33, a 6-DoF IM ...
Read more

›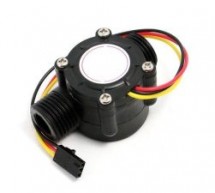 In this tutorial you will learn how to use one water flow sensor with an Arduino board. The water flow sensor consists of a plastic valve body, a water rotor and a hall-effect sensor. When the water flows through the rotor, rotor rolls and the speed of it changes with a different rate of flow. The hall-effect sensor outputs the corresponding pulse signal. This type of sensor can be found on different diamet ...
Read more

›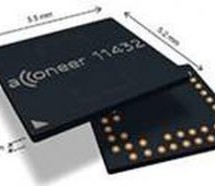 Acconeer's A111 radar sensor is based on a unique patented technology enabling mm accuracy with very low power consumption. The Acconeer A111 is a low power, high precision 60 GHz pulsed SRD radar sensor with a footprint of 29 mm2, delivered in one chip system in package (SiP) solution with embedded RF and antenna. The small size and the low power consumption makes it suitable for integration into any mobil ...
Read more

›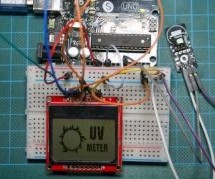 Introduction Ultraviolet rays, also known as UV for short are rays emitted by sun. Due to the depletion of the ozone layer, these rays tend to get to extreme levels that could lead to sunburns etc for those under it, that's why daily and hourly forecast of the UV index is always available to help people keep track and stay safe. For monitoring purposes, why not own a personal UV meter? Today, we will build ...
Read more

›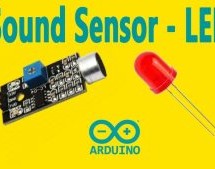 This instructable is the written version of my "Arduino - Sound Sensor (with LED)" YouTube video that I've uploaded recently. I strongly recommend you to check it out. My YouTube Channel Step 1: Tutorial https://youtu.be/setjiVH0_IY Sound sensors can be used for a variety of things, one of them could be turning lights off and on by clapping. Today however we are going to use hook up the sound sensor to an a ...
Read more

›