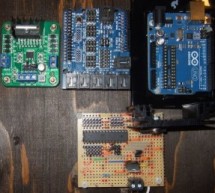 I am presenting a compact design of a stripboard Arduino board (DIYduino) that includes a 2A motor driver and has additionally the functionality of a sensor shield. The 2-channel version cost approximately $29.43 and is more affordable compared to $39.00 for a commercially available system consisting of an Arduino Uno, $21.50, a sensor shield, $8.50, and a motor shield, $9.00. The cost can be further reduce ...
Read more

›
This Instructable explains how to use a gas sensor with your Arduino. This lets your Arduino smell (and hence you program responses to) overall gas levels for a variety of nasties, including ethanol, methane, formaldehyde, and a bunch of other volatile organic compounds. My cost to make this actual device was under $100, including the full Arduino kit. And no, I won't put a shirt on:-) I've got kits / finis ...
Read more

›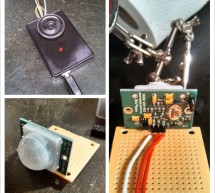 Are you constantly being scared when people sneak up behind your back? Do you have bad hearing and can't hear people approaching you? Do you want to just build a super fun Arduino project? If you answered yes to any of those questions, then this project is for you! I have a workbench in my basement that I use all of the time for homework and projects. The bench is right next to my furnace which is very loud ...
Read more

›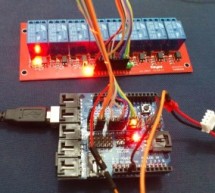 This time I'll show how I used an Arduino to control a relay module with eight channels. Arduino in offers several advantages such as: - Open source; - Easy programming; - You can assemble your own board; - Is supported on various forums on the Internet; - Has several "shields" (facilitates the use of it with sensors, for example.) - Among others. The idea I had was to create a simple programmable hardware. ...
Read more

›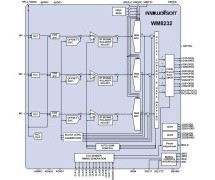 Description The WM8232 is a 16-bit analogue front end/digitiser IC which processes and digitises the analogue output signals from CCD sensors or Contact Image Sensors (CIS) at pixel sample rates of up to 35MSPS. The device has three analogue signal processing channels each of which contains Reset Level Clamping, Correlated Double Sampling (also Sample and Hold), Programmable Gain, Automatic Gain Control (AG ...
Read more

›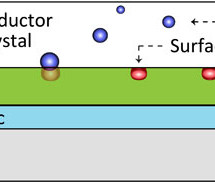 A new type of sensor being developed by a team of researchers at the University of California, Berkeley based on Plasmon laser technology is so sensitive it may be able to detect the presence of land mines in situ. In a paper published recently in the journal 'Nature Nanotechnology' a team of researchers led by Xiang Zhang, UC Berkeley professor of mechanical engineering, have outlined how they have been ab ...
Read more

›
Description The MAX44007 ambient light sensor features an I²C digital output that is ideal for a number of portable applications such as smartphones, notebooks, and industrial sensors. At less than 1µA operating current, it is the lowest power ambient light sensor in the industry and features an ultra-wide 22-bit dynamic range from 0.025 lux to 104,448 lux. Low-light operation allows easy operation in dark ...
Read more

›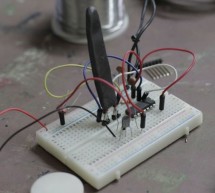 Este es el primero de 5 instructables que surgieron del Instructables & Sugru build night (and day en nuestro caso) que hicimos en el Laboratorio de Juguete, el 20 de julio del 2013:  una Resistencia Flexible o Flex Sensor hecha con Sugru y polvo de grafito: ------------------------------------------- This is the first of 5 instructables from Instructables & Sugru Build Night (and day in our case) i ...
Read more

›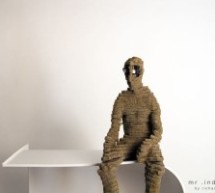 This is a tutorial on how to use 123D Catch to get a 3D scan of your whole body. Once you have the scan or "catch" the tutorial will take you through a technique to clean it up and manipulate it ready for 123D Make. The tutorial will go through how to slice the model in Make and prep it for Laser cutting. The tutorial will briefly cover how lazer cutting and integrating the componentry and Arduino to make t ...
Read more

›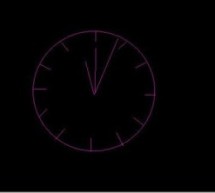 Scopeclock is an easy to use hardware to make your X-Y capable analog oscilloscope more useful .Using this simple to use hardware you can convert your analog oscilloscope into a scope clock.This project was me and my friend kshitij gupta at CEDT nsit under the guidance of Prof. Dhananjay V.Gadre. Scope clock has two modes of operation • Analog clock Mode –   This is the default mode of operation . When the ...
Read more

›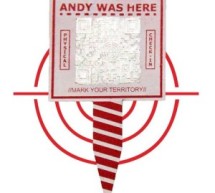 In case you are unfamiliar with the most amazing new way to physically "check in" to foursquare here is a video that will explain it all: Mark Your Territory is a fully open-source system but because it interacts with the physical world as well as the digital one, some construction is necessary beyond just simply downloading the app to your phone. The main project site is here: http://www.markyourterritory. ...
Read more

›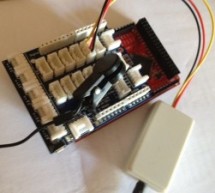 In his blog, Charalampos describes his experience with SeeedStudio's Grove Ear-clip Heart Rate sensor and Cosm (former Pachube) cloud service. The employed sensor is quite cheap and can detect heart pulses from the ear lobe, by measuring the infra-red light reflected by the tissue and by checking for intensity variations. By connecting this sensor with an ADK board and, in turn, with an Android smartphone, ...
Read more

›