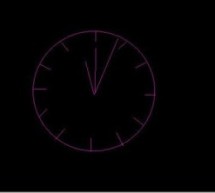 Scopeclock is an easy to use hardware to make your X-Y capable analog oscilloscope more useful .Using this simple to use hardware you can convert your analog oscilloscope into a scope clock.This project was me and my friend kshitij gupta at CEDT nsit under the guidance of Prof. Dhananjay V.Gadre. Scope clock has two modes of operation • Analog clock Mode –   This is the default mode of operation . When the ...
Read more

›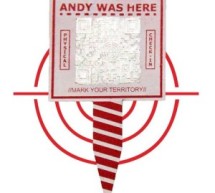 In case you are unfamiliar with the most amazing new way to physically "check in" to foursquare here is a video that will explain it all: Mark Your Territory is a fully open-source system but because it interacts with the physical world as well as the digital one, some construction is necessary beyond just simply downloading the app to your phone. The main project site is here: http://www.markyourterritory. ...
Read more

›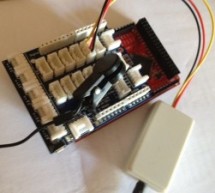 In his blog, Charalampos describes his experience with SeeedStudio's Grove Ear-clip Heart Rate sensor and Cosm (former Pachube) cloud service. The employed sensor is quite cheap and can detect heart pulses from the ear lobe, by measuring the infra-red light reflected by the tissue and by checking for intensity variations. By connecting this sensor with an ADK board and, in turn, with an Android smartphone, ...
Read more

›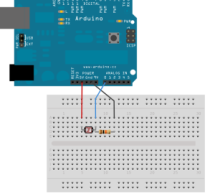 An if statement allows you to choose between two discrete options, TRUE or FALSE. When there are more than two options, you can use multiple if statements, or you can use the switch statement. Switch allows you to choose between several discrete options. This tutorial shows you how to use it to switch between four desired states of a photo resistor: really dark, dim, medium, and bright. This progr ...
Read more

›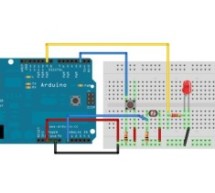 Sometimes you want everything in the program to stop while a given condition is true. You can do this using a while loop. This example shows how to use a while loop to calibrate the value of an analog sensor. In the main loop, the sketch below reads the value of a photoresistor on analog pin 0 and uses it to fade an LED on pin 9. But while a button attached to digital pin 2 is pressed, the pr ...
Read more

›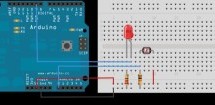 This example demonstrates one techinque for calibrating sensor input. The Arduino takes sensor readings for five seconds during the startup, and tracks the highest and lowest values it gets. These sensor readings during the first five seconds of the sketch execution define the minimum and maximum of expected values for the readings taken during the loop. Circuit Analog sensor (e.g. potentiometer, light sens ...
Read more

›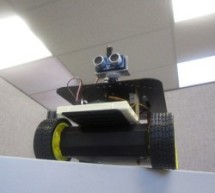 Experience Level: Intermediate (requires soldering) Time Required: 3-5 hours depending on experience J-BOT Kit Jameco P/N 2140285 Someone mentioned that Jameco needed a robotic mascot. I have always been a tinkerer, especially with radio-controlled electronics and so I volunteered for the chance to design and create the J-Bot. While this was my first autonomous robot build, I'm confident it won't be my la ...
Read more

›
Description: The MS5637 is an ultra-compact micro altimeter. It is optimized for altimeter and barometer applications in Smart-phones and Tablet PCs. The altitude resolution at sea level is 13 cm of air. The sensor module includes a high-linearity pressure sensor and an ultra-low power 24 bit ΔΣ ADC with internal factory-calibrated coefficients. It provides a precise digital 24-bit pressure and temperature ...
Read more

›
This arduino projects show how to read Celsius and Fahrenheit temperature with LM35 temperature sensor. Parts List; 1) 1x 16×2 parallel LCD display (compatible with Hitachi HD44780 driver) 2) 1x Arduino 3) 1x 10kΩ potentiometer 4) 1x LM35 temperature sensor 5) Jumper wire Instruction; 1) Connect all jumper wire as shown in diagram. 2) Connect LM35 center lead to analog pin 1, make sure ground lead connected ...
Read more

›
In this Arduino tutorial I will demonstrate how to correctly connect the LM35 temperature sensor to the Arduino. I will also show you how to write the code necessary to obtain the temperature from the sensor. I will also elaborate on the LM35 sensor and demonstrate a simple entertainment cooler that I have designed to keep my game systems cool while inside the entertainment center. Here is the parts list yo ...
Read more

›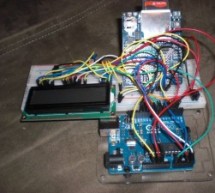 This is a data logger I made for my class. I couldn't find any instructions that I could use to make the Arduino record the light brightness and the temperature. Then display the temperature and the light value on the LCD then Save it to the SD card Requirements Here are the requirements for the Datalogging shield project (project #1): Collect data from at least 2 sensors write the data at regular intervals ...
Read more

›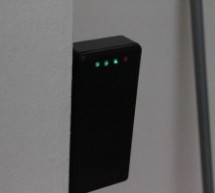 My car has only parking sensor for the Reverse, so when I enter the Garage there is no way to know if I am close enough to the wall to allow the door to close or too close that I can hit the wall with the car. So, decided to build a parking sensor that will be fixed on the garage wall. One of the limitations that I got is that there is no power nearby, so the parking sensor had to be battery powered. Starte ...
Read more

›