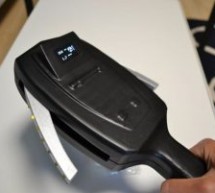 https://youtu.be/VS8lQ5SYb7U I have been wanting to build a Geiger counter for a long time to complement my Peltier Cooled Cloud Chamber. There is (hopefully) not really much useful purpose in owning a Geiger counter but I just love the old Russian tubes and thought it would be great fun to build one. Then I came across the neat instructable by How-ToDo and thought about rebuilding it with so ...
Read more

›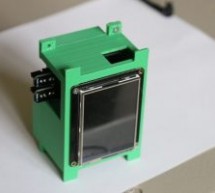 Hello, fellow Makers! In this instructable, I will be discussing my newest and most versatile tool for edcuation: the E.M.F. Meter. This instructable will be covering a lot of steps involving Arduino and Raspberry Pi software. Although resources will be provided, please make sure you have some familiarity with these softwares before tackling this project. Step 1: A Tool for Hands-On Experiments With Electro ...
Read more

›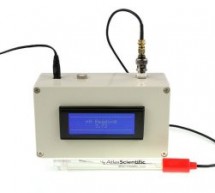 In this project, we will be making a benchtop pH meter using the gravity analog pH circuit and probe from Atlas Scientific and an Arduino Uno. Readings will be displayed on a liquid crystal display (LCD). MATERIALS 1 - Arduino Uno1 - Gravity analog pH sensor1 - pH probe1 - 20x4 LCD module1 - 158x90x60mm Enclosure1 - Mini breadboardJumper wiresAcrylic sheet (plexiglass)4 - 11mm ...
Read more

›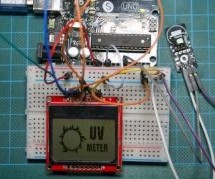 Introduction Ultraviolet rays, also known as UV for short are rays emitted by sun. Due to the depletion of the ozone layer, these rays tend to get to extreme levels that could lead to sunburns etc for those under it, that's why daily and hourly forecast of the UV index is always available to help people keep track and stay safe. For monitoring purposes, why not own a personal UV meter? Today, we will build ...
Read more

›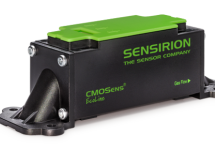 The SFM4200 mass flow meter is a new star in the Sensirion range. Thanks to its high pressure resistance, it can be operated at pressures of up to 8 bar and measures flow rates up to 160 slm with a rapid signal processing time of 0.5 ms. It is particularly suitable for gas mixing in medical applications. Sensirion is one of the leading manufacturers of innovative sensors and sensor solutions that millions o ...
Read more

›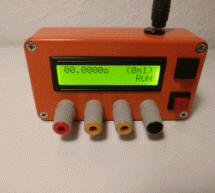 This is an accurate milliohm meter with a maximum resolution of 0.1mOhm. The design is very simple, the whole assembly can be built in a couple of hours once all the parts are gathered. It is based on a precision current sink and a high-resolution ADC controlled by an Arduino Nano V3. It uses a Kelvin connection with the resistor under test to exclude the resistance of test leads from the measurements. It c ...
Read more

›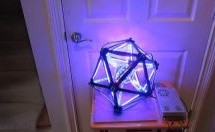 Glowables come in all shapes and sizes, and we're always keen to see the multitude of different ways hackers find to put great masses of LEDs to good use. [cabrera.101] wanted to get in on the action, and whipped up a rather flashy icosahedron. The build uses high-density 144-LED-per-meter strips for the edges, with 60-LED-per-meter strips used for the tubes that connect to the stainless steel ball in ...
Read more

›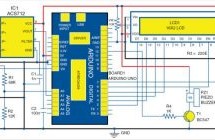 Panel meters in regulated power supplies are used to display electrical parameters like voltage and current. Presented here is a circuit to display DC voltage and current of power supplies, including DIY-type ones. Circuit and working Circuit diagram of the DC panel meter using Arduino is shown in Fig. 1. The circuit is built around Arduino Uno board (Board1), current sensor IC ACS712 (IC1), 16×2 LCD (LCD1) ...
Read more

›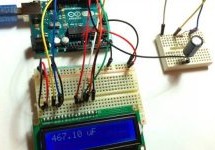 With all the different ways capacitors are labeled, figuring out the values of your capacitors can be challenging. Especially if you don't have a digital multi-meter to test them. In this tutorial, I'll show you how to build three different capacitance meters using an Arduino and a couple resistors. After finishing this project, you'll be able to measure all of your capacitors and label them for future refe ...
Read more

›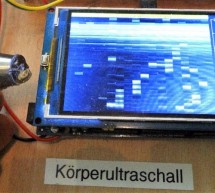 That first glimpse of a child in the womb as a black and white image on a screen is a thrilling moment for any parent-to-be, made possible by several hundred thousand dollars worth of precision medical instrumentation. This ultrasound machine cobbled together from eBay parts and modules is not that machine by a long shot, but it's still a very cool project that actually gives a peek inside the skin. The ult ...
Read more

›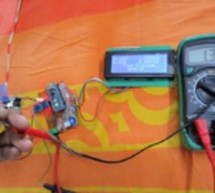 This project describes how to make a low-cost DC power meter that can be used for displaying Voltage, current, power and the running time of operation. This is useful and can be used as the display for your bench power supply too. This can be used in the display section of a 0-55 v battery charger, so the time elapsed gives you the actual time of charging the battery. The measurable voltage range of this ci ...
Read more

›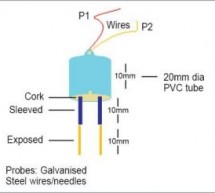 A digital soil moisture meter is used for indicating the water content of a given soil sample. [caption id="attachment_31551" align="alignright" width="300"] Soil moisture sensor head[/caption] As crop production requires water at different stages and in different amounts, it is important to measure soil moisture from time to time to know its status. The digital soil moisture meter circuit presented ...
Read more

›