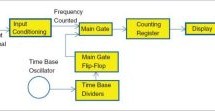 Precise measurement of line signal frequency is very important in many applications, especially in the management of power grid systems. Tasks like calibration of governors of engines that run generators in power plants need a resolution up to 0.01Hz. Frequency is also an important parameter in load sharing among several power plants in the grid. Presented here is a line frequency meter, that does it for yo ...
Read more

›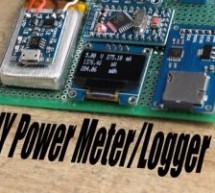 In this project I will show you how I combined an Arduino, an INA219 power monitor IC, an OLED LCD and a Micro SD Card PCB in order to create a power meter/logger that has more functions than the popular USB Power Meter. Let's get started! Step 1: Watch the Video! The video gives you a good overview on how to create your own power meter. In the next steps though I will present you some additional informatio ...
Read more

›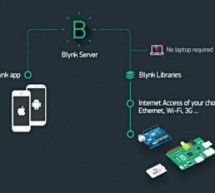 Presented here is a IoT enabled air pollution meter to monitor air quality on your smartphone using Blynk application and Arduino board. Blynk is an Internet of Things (IoT) platform to control Arduino, Raspberry Pi and the like over the Internet. In this project Blynk provides a digital dashboard on your smartphone that displays real-time air quality readings for the immediate surroundings. Blynk is not me ...
Read more

›
Three-fourths of the earth is water, out of which 97 per cent is saline (in oceans, seas and groundwater). The remaining 2.5 per cent to 2.75 per cent is fresh water , out of which 1.75 per cent to two per cent is frozen in glaciers, ice and snow. Fresh groundwater and soil moisture constitutes only 0.7 per cent to 0.8 per cent. Less than 0.01 per cent, available as surface water in lakes, swamps and rivers ...
Read more

›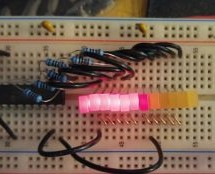 From time to time, I see people trying to build an audio VU meter. In the analog era, that's typically done with a voltage divider + a series of comparators; or using chips like LM3914/3915. Those chips are harder and harder to find, or you may need more resolution, or a different output profile. What to do? Modern MCUs offer an easy solution. their build-in ADC (10-bit or more) is more than enough for this ...
Read more

›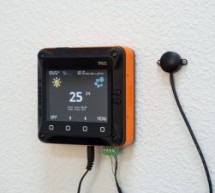 The app allows you to manage traditional air conditioners that are controlled through infrared remotes. Designed for the office environment, the app relies on the ambient brightness (measured by Tibbit #28) to determine whether the aircon should be running or not. In the office setting, no lights = no people = no need for the aircon to work. Air conditioning is a consumptive business while air conditioners ...
Read more

›
All embedded lovers are familiar with multimeter which a great tool to measure voltage, current, resistance etc. A multimeter can measure them easily. But sometimes we need to measure inductance and capacitance which is not possible with a normal multimeter. There are some special multimeters that can measure inductance and capacitance but they are costly. We already built Frequency Meter, Capacitance Meter ...
Read more

›
Ever electronic device emits a certain amount of electromagnetic fields and we can use this radiation to learn a few things about the circuit. In today's instructable I'm going to show you how to build your own electromagnetic field meter using an Arduino. This device can be used to detect mains voltage, static electricity and radiations from certain devices. It can also be used to detect ghosts :P. So lets ...
Read more

›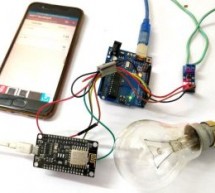 We all know about Electricity energy meters which are installed in everyone's house or offices to measure the electricity consumption. At last of every month, many of us get worried about the high electricity bill and we have to look at the energy meter once in a while. But what if we can monitor our electricity uses from anywhere in the world and get an SMS/E-mail when your energy consumption reaches to a ...
Read more

›
I needed a Lux meter for testing flashlights. There are some good lux meters available in the $15-25 range, but shipping always takes a long time and I needed it now. That's when I realized that I had an unused BH1750 light meter module laying around, which I bought some time ago but never used it. So I grabbed an Arduino, a Nokia 5110 LCD, wired everything up on a breadboard and had a functioning lux meter ...
Read more

›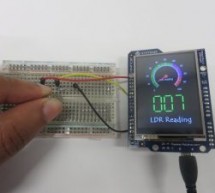 In this project we will monitor the room temperature using a LDR_NSL19_M51 light dependant resistor (LDR) and 4Duino. The resistance of the LDR varies significantly with ambient light hence it can detect surrounding light intensity changes in real time. In this project 4Duino's resistive touch display is used as a means for displaying the detected light intensity using LED digits and an angular meter. HOW I ...
Read more

›
I recently bought a 500ppm LCR meter from Elektor because I didn't have anything for measuring inductors or the ESR (equivalent series resistance) of capacitors, both of which are important for modern electronics, particularly switch mode regulators that have become ubiquitous. It is also more accurate than any of my multimeters and has wider measurement ranges. For example it can measure resistance from 0. ...
Read more

›