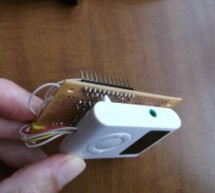 If you have read my first blog on the topic, than you already know what I'm experimenting with. Low price FM Radio, build with TDA7088 / YD 9088. It was obvious, that technology from the early 90-x is outdated. I mean, simple "search and hold" function of the radio. Scan function works only one way, up in the frequency. After switching power "on/off" you have to tune it again on your preferred radio wave. Y ...
Read more

›
After I finished my last project,  I coudn't stop thinking how to build an AM receiver, that would also operate in conjunction with my little friend Arduino. To minimize a workload and complexity, especially with RF part of the circuitry, I come up to conclusion, that SDR (Software Defined Radio) is the best choice for hobbyist level project. There are 4 major functional parts so far ( work in progress! ): ...
Read more

›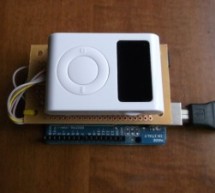 I've been visiting local convenience store (Dollarama, here in Montreal, Canada) and notice nice looking FM Radio, just for only $3. Why not to try to interface it to my lovely Arduino? Idea looks quite challenging, the same time what is the point in interfacing a DSP radio shield to arduino? I don't need a radio, I want to have fun experimenting with it, so  lets go to the bare metal! You, probably, could ...
Read more

›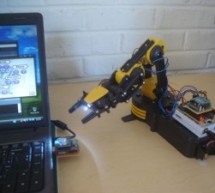 UPDATE: Added Schematic, Top Layer PCB, Bottom Layer PCB, and both Top, Bottom PCB images When I finished the  "RevIO" - an Arduino Clone that has the different way of exposing pins usage. I decided to go further to the next project. To test my "RevIO" board that it could do the bigger task than just blinking the LED! I modified the Wired Robotic Arm Edge to Wireless controlled, using my "RevIO" and DIY Thr ...
Read more

›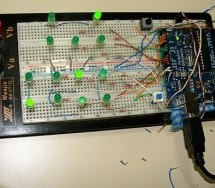 Yesterday I was going to start watching a movie, when me and my friend pedro decided to give up on the movie and build a binary clock. After sometime thinking on how to program it, we made it. It works beautifully, so I decided to show here how I've done. It may not be the easiest way to make it work, but that's what we've done. Parts: - Arduino - 13x Leds (You choose the color) - 13x 220Ohms Resistors - 3x ...
Read more

›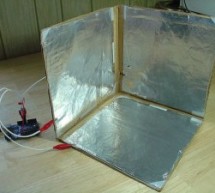 Make a 3D interface using an six resistors, aluminum foil, and an Arduino. Take that, Wii. Update: a much more thorough explanation of this project is available from Make Magazine. It might be easier to follow their instructions, and I think their code is more up to date. The basic goal here was to make a 3D hand-position sensing system that most people can build, while still preserving some semblance of fu ...
Read more

›
Maker Alessandro Grossi sent us this great DIY build for a 3D scanner built using a laser, a DSLR, and an Arduino controller. Allesandro is a Mechanical Engineer, holding a Ph.D. in product design. His day job involves helping designers and manufacturing firms develop and optimize products by means of FEM analisys and Computational fluid dynamics. This is just what he does for fun. You can read the project ...
Read more

›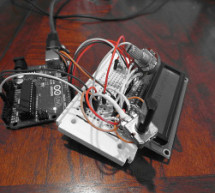 Step 1: Ingredients: Electronics Arduino Breadboard LCD* 2x 50k pots 150 ohm resistor Jumper wires, and tons of them! If you do not want to use a LCD then you will have to use serial monitor. Wherever you see lcd.print just change it to Serial.print. Instead of lcd.begin change it to Serial.begin(9600);. Step 2: The LCD So the first thing I did was go to the Arduino website and see how to hook up my LCD scr ...
Read more

›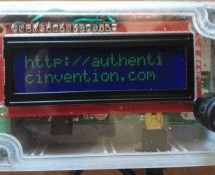 I love Ardunio. I love the things that people make with them and I love to make my own. Last August I published an Instructable on how to make your own postage stamp sized Arduino compatible. This Instructable will show you how to to make a rugged, versatile Ardunio compatible with basic components on board. It will be more suitable for deployment in the real world than a bread board attached to a developme ...
Read more

›
THIS ENTIRE TUTORIAL IS ALSO AVAILABLE ON MY WEBSITE AT http://www.theparsley.com/arduino/diy/ To quote the Arduino website: "Arduino is an open-source electronics prototyping platform based on flexible, easy-to-use hardware and software. It's intended for artists, designers, hobbyists, and anyone interested in creating interactive objects or environments." I got one a while ago and life has never been the ...
Read more

›