The Internet of Things revolution has completely changed the ways in which we use and interact with technology. In the not so distant past, if you wanted to build an advanced-level electronics project from scratch, you needed a fancy degree and access to an expensive lab facility.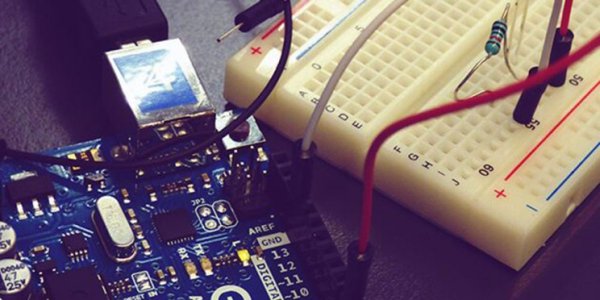 But now, thanks in part to the democratization of knowledge and increasingly affordable technology, anyone with a curious mind and a modest budget can build anything from home sensors to talking robots in the comfort of their own home.
Nothing embodies this DIY technological revolution like Arduino—an extremely simple but powerful open-source electronics prototyping platform that allows intrepid users to create an almost limitless number of awesome electronics projects.
Although the technology is relatively easy to understand, you still need the right tools and training if you want to build truly great gadgets.
The Arduino Uno Ultimate Starter Kit & Course Bundle is your one-stop resource for both learning how to create within the Arduino framework and getting the tools you need to start building right away and right now the entire kit and course bundle is available for 85% off at just $51.99.
In addition to the multifunctional Vilros Uno Ultimate board that stands at the heart of any truly great Arduino project, you'll get unlimited access to four Arduino workshop courses that teach you how to build a variety of great tech gadgets from scratch.
In the first segment, your instruction takes you on a three-part deep dive into the platform itself, with lessons that teach you about:
-the various boards available,
-how to set up and run your very first program with minimal hassle,
-how to implement a wide range of third-party LEDs and sensors into your projects, and more.
With the essentials under your belt, you'll start to tackle more advanced topics including:
-how to connect a matrix keypad for getting user inputs,
-how to use sensors to measure things like distance and light intensity,
-how to build smart home accessories, how to create your own Web-based data logger, and much more.
If you're new to the world of DIY electronics, don't worry. The instruction throughout this educational bundle uses a variety of real-world examples and ensures that you won't get left behind at any point during your training.
You also have the option of going back to review past material any time you wish.
Embrace the Internet of Things revolution with the Arduino Uno Ultimate Starter Kit & Course Bundle. Usually listed at $354.96, this bundle is currently available for just $51.99—85% off MSRP for a limited time.
This is a promotional article about one of Interesting Engineering's partners. Byshopping with us, you not only get the materials you need, but you're also supporting our website.