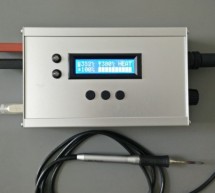 Features: low offset op amp for soldering tip temperature measurement with type c thermocouple cold junction compensation using the PTC (KTY82-210) included in the WMRP soldering pencil input voltage measurement (for use with 3 cell lipo battery) soldering pencil current measurement recognizing if the soldering pencil rests in the stand (--> standby) 3 buttons for save and recall temperature values rotar ...
Read more

›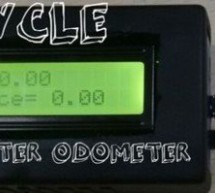 Step 1: HOW IT WORKS The working of a project is simple. It is also very important to understand it for making the project. Basically the apparatus consists of the reed switch or the magnetic switch mounted on the frame of the cycle and a magnet mounted on the one of the spokes. As the wheel rotates the magnet triggers the switch every rotation. The signal go to the arduino which counts the no of rotation a ...
Read more

›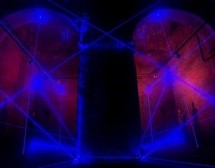 Last year MediaInteractiveDesign and PlayModes , two interactive design and creative technology studios based in Catalonia, collaborated to develop a system to control DIY Laser robot. They created a new shield  to control Dinamyxel servomotors  to work with PWM laser drivers. The shield works using Arduino Ethernet programmed with a specific firmware to control laser and motor using Open Sound Control. The ...
Read more

›
This how-to takes you through all the steps of making your own arduino on a perfboard or perfduino! Arduino microcontrollers are great for learning about physical computing and are very useful for rapid prototyping. Arduino's simple programming language makes it a favorite of hobbyists and diy-ers around the world. Because arduino boards range in price from 30 to 70 dollars, it can be very cost effective to ...
Read more

›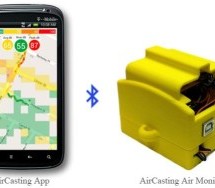 High-precision air quality monitors are normally very expensive, but Tim Dye of Sonoma Technology is on a mission to change that.  He's been working with Michael Heimbinder and habitatmap.org to create a low-cost sensor system that when designed properly and integrated into a software platforms can provide valid data. AirCasting is a platform for recording, mapping, and sharing health and environmental data ...
Read more

›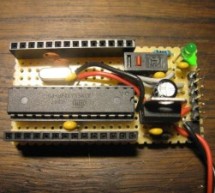 This board needs FTDI cable to program it. It is not Arduino compatible in the meaning of taking shields (just like every small form factor board isn't). But it has all the same pins (exept 3.3V power and Vin*) available as female headers. The input and output pins that are right next to each other on original Arduino, almost are the same here, except digital 4 and 5. That means the order is: RESET 0 1 2 3 ...
Read more

›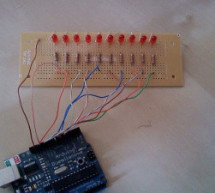 IMPORTANT: CODE IS NOW UPDATED. FIXES INCLUDE ADDING AN INTEGER VALUE TO MANIPULATE TIMING AND FIXING A DOUBLE-BLINKING LED. Thanks. It is my understanding that many Larson Scanners can only pulse from side to side. I felt that that needed to be changed, seeing as that in the newer (yet short-lived) Knight Rider series revival on NBC for about 1/2 of a real season, the iconic red lights would move from righ ...
Read more

›
Digispark is an ATtiny85 based microcontroller development board come with USB interface. Coding is similar to Arduino, and it use the familiar Arduino IDE for development. Digispark is copyrighted by Digistump LLC (digistump.com) and the full license is here: http://digistump.com/wiki/digispark/policy Specification: Support for the Arduino IDE 1.0+ (OSX/Win/Linux) Power via USB or External Source - 5v or 7 ...
Read more

›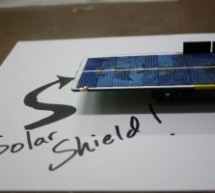 This instructable is a basic version of Bley Joel's ("It's nine o'clock on a Saturday, the regular crowd shuffles in") Solar Shield, and it should work for most arduinos.  I've tested it with SparkFun's Arduino Pro, and the new Leonardo. Myself and the other Solar Pocketeers* are actually waiting for a new set of PCBs for an advanced version of this solar shield to arrive on Wednesday Sept 5 (in 4 days), bu ...
Read more

›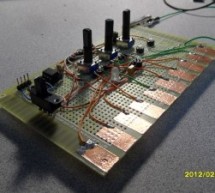 I originally wanted to purchase a Nebulophone but, my El-Cheapo price range didn't like the tag. I realized that I could program my own AtMega 328 by using ArduinoISP Then I found out that if the code was Arduino compatible, why not just use the Arduino as a Nebulophone? Well it was kind of a waste of Arduino but at least I could simplify circuitry. I recently built my DoAnything Shield and could now have a ...
Read more

›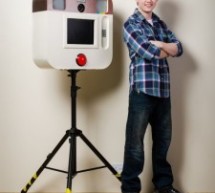 Photographer and Instructables user Alexander Morris created a giant Instagram inspired photo-booth and published all the steps to make one yourself. It's the perfect solution to pimp-up your parties! What's inside of the box? An Arduino DUE coded to start the photo-booth sequence once the big red button is pressed and some other stuff: You can start exploring the tutorial on Instructables and hopefully Ale ...
Read more

›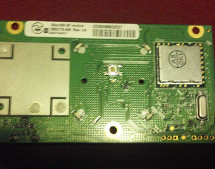 This instructable will go over the steps to connect a RF module from an RROD xbox to your computer so you can use a wireless controller with your computer. ******DISCLAIMER******* DONT TRY THIS IF YOU DONT HAVE ANY EXPERIENCE WITH ELECTRONICS/SOLDERING OR COMPUTERS IM NOT RESPONSIBLE IF YOU SCREW UP.... now that we've gotten that out of the way Step 1: Soldering .... First strip the usb cable, inside there ...
Read more

›