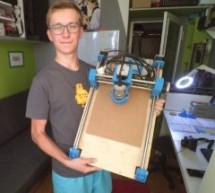 Young maker and Arduino enthusiast Nikodem Bartnik has created a fantastic Arduino CNC machine by converting a Dremel cutting tool and using a selection of 3D printed parts and aluminium profiles. Components used to build the DIY Arduino CNC machine project include an Arduino Uno development board, CNC stepper shield running GRBL for control, together with NEMA 17 steppers and motor drivers, a relay for the ...
Read more

›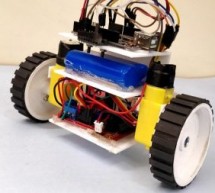 After being inspired by RYNO motors and other self balancing scooters from Segway, I always wanted to build something similar. Thinking for while, I decided to build a Self Balancing Robot using Arduino. This way I would be able to grasp the underlying concept behind all these scooters and also learn how PID algorithm works. Once I started building, I realised that this bot is a bit of a challenge to build. ...
Read more

›
Makers, hobbyists and Arduino enthusiasts searching for a project to keep them busy this weekend may be interested in this awesome wirelessly controlled crawling robot project created by Instructables user MusaW. Check out the video below to learn more about the tutorial that provides all the instructions you need to make your own 12 DOF or four legged, quadruped robot using SG90 servo that can be controlle ...
Read more

›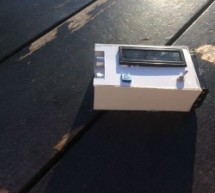 Hey Everyone Today I hope to teach you all about ultrasonic sensors and hopefully by the end you'll have a nice little digital tape measure of your own to use as you please. Enjoy This is my second version of this project so if you can get it as small or just don't feel like dealing with the Arduino Pro mini feel free to change it in any way you want. To start off we will need: An Arduino (Im using the Pro ...
Read more

›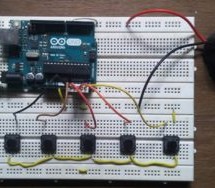 Here is yet another application you can put your Arduino to use. This will be an interesting DIY to make even though you are not very much into music. Though you cannot expect music out of this but still it will be a fun project worth giving a shot, trust me. This piano using Arduino was made out of switch buttons (used as keys), buzzer as sounder generate tones with different frequency. Read More: Fun DIY ...
Read more

›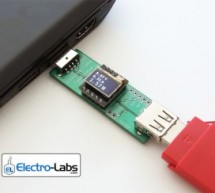 Another DIY project designed with Solo-Lab.com's SoloPCB Designer tool is ready to be shared with Electro-Labs community. This is an USB stick which measures the supply voltage of the USB port and current drawn by the device connected to the port over the stick. Then it calculates the power consumption of the device and displays the whole information with the help of the small OLED display on the board. The ...
Read more

›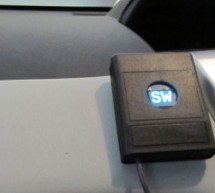 I'm astounded that some cars don't have a digital compass always visible. You either have to launch the navigation app each time which may even disappear when you adjust the radio. In this project, you'll create a digital compass that can be powered by by the cigarette lighter or another source (batteries make it handheld). You could buy one, but where's the fun in that? You'll use an awesome OLED screen (w ...
Read more

›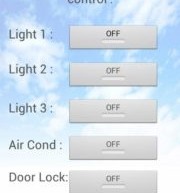 Ever wanted to make your home automated? Wanted to control the lights, fan, and other appliances from your smartphone? Or wanted a tutorial about connected devices and getting started with them? Our DIY Android Home Automation project will show you how to make your home automated using an Android smartphone. This requires no experience with Android programming at all, and a free application is included for ...
Read more

›
Making cool things with an Arduino is something, but making musical instruments out of an Arduino is something else! So behold, here comes the Musical-duino, an Arduino keyboard. To see what this does, check out the demo video at the bottom of this page. They say that "You can become anyone", so why not become Beethoven or Mozart? The only limit is your imagination. The DIY Arduino keyboard or the Musical-d ...
Read more

›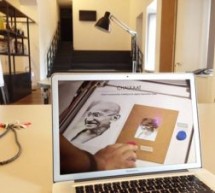 CNC/Laser cutters are invariable tools of modern day fabrication and there are a lot of open source DIY laser cutter projects that you can make. They are now being widely used in industrial applications at a more personal and mass consumer level. But the cutters today have an indirect interface involving external computers. I can explain this better with an example. Imagine you want to cut a leather bracele ...
Read more

›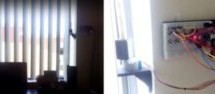 This Arduino Curtain Automation project will let you automate your curtain blinds using just an Arduino and a stepper motor. I just moved to America pursuing my higher studies. Because my dorm is very dark, I wanted to brighten up my room when I wanted to. Since I would be there for only for a month, I couldn't make anything too complicated. So I decided to make myself this DIY Arduino Curtain Automation sy ...
Read more

›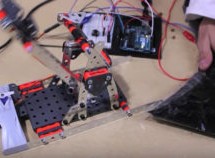 Use an Arduino and a servo to shoot food to your cat! (Also works with other animals). Check out the video below to see how this Arduino Servo Catapult works. While maybe not the most practical application, this project will teach you the basics of servo motors and analog inputs, which can be implemented into more practical projects, like these: Give Your Camera Motion Tracking With Arduino Make a Line Foll ...
Read more

›