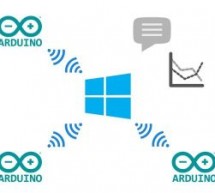 This is an alarm system based on the MKR1000 and a raspberry pi 2 or 3. The system will detect different alarms and notify you if necessary. Things used in this project Hardware components Arduino MKR1000 × 1 Raspberry Pi 2 Model B × 1 Software apps and online services Microsoft Windows 10 IoT Core Microsoft Azure Story This project is a modular alarm system. It uses an arduino MKR1000 in every unit, which ...
Read more

›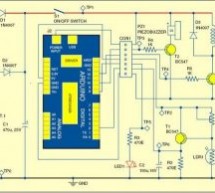 Shadow alarms are usually used for protection against theft. A shadow alarm is a device that sounds an alarm when a shadow falls on it. Described here is a simple circuit of an Arduino-based shadow alarm. This compact shadow alarm unit is capable of sensing a moving shadow in a restricted area, and can be easily installed on a wall, window or door to protect your valuables from theft. Constant lighting is r ...
Read more

›
The objective of our project was to create an alarm system that could detect an intruder using an IR motion sensor. We used a keypad so the user could enter their password to arm and disarm the system. [gallery columns="2" size="medium" ids="31154,31155"] We also included an LCD so that users would be informed which state the alarm system was currently in as well as giving the user a response when entering ...
Read more

›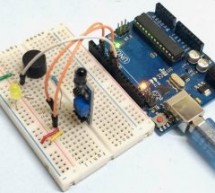 In this article we interface Flame Sensor with Arduino and learn all the steps to build Fire Alarm System by using Arduino and flame sensor. Flame sensor module has photodiode to detect the light and op-amp to control the sensitivity. It is used to detect fire and provide HIGH signal upon the detection. Arduino reads the signal and provides alert by turning on buzzer and LED. Flame sensor used here is an IR ...
Read more

›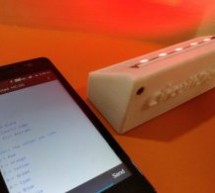 Smart Phone Controlled Arduino Mood Light with Alarm I recently purchased the Neo Pixel LED strip and was quite impressed by the way it works. The tiny LED's have an inbuilt driver IC which helps us to control each LED individually and can produce a wide spectrum of colors. Being a garish person who is obsessed with colours I really loved watching these tiny LED's changing colors so I decided to build somet ...
Read more

›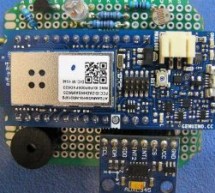 Cost and availability of retirement villages cause aging people to stay in their own homes. This system monitors their daily events. Story About this project The aging population of the world presents enormous financial challenges. There are not enough retirement facilities to cater the needs of the elderly and costs are high. The tendency is that elderly people prefer staying in their own homes for longer. ...
Read more

›
Hello everyone, In this instructable, we will be building a laser guided tripwire alarm system using a development board. Step 1: Parts Components used in this project: Development board - SainSmart Leonardo R3 Enclosure - Junction Box Trip wire - Red Dot Laser Diode Alarm - Buzzer Sensor - Photoresistor Power supply - 9v battery Wire - Male to Female Breadboard Jumper cable Resistor - 10k I used an improvi ...
Read more

›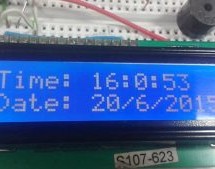 This Arduino based Real time clock is a digital clock to display real time using a RTC IC DS1307 which works on I2C protocol. Real time clock means it runs even after power failure. When power is reconnected, it displays the real time irespective to the time and duration it was in off state. In this project we have used a 16x2 LCD module to display the time in - (hour, minute, seconds, date, month and year) ...
Read more

›
Security has always been a major concern for all of us and there are many Hi tech and IoT based security and surveillance system are available in the market. Intruder or Burglar Alarm is one of the classic and popular project among the Electronics students and hobbyists. We have also built many Burglar Alarms based on various technologies: Laser Security Alarm Circuit IR Based Security Alarm Burglar Alarm u ...
Read more

›
Have you ever wanted to build a project that had could detect the presence of a person in a room? If so, then you can do this very easily using the PIR (Passive Infra Red) Motion sensor. This Arduino motion sensor can detect the presence of a person in a room. Therefore, you can build projects such as burglar alarms and automated appliances. Attach this motion sensor along with an Arduino and place it in yo ...
Read more

›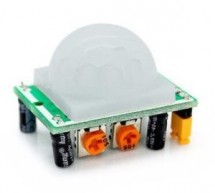 I have done several designs of digital clocks for Arduino using LEDs and LCD displays, but this one is more special because I added other features like alarm and motion sensor (PIR). Main features PIR (Presence Infrared Sensor) RTC (real-time clock) Alarm Temperature Humidity Water dew point Encoder to set the time and alarm Permanent memory for time and alarm data even when the power supply is off Main fun ...
Read more

›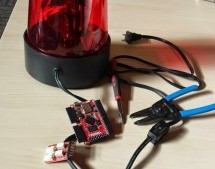 If your website goes down, you want to be the first to know. Make it obvious when there's a problem by hooking up a big alarm light to a Tessel, which will ping your website every few seconds to check for trouble. Continuously off: all is well Continuously on: website being monitored is down Two-second bursts (on or off): system error; monitoring isn't working (reset the Tessel) For more detail: Webs ...
Read more

›