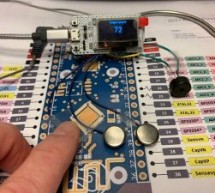 https://youtu.be/72ekCautaIQ Still on the journey to complete an "upcoming project", "ESP32 NTP Temperature Probe Cooking Thermometer With Steinhart-Hart Correction and Temperature Alarm" is an Instructable showing how I add an NTP temperature probe, piezo buzzer and software to my capacitive touch Instructable "ESP32 Capacitive Touch Input Using "Metallic Hole Plugs" for Buttons" to create a simple but acc ...
Read more

›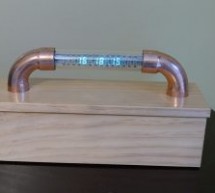 IV-27M Alarm Clock Project date: March 2019 – May 2019 Overview After the successful completion of the XIV Nixie Clock which was Direct/Static Driven, I was keen to start work on a new clock which was based on the Multiplexing(Dynamic) or "MUX" principle of operation, known also as "Muxing". The new clock would be based on the USSR manufactured IV-27V VFD, 13 element, 7 segment tube. This tube requires a 24 ...
Read more

›
Rk Clean Air is a gas responded device that is capable of monitoring gas leakage, smoke, and carbon monoxide leakage in the home. According to the National Fire Protection Association, "Three of every five home fire deaths resulted from fires in homes with no smoke alarms (38%) or no working smoke alarms (21%) and the death rate per 100 reported home fires was more than twice as high in homes that ...
Read more

›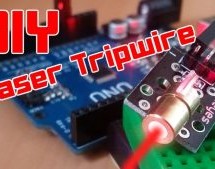 https://youtu.be/X18CfOKtyTQ In this tutorial I will be teaching you how you can build your own Laser Tripwire Security System at home! You will need the following components and materials: LED lightLaser ModuleLaser Sensor ModuleSpeaker or Piezo Buzzer2 Small Breadboards with sticky tape on the backArduinoBreadboard wiresUSB Cable (to program the Arduino) This project is very simple to build since we won't ...
Read more

›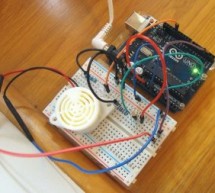 Most technology Instructables are fun to construct, and often easy to build. This is one that shares those features, but also solves a practical problem we had. To prevent fading of furniture, carpet, and the wood flooring in our foyer, my spouse and I installed one-way blackout shades. However, after installation and use, a problem arose. The air in the foyer began to have a slightly "musty" odor as no sun ...
Read more

›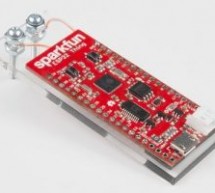 Over the Christmas break, my parents were out of town to celebrate the holidays. When they came back, they saw something every homeowner fears – a flooded basement. In a basement, there are pipes that collect water from around the foundation and bring it into the sump pit, which pumps it out away from the house. When the sump pump fails, water has no way to leave the basement and it floods. I recently bough ...
Read more

›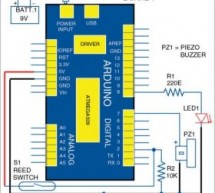 This Arduino based visitor alarm is useful for offices, clinics and shops. It alerts you to the entry of a visitor by producing a beep sound every time the door is opened. The alarm automatically switches off after a few seconds. Circuit and working Circuit diagram of the Arduino based visitor alarm is shown below. It is built around an Arduino Uno board (Board1), a reed switch (S1) and a piezo buzzer (PZ1) ...
Read more

›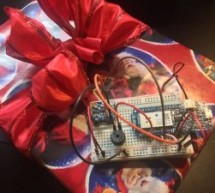 See when your kids move their presents! Detector sets off an audio alarm and sends an alert directly to your phone! Things used in this project Hardware components Arduino MKR1000 × 1 Solderless Breadboard Half Size × 1 Jumper wires (generic) × 1 Adafruit Piezo × 1 Adafruit Lipo Battery 1200mAh × 1 Software apps and online services Arduino Web Editor Ubidots Hand tools and fabrication machines Soldering iro ...
Read more

›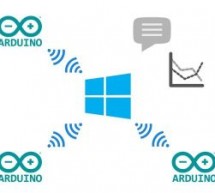 This is an alarm system based on the MKR1000 and a raspberry pi 2 or 3. The system will detect different alarms and notify you if necessary. Things used in this project Hardware components Arduino MKR1000 × 1 Raspberry Pi 2 Model B × 1 Software apps and online services Microsoft Windows 10 IoT Core Microsoft Azure Story This project is a modular alarm system. It uses an arduino MKR1000 in every unit, which ...
Read more

›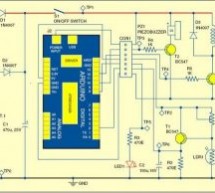 Shadow alarms are usually used for protection against theft. A shadow alarm is a device that sounds an alarm when a shadow falls on it. Described here is a simple circuit of an Arduino-based shadow alarm. This compact shadow alarm unit is capable of sensing a moving shadow in a restricted area, and can be easily installed on a wall, window or door to protect your valuables from theft. Constant lighting is r ...
Read more

›
The objective of our project was to create an alarm system that could detect an intruder using an IR motion sensor. We used a keypad so the user could enter their password to arm and disarm the system. [gallery columns="2" size="medium" ids="31154,31155"] We also included an LCD so that users would be informed which state the alarm system was currently in as well as giving the user a response when entering ...
Read more

›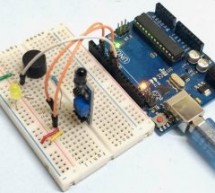 In this article we interface Flame Sensor with Arduino and learn all the steps to build Fire Alarm System by using Arduino and flame sensor. Flame sensor module has photodiode to detect the light and op-amp to control the sensitivity. It is used to detect fire and provide HIGH signal upon the detection. Arduino reads the signal and provides alert by turning on buzzer and LED. Flame sensor used here is an IR ...
Read more

›