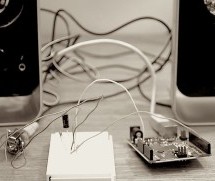 Multiple synthesizer projects have been done for the Arduino, but few have been able to utilize the full power of the Arduino processor. DZL from GeekPhysical wrote a 4 voice wavetable synthesizer that is one of the more advanced software based synths for the Arduino.  It has wavetables included (sine, saw, square and triangle) and envelopes to create beats. This instructable will show you how to make a sim ...
Read more

›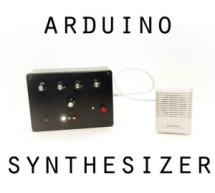 The Arduino is able to output sound through a library that has been developed called the Tone Library. By creating an interface and a program that can call certain values to be output to an audio out, the Arduino Synthesizer is a robust tool for making a rudimentary noise machine. It uses granular synthesis techniques to generate a distinctive sound that can be a whole lot of fun for musicians, artists, tin ...
Read more

›
This is my first build using an arduino microcontroller. I wanted to create a simple tone output device along the lines of the 555-basedatari punk console, but using solely the mcu as the tone generator. Unfortunately, that was just too simple a task with a microcontroller to play with--it was done in about five minutes and my mind was already forging ahead with a bunch of stupid ideas. Since coding the ard ...
Read more

›
I was inspired by Frits Lyneborg's Yellow Drum Machine.  Watching the videos, it has such personality!  I have also been thinking recently about sound and robotics.  I did some research looking for a version of the robot that used the Arduino as a brain, but couldn't find one that seemed so responsive and alive as Frits' version. I have attached the Arduino code for the robot.  You will need to create a fol ...
Read more

›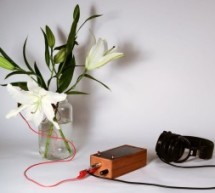 This project is a part of experiments done while doing an artist in residence at Instructables. You can see the other projects here. Making a plant sing has been a trick since the Theremin was invented. Here I am going to teach you how to do this with and arduino board, a gameduino shield and a the touch shield from my previous instructable. A short introduction to capacitance If two objects are conductive ...
Read more

›
Wrap Beats is an instrument that lets you string together notes in order to create different melodies and visual patterns. I constructed it using the Capacitive sensing library for Arduino and combining that with the music abilities of processing to create a dynamic instrument that can change sounds as you play it. The circular design of the object as well as the notes is completely a personal choice you co ...
Read more

›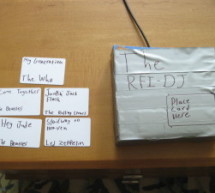 The RFI-DJ is a USB device for playing MP3 files from your computer. You have a set of RFID cards, each one with a song name written on it. You choose a card and place it on the RFI-DJ, and your computer will play that song. Its magic! Actually, it's not magic. It uses an Arduino and an ID-12 RFID scanner, and a python script running on your computer. The device is really fun to use, and it makes a great af ...
Read more

›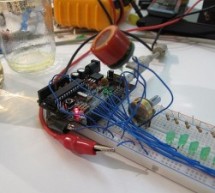 During the First Meeting of Electronic Arts in Florianópolis, we built a Breathalyzer using the Alcohol Gas Sensor MQ-3 and a Arduino Board to use in the last day of the meeting, in which we gave a party. You can see a quick video two posts below. Last days I received many emails asking for the code or how to make one, so I decided to build the sensor again, take pictures/videos and make a tutorial showing ...
Read more

›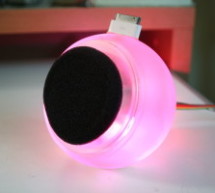 Using an Apple Pro speaker, I made a flashing RGB LED iPod dock for about $35. I recommend reading the entire 'ible before starting. Also, note that the volume is control from the iPod. It consumes minimal power in shutdown mode, and is controlled by a Teensy. This took me ~3 days to build, and you should know how to solder pretty well before doing this project. The enclosure looks amazing when lit, it is r ...
Read more

›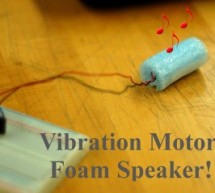 Concept: Very simple, using an arduino and the play melody basic program, create a music playing speaker out of a vibration motor and a piece of flexible foam. Instead of pulsing signal to a speaker, signal is pulsed to a motor varying how fast it can spin and when it spins. Science behind it (this might not be super correct but it is my basic understanding of how it works): As the motor vibrates (uses an i ...
Read more

›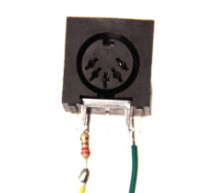 This instructable will show you how to use an Arduino to send and receive a variety of MIDI messages so you can start building your own MIDI controllers and instruments.  First I'll talk a little bit about MIDI protocol, if you're just looking for sample code skip ahead to steps 5-9. If you know absolutely nothing about MIDI note, velocity, and pitchbend or are confused about what MIDI does and why you woul ...
Read more

›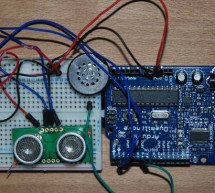 Theremins are cool. Fact. You may also have heard of them as either aetherphone/ etherophone or termenvox/ thereminvox. Essentially its an electronic music instrument that plays a certain note depending on the position of your hand and its distance from an antenna. Building a very basic one with Arduino is easy – easier than my basic Arduino drum machine. Very easy. Basically we can replicate one by buildin ...
Read more

›