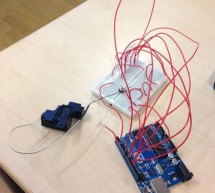 To make your Arduino to play a melody you need thes accessories. One 5 ohm speaker One Arduino uno board One Push buttom One 10 kohm resistor 8 leds And a lot of core wires Step 1: Connect the arduino and make the speaker play This is how i connected the arduino to the white connection plate. With these picture should help you get an ide of how to connect the speaker to the arduino plate and make it play th ...
Read more

›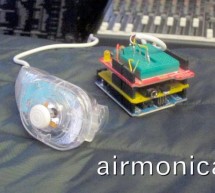 improvise + harmonize + customize The airmonica is a easy-to-learn tweakable musical instrument that you can use to perform harmonic musical ditties by accompanying a tri-tone arpeggiator. There are endless opportunities to expand the airmonica in any way that will make it your your own custom instrument. The airmonica consists of three parts: 1. a wii compatible nunchuck as the instrument interface 2. an a ...
Read more

›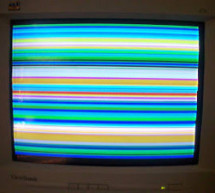 This post is a guide for people that are interested in my previous posts about dual monitor VGA hacking (see 1, 2 and 3). You will need: • A laptop or a computer with a VGA output • A breadboard (optional) and some wires or a strip board for soldering • Wire and breadboard jumpers (optional) • 2 female VGA connectors • 1 male VGA connector • up to 3 lots of 15x1 or 15x2 pin headers (optional) • An Arduino, ...
Read more

›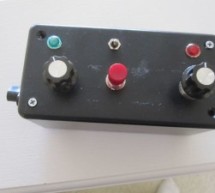 The Luna Mod Looper, basically lets you record a sequence using a potentiometer to control the pitch of the note, and then play it back and add affects. Ever since I saw videos of the Luna Mod being played, I wanted to build my own. However, the project required a picaxe microcontroller, which I have none of, and have no experience with. Fortunately, after a few web searches I came across some code for a Lu ...
Read more

›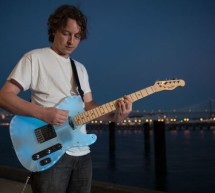 In the kingdom of rock and roll it is important to set oneself apart. With millions of people in this world who can play the guitar, simply playing well is just not going to cut it. You need something extra to rise up as a rock god. Consider this guitar the mystical glowing ax bestowed upon you by the Rock Goddess of Bangs; The fabled ax that will lay waste to nonbelievers and shred through the aether with ...
Read more

›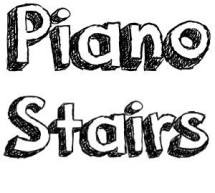 Who doesn't love music? These Piano Stairs are an interactive, relatively portable, musical installation that can be applied to basically any stairwell. I built them for HackPrinceton and won 2nd place in the hardware track. I've had requests to share my code and diagrams, so I decided to make an Instructable! These piano stairs use a light-based "tripwire" for each stair. The light sources should be on one ...
Read more

›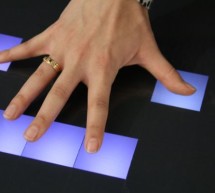 This project is an Arduino-powered infrared touchscreen / coffee-table interface that I've been using to control various music and graphics applications on my computer. This is an old project that I've recently had time to go back and document/fix up; this project is a little more special to me than most because it was my first Arduino/electronics project, and while I was doing research for it I ended up on ...
Read more

›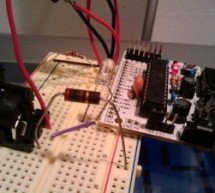 A friend of mine wanted to control Cubase, his audio recording software, with a push button so that he could stop and start recordings remotely without having to go over to the computer and type on the keyboard. You may be able to do this in other recording software, we just happen to use Cubase. Step 1: What you need Normally open push buttons (one for every action you want to perform like these) 10K-Ohm r ...
Read more

›
Have you ever struggled with audio settings in control panel in middle of a VoIP call? Or, wondered if the other guy can hear you properly? I have. My work requires great deal of remote conference calls using PC. The first thing I wonder always when starting is if my audio settings -- mic volume, input selection, mute/unmute, speaker volume -- are in order. Typically, they are not and it takes a while to fi ...
Read more

›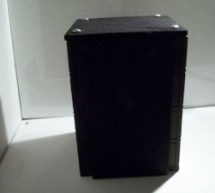 This is a PIR motion sensor device that works with the arduino uno. In order to make it covert enough to be placed in multiple settings and portable enough to fit most places, I decided to make the case for it appear as a speaker. The inspiration for this project: My cat is a jerk. One of his favorite things to do is to alarm me that he is hungry every morning at 4am by sitting on my dresser and knocking ra ...
Read more

›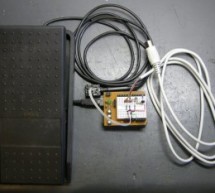 I'm playing keyboards this fall in another rock concert to benefit the high school robotics team, and for some of the tunes I need to be able to fade an organ in and out over a period of a measure or two. My keyboards are velocity-sensitive, so if you hit the keys harder they play louder (like a piano); and they have aftertouch, so if you press down extra-hard on the keys you can get special effects. But th ...
Read more

›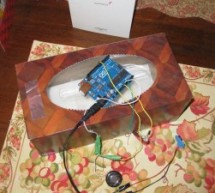 This simple device simple plays a small tune at a random interval, between 5 and 30 seconds when the lights in a room go off. It can be cleverly disguised inside a tissue box, or inside or under any number of household objects. This is a vary simple project (my first audio project) and requires vary few materials, most of which can be easily scavenged. If you are just starting with arduino or audio electron ...
Read more

›