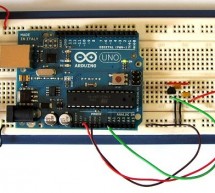 The Arduino reads temperature from a MCP9700 temperature sensor IC and displays the temperature in the Arduino IDE serial monitor window. Also see the Arduino LCD thermometer tutorial (tutorial 14). Prerequisites Complete Tutorial 9: Using the Arduino Serial Port before attempting this tutorial. Components Besides an Arduino Uno board, USB cable, wire links and a breadboard, you will need: QTY PART DESIGNAT ...
Read more

›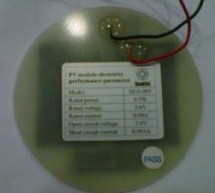 *NOTE* THIS PROJECT IS DONE BY A GROUP OF STUDENTS FROM SINGAPORE POLYTECHNIC. Telemetry - Solar Cells Our project is using Arduino with the ZigBee to transmit and receive data from the solar cell. Data will be shown in the LCD and the software called "X-CTU". Components used: 1 Arduino Uno 1 ZigBee Shield (Transmitter) 1 ZigBee (Receiver) 1 LCD Monitor 1 Solar Cell 1Resistor (Value may change) Instructions ...
Read more

›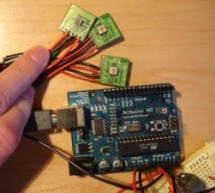 Background and motivation This project was motivated by two things: my almost complete inability to get out of bed in the morning, and my fondness for recording data from routine activities and making graphs with that data. My main problem with waking up in the morning is that feeling of grogginess along with an intense desire to sleep more. However, I've noticed that sleeping without an alarm clock, and ju ...
Read more

›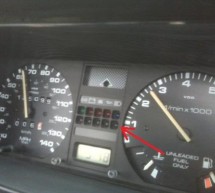 I have a late 80's VW and the gauge cluster has 5 dummy LED locations underneath the other warning lights.  Well I was tired of the m not doing anything, so I decided to do something about it.  I came up with the idea to put a lateral gravitational force mater (G Meter)  in there place Step 1: Gather up the needed supplies If you wish to use your Arduino: 1- Arduino 5- RedGrenBlue LEDs (Mine are common anod ...
Read more

›
This was created to be some eye-candy for my kitchen. I wanted something unique for a special blank space on my wall, and adding movement, blinky lights and interesting mechanical "guts" made it even better. Ultimately, this project ended up requiring the following range of skills: 1. Basic mechanical skills 2. Light metalworking and fabrication 3. Graphic design – for the new dial face 4. Circuit design 5. ...
Read more

›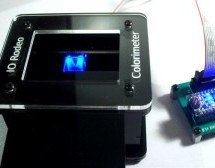 This instructable is a step-by-step assembly guide for the educational colorimeter kit we launched in April 2012 on Kickstarter. Assembly takes from 20-40 minutes. Once assembled the colorimeter can be used in a wide variety of science experiments to measure the absorbance and concentration of a colored solution. The colorimeter kit is an open source hardware project: KiCad files for the electronics, enclos ...
Read more

›

This server room environmental monitoring system is a low cost high performance device with the same onboard features as commercial devices costing hundreds of dollars more. In addition to a low cost platform we will provide low cost sensors for many important devices to insure your equipment stays safe and sound. Full instructions are available at sproutboard.com as well as several kits to create some very ...
Read more

›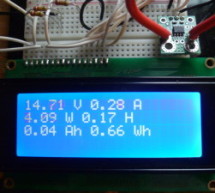 Major corrections and additions made 9/9/2014 For my off-grid Ham Radio and Solar projects, I needed a way to measure volts, amps, watts, amp hours and watt hours. There's a couple of commercial products that can do this, but not with the flexibility I wanted. I designed a Arduino micro-controller based solution that is very extensible. Right now it monitors the above values of attached gear, and I'm thinki ...
Read more

›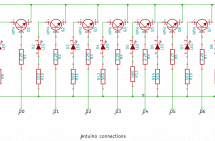 This Arduino project is a simple light meter using a photo-transistor. An LDR would be more appropriate but the photo-transistor is what I has spare at the time. On the other hand the photo-transistor is sensitive to infrared, so its handy for testing remote controls. The project consists of 10 red LEDs driven by 10 BC547 transistors although any general purpose transistor will do. The base of each transist ...
Read more

›
This sketch shows you how to read the values from the accelerometer. To see it in action, open the Arduino serial monitor on your computer and tilt the board. You'll see the accelerometer values for each axis change as you tilt the board. Circuit Only your Arduino Esplora is needed for this example. Connect the Esplora to your computer with a USB cable and open the Arduino's Serial Monitor. Accelerometer to ...
Read more

›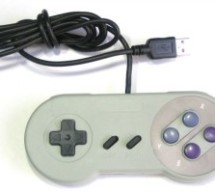 Make a game pad with an accelerometer inside! This project tutorial will show you how you can convert a console game pad into a USB keyboard mouse for playing games on your PC. The USB game pad can be used with nearly any software, such as a MAME emulator, game, simulation software, or for custom user interfaces. We'll start by turning the buttons of the game pad into keyboard buttons, so that pressing 'up' ...
Read more

›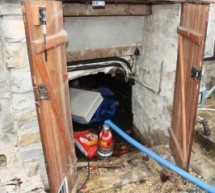 After a bad water damage (our cellar basically filled up whilst we were away for several days), I decided to monitor our water usage for anomalies. Enters Arduino... The idea of this project is to use an arduino to count every drop of water that goes through the water company meter. Said arduino needs to be connected to my LAN so that I can query it on a regular basis, it also needs to be aware of (real) ti ...
Read more

›