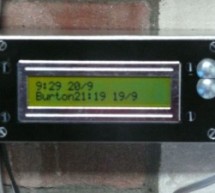 I've made an iButton garagedoor opener and logger. On a Dutch (kind of) eBay (www.marktplaats.nl) I found some iButtons and readers very cheap. I had no idea what to do with them, but I bought them anyway. My garage opens with a push on a button, so it must be possible to get that working with the iButton. I also found some really cheap (0,50 euro) displays, so it would be nice if I also can make a screen t ...
Read more

›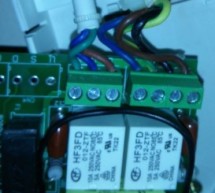 Hello my name is Chipsy, I'm French, reading instructables since at least 2 years, it is the first entry i make on this website. Why i made this project : I have a small homecinema system in my living room, with a projector and a commercial motorized projector screen. I have a big mirror on the left wall, it makes the room brigther, but when watching a movie you want a dark room, and we could see reflection ...
Read more

›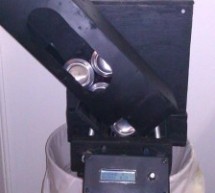 I have always wanted to do an instructable, but I never had a somewhat original idea that hasn't been done a million times, or something that had no means of building. I have some friends who recycle aluminum for money and after seeing the large bags of an unknown amount and weight of uncrushed cans, I decided to make a machine that would crush the cans, count the cans, and tell the weight of the number of ...
Read more

›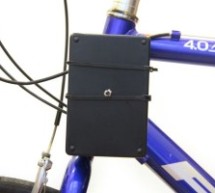 Magnetoception is the ability of some animals to detect magnetic fields as a means of orienting themselves.  Although humans do not seem to posses the same biological mechanisms that allow other animals to sense magnetic fields, there are still many ways that we can improve our sense of spatial orientation. This project is an attachment to your bicycle that beeps to let you know that you are moving in the d ...
Read more

›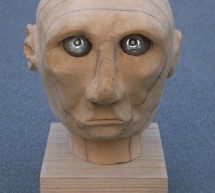 This head is a reading lamp which can be adjusted for direction of lighting, and dimmed as required. This Instructable combines Arduino programming, some simple electronics, carving with hand and power tools, mechanical control and a bit of woodwork. Apart from the Arduino and a few components it is mostly made from reclaimed materials. I am rather pleased with it. What's in this instructable I have include ...
Read more

›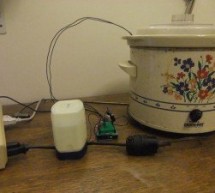 A homemade thermostat attachment for a crock pot (or other electric heating device). It can be used to precisely control the temperature of the crock pot for things like yogurt fermentation. Why Making yogurt is fun. It is also way cheaper than buying it. You can make yogurt on the stove or in an oven, however it is fairly temperature-sensitive. I am lazy. I don't like waiting around for the milk to sterili ...
Read more

›
Big thanks to the fine people at Hack-A-Day for sharing this with the world! if you'd like to donate to the project: https://www.suprmasv.com/projects/167/blu-board This project has been in the works for along time, three months if I reckon Correctly, but anyways, this device will allow you to control devices in your home, whether it be your homes thermostat or your lights it all can now be done over blue t ...
Read more

›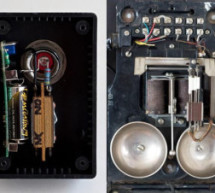 Bryan Zimmer emailed us this fantastic retro-themed DIY hack, a most timely submission as we just revisited the noir art deco-science fiction classic Dark City and we think this would have perfectly fit in the world (or in Adama's quarters on BSG). Bryan gives step-by-step instructions of how he converted a 1940's Swedish-made Ericsson bakelite original into a wireless doorbell... This project combines a ba ...
Read more

›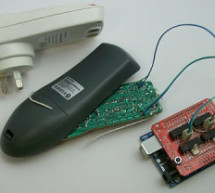 One of the basic tasks in many home automation systems is controlling power to appliances. They could be lights, or a heater, or an exhaust fan, or just about anything else that runs on mains power. The problem of course is that it's dangerous to mess with mains-level power directly and you may even be in breach of your local building code if you don't have the necessary qualifications. This project uses a ...
Read more

›
These days I was reading an interesting post on how to make yogurt "by the gallon" (http://www.instructables.com/id/Yogurt-By-The-Gallon/). One thing needed was to maintain a rather constant temperature of 43ºC (110°F), so the bacteria can grow properly. Though you can buy commercial yogurt makers, they aren't big enough for a gallon of yogurt. Besides, it's cheaper (and way more fun) to build one yourself. ...
Read more

›
We have taken this project down, due to vendor's request. Please wait till we get approval again... ...
Read more

›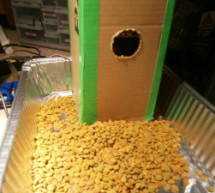 If you are a pet owner, going on vacation can be stressful. Usually, you need a friend or neighbor to come over every day and feed your pets. However, by enslaving robots you can keep your pet happy and enjoy a stress-free holiday. To save money and learn something new, I decided to make my pet feeder out of recycled materials like cardboard and glue sticks. Cardboard is great for rapid prototyping. I have ...
Read more

›