Big thanks to the fine people at Hack-A-Day for sharing this with the world! if you'd like to donate to the project: https://www.suprmasv.com/projects/167/blu-board This project has been in the works for along time, three months if I reckon Correctly, but anyways, this device will allow you to control devices in your home, whether it be your homes thermostat or your lights it all can now be done over blue t ...
Read more

›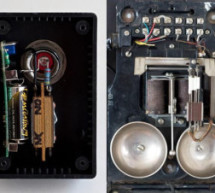 Bryan Zimmer emailed us this fantastic retro-themed DIY hack, a most timely submission as we just revisited the noir art deco-science fiction classic Dark City and we think this would have perfectly fit in the world (or in Adama's quarters on BSG). Bryan gives step-by-step instructions of how he converted a 1940's Swedish-made Ericsson bakelite original into a wireless doorbell... This project combines a ba ...
Read more

›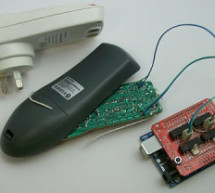 One of the basic tasks in many home automation systems is controlling power to appliances. They could be lights, or a heater, or an exhaust fan, or just about anything else that runs on mains power. The problem of course is that it's dangerous to mess with mains-level power directly and you may even be in breach of your local building code if you don't have the necessary qualifications. This project uses a ...
Read more

›
These days I was reading an interesting post on how to make yogurt "by the gallon" (http://www.instructables.com/id/Yogurt-By-The-Gallon/). One thing needed was to maintain a rather constant temperature of 43ºC (110°F), so the bacteria can grow properly. Though you can buy commercial yogurt makers, they aren't big enough for a gallon of yogurt. Besides, it's cheaper (and way more fun) to build one yourself. ...
Read more

›
We have taken this project down, due to vendor's request. Please wait till we get approval again... ...
Read more

›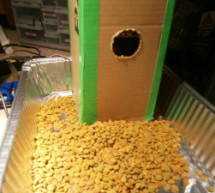 If you are a pet owner, going on vacation can be stressful. Usually, you need a friend or neighbor to come over every day and feed your pets. However, by enslaving robots you can keep your pet happy and enjoy a stress-free holiday. To save money and learn something new, I decided to make my pet feeder out of recycled materials like cardboard and glue sticks. Cardboard is great for rapid prototyping. I have ...
Read more

›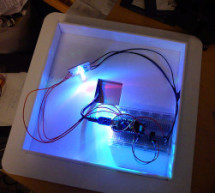 So, I have always wanted a nice lamp by the side of my bed, Something simple with out any buttons. Of course this would mean it had to be wireless.I also wanted to use it from my bed but not getting out of my bed to turn it off. So it had to be remote controlled, So I picked up a arduino nano and a IR sensor to help me with the goal. I have access to my schools laser cutter for this to help me with the mate ...
Read more

›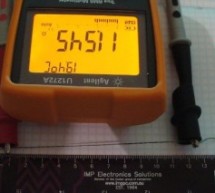 Time for another instalment in my irregular series of irregular clock projects. In contrast with the minimalism of Clock Two, in this article we describe how to build a different type of clock – using the "lilypad" style of Arduino-compatible board and components designed for use in e-textiles and wearable electronics. As the LilyPad system is new territory for us, the results have been somewhat agricultura ...
Read more

›
Last March, Alexandra Deschamps-Sonsino registered a new limited company in London, and booked a booth at CES, the consumer electronics trade show, taking place 10 months later. She had no team, and only a dated prototype product that she had designed back in 2005. "I thought what's the biggest kick in the ass that I can possibly give myself? And that's paying £8,000 for a booth in Las Vegas." The product, ...
Read more

›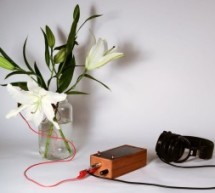 This project is a part of experiments done while doing an artist in residence at Instructables. You can see the other projects here. Making a plant sing has been a trick since the Theremin was invented. Here I am going to teach you how to do this with and arduino board, a gameduino shield and a the touch shield from my previous instructable. A short introduction to capacitance If two objects are conductive ...
Read more

›
Hi! In this tutorial you will learn to make a mood lamp with arduino. I know that you may have seen a lot of mood lamp projects with arduino, but I wasn't very satisfied with them because they all change the color very abruptly. So, I decided to make a smooth mood lamp and I also made it to turn on only when the room is dark. This project is good for those who are beginners in the arduino's world. Step 1: M ...
Read more

›
This project used the Si470x FM radio receiver and an ardurino to make an over the counter kitchen radio. These parts had been purchased for a different build that unfortunately met a premature end. The concept for this project is simple. Play my favorite news and music radio stations while having a form factor that does not take up space on the kitchen counter. I have a small push button that toggles betwe ...
Read more

›