We use them every day, but has no one got bored of pressing buttons on a stick, it's far too much effort pressing buttons! Surely there are better ways to control a device? After doing some work with my Nikon camera using IR to control it, I wanted to do the same with other devices. Check out the video at the bottom of this post… However, unlike the Nikon remote, my Samsung TV remote has many many buttons s ...
Read more

›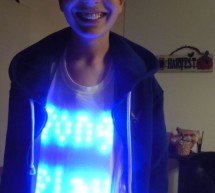 This is my Halloween costume for the year 2013. It's been in the works for about a year and has taken quite a few man hours to create. The screen is 14 by 15 pixels, so, pretty low resolution but it can still do some fun things. It is physically flexible in all directions, although it cannot be folded without damage. It has a controller consisting of a single button and slide pot, connected to a pro mega vi ...
Read more

›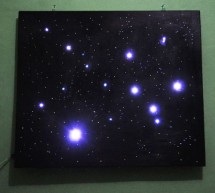 I love LED and stars, and after saw another instructables about star constellation and some mood lighting that was very inspired and I decided I wanted to take that idea and want to create some mood lighting with some skies component such as stars, and cloud, for the bonus there will be some effect for rain and thunder. I'm so excited about this project because this is for my own bedroom decoration. Okay le ...
Read more

›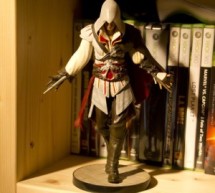 I've bought recently some cheap dual axis magnetic sensors at SureElectronics (http://www.sureelectronics.net/goods.php?id=944), I've tried first to use them as straight compass. Annoying problem : it's impossible to accurately compensate the tilt of the sensor without using a gyro sensor. On the other end, if you stay on the same horizontal plan, the measures are pretty accurate even if you consider their ...
Read more

›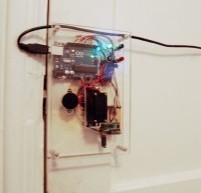 The key to my apartment never worked quite right because it is a copy of a copy of a copy. I am fairly certain that the dead bolt is original to the building and the property manager seems to have lost the original key years ago. As a result unlocking the door was always a pain. Changing the lock wasn't an option, but eliminating the need to use a key was. Parts: Arduino Uno RF transmitter and receiver Serv ...
Read more

›
Arduino Powered Micro Aquaponic System with Pi Camera and Twitter Feed We are creating an automated aquaponic system with mobile updates via Twitter. Sensors and motors will be controlled from an Arduino while the entire system, including mobile updates, will be orchestrated by a Raspberry Pi. Tweets include pictures, sensor data, and system-critical updates. Original system schematics have changed a little ...
Read more

›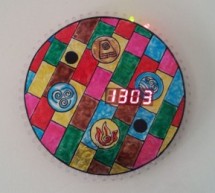 This is my second instructable. I just had a mood of making a digital watch. But wanted to make it a learning process. I already had a sanguino i could have easily used that Atmega644 chip. it would have been more than enough.  But i wanted to try burning a Arduino bootloader and see if i could make it work. Well i did. I used a Atmega168 for this project. I used 4 seven segment displays to display time in ...
Read more

›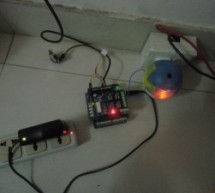 Hi, everyone, i would like to introduce how i remake my mosquito killer here. With this remaking, my mosquito killer become "Smart", and really facilitate my life. I rented a room in very remote place to save my money, in the summer, the biggest  trouble I come across, is the mosquito.These annoying mosquitoes always woke me up in the middle of the night and bite me scarred. So, I bought an electric mosquit ...
Read more

›
Recently a family member had his furnace fail while he was away from his house for a long period of time in the winter. His pipes burst and caused quite the mess. This project describes a temperature sensor that broadcasts the temperature in his house to the pachube data logging website. This allows him to check on his house from anywhere he has internet access. What is it? This project includes a temperatu ...
Read more

›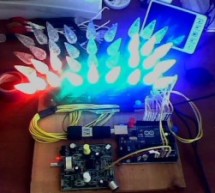 The basic idea was to create color organ / spectrum analyzer on arduino board, trying to minimize quantity of external components, like analog filters, LED display drivers, etc. Spend a lot of time in search on internet I was able to find only two ! project ,  which implemented FFT in order to solve a problem. One of them is: http://elm-chan.org/works/akilcd/report_e.html in a few days it will celebrate 6-t ...
Read more

›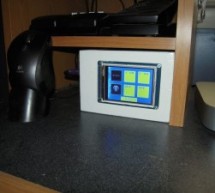 Hey everyone, I finally finished my touch panel for my bedroom wall and am here to show you how i made it. Unfortunately its not installed in my wall yet as I might be moving and don't want to make anymore holes in my walls, but its coming with me and has already proven itself very useful in the state it is in. Overview - Infrared control of TV * Power Toggle * Volume Control * Mute * Input - RF controlled ...
Read more

›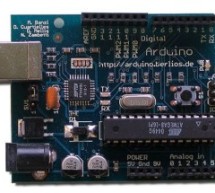 This is a relatively simple controller for controlling equipment in your home. At the moment I control my central heating, security and lighting. By sending commands from my home computer. My homeeasy central heating controller hack. http://www.instructables.com/id/BampQ_homeeasy_home_automation_central_heating_c/ I am also able to login remotely from the internet to control the equipment at home connected ...
Read more

›