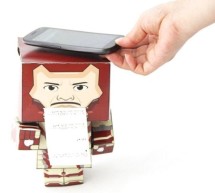 Paper Man is a machine comprised of Arduino, NFC Shield, thermal printer and a papercraft shell—Iron Man. Thanks to the NFC Shield, you can directly sent messages from your mobile to the paper man, and the paper man will spit it out by printing with the thermal printer. The following video shows you the details of how Paper Man works. Step 1: Preparation [box color="#985D00" bg="#FFF8CB" font="verdana" font ...
Read more

›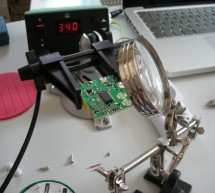 Being able to control everything from your pocket has long been a dream shared by many. Previously we've had universal remotes that can both control our TVs and radios, then we had wireless wall sockets. Both great things, but how likely is it that you're going to be carrying around those remotes with you everywhere you go? These days almost everyone has a smartphone in their pocket, so why not use that? So ...
Read more

›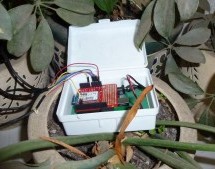 Hello guys, i make this instructable for the people that  liked the electronics and the botanic, with this you have the data about  the temperatura and the humidity of your orchard and register this in a data base MySQL. For this proyect you need some knowledge of programing in PHP and MySQL, we will make three archive .php, but this I'll explain in the following steps. Step 1: You need this For this projec ...
Read more

›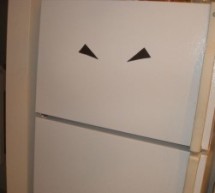 I have a problem, I'm trying to lose weight but I love snacking late at night. And no one knows that I even do it. That being one of my biggest hurdles, I figured why not include all my social media friends and followers in helping me. Whether they know it or not. So I decided to hook up my fridge to the internet, with an arduino and wishield and have it post to facebook and twitter whenever I try and get m ...
Read more

›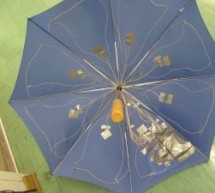 Once upon a time, 2 girls greatly enjoyed walking in the rain with umbrellas. They decided the enjoyment of this experience could be maximized by building their own pressure-activated web of LEDs to install under their umbrella. Thus, with the help of an Arduino, some 4051 multiplexers, a lot of wire and a lot of solder, they set off on their path to success. Step 1: Materials List Just based on size, we de ...
Read more

›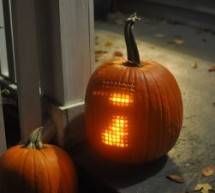 Who wants grinning faces and candles when you can have an interactive pumpkin this Halloween? Play your favorite block-stacking game on an 8x16 grid carved into the face of the gourd, lit by LEDs and using the stem as a controller. This is a moderately advanced project and requires experience soldering and programming in the Arduino environment. You'll be working with organic matter and all its inherent qui ...
Read more

›
So have you heard of sous vide? Well, this Lazy Old Geek (LOG) hasn't or hadn't. http://en.wikipedia.org/wiki/Sous-vide It's French. So it's kind of like boil-in-a-bag only you don't boil it. The equipment can be rather expensive. http://www.sousvidesupreme.com/Shop_Online/SousVide_Supreme_Demi/Department.aspx?DeptID=3&&AdID=245&gclid=CN7PyM6uw7cCFWNp7AodomkA6g I thought that was rather expensiv ...
Read more

›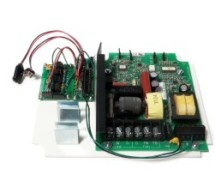 In the spirit of Earth Day, I have created a revolutionary new energy-saving lighting solution that is only ever on when your eyes are open. This is remarkably more efficient than normal lighting that remains on, even when your eyes are shut. Using my device, you get light when you need it, and darkness when you don't. This is not only beneficial to you and your energy bill, but great for mother Earth. This ...
Read more

›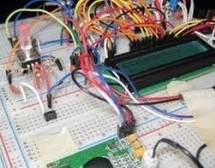 #include <EEPROM.h> #include <Wire.h> #include <SoftwareSerial.h> #include <LiquidCrystal.h> SoftwareSerial voice = SoftwareSerial(15, 16); LiquidCrystal lcd(5, 6, 7, 8, 9, 10); int pulses, A_SIG=0, B_SIG=1, menu=0, datacount, i, buttoncount=0; int count, j, k, m, ready=0, even=0, fail, first_but=0, second_but=0; word Power[100]; word Remote[100]; //word Remote2[100]; word mute_remot ...
Read more

›
The dryer in our house is in an out-of-the-way corner where it's hard to hear the buzzer. When we miss it, the clothes sit in the dryer getting wrinkly, so we start the dryer again, don't hear the buzzer again … it's an endless cycle. After what seemed like the thousandth time, my wife quipped, "I wish the dryer could just tell us when it's done." I had just started playing with Arduino, so I thought a Drye ...
Read more

›
Now I am lucky enough to work at the greatest company in the world as a University of Waterloo, co-op student. It might not even be a company you've heard of yet. They're named Upverter and we are trying to change the way people design, build, share and collaborate on electronics. My job (also the coolest job in the world) is to find interesting problems that either have been or could be solved with electro ...
Read more

›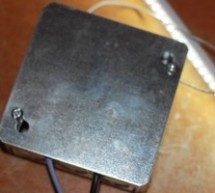 The Problem It is late night, and your cellphone rings. You can't see where it is, you blindly grope around your nightstand, trying in vain to find that illusive switch that will illuminate your side of the bed. You clumsily turn on the lamp, locate your cellphone...and you miss the call. Damn. If only your light was easier to turn on. The solution What if all you had to do to turn on your lamp...was to tou ...
Read more

›