So have you heard of sous vide? Well, this Lazy Old Geek (LOG) hasn't or hadn't. http://en.wikipedia.org/wiki/Sous-vide It's French. So it's kind of like boil-in-a-bag only you don't boil it. The equipment can be rather expensive. http://www.sousvidesupreme.com/Shop_Online/SousVide_Supreme_Demi/Department.aspx?DeptID=3&&AdID=245&gclid=CN7PyM6uw7cCFWNp7AodomkA6g I thought that was rather expensiv ...
Read more

›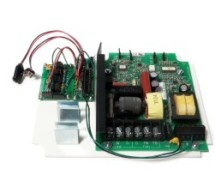 In the spirit of Earth Day, I have created a revolutionary new energy-saving lighting solution that is only ever on when your eyes are open. This is remarkably more efficient than normal lighting that remains on, even when your eyes are shut. Using my device, you get light when you need it, and darkness when you don't. This is not only beneficial to you and your energy bill, but great for mother Earth. This ...
Read more

›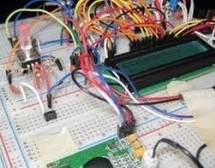 #include <EEPROM.h> #include <Wire.h> #include <SoftwareSerial.h> #include <LiquidCrystal.h> SoftwareSerial voice = SoftwareSerial(15, 16); LiquidCrystal lcd(5, 6, 7, 8, 9, 10); int pulses, A_SIG=0, B_SIG=1, menu=0, datacount, i, buttoncount=0; int count, j, k, m, ready=0, even=0, fail, first_but=0, second_but=0; word Power[100]; word Remote[100]; //word Remote2[100]; word mute_remot ...
Read more

›
The dryer in our house is in an out-of-the-way corner where it's hard to hear the buzzer. When we miss it, the clothes sit in the dryer getting wrinkly, so we start the dryer again, don't hear the buzzer again … it's an endless cycle. After what seemed like the thousandth time, my wife quipped, "I wish the dryer could just tell us when it's done." I had just started playing with Arduino, so I thought a Drye ...
Read more

›
Now I am lucky enough to work at the greatest company in the world as a University of Waterloo, co-op student. It might not even be a company you've heard of yet. They're named Upverter and we are trying to change the way people design, build, share and collaborate on electronics. My job (also the coolest job in the world) is to find interesting problems that either have been or could be solved with electro ...
Read more

›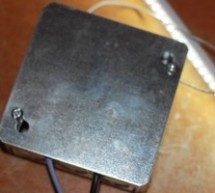 The Problem It is late night, and your cellphone rings. You can't see where it is, you blindly grope around your nightstand, trying in vain to find that illusive switch that will illuminate your side of the bed. You clumsily turn on the lamp, locate your cellphone...and you miss the call. Damn. If only your light was easier to turn on. The solution What if all you had to do to turn on your lamp...was to tou ...
Read more

›
We use them every day, but has no one got bored of pressing buttons on a stick, it's far too much effort pressing buttons! Surely there are better ways to control a device? After doing some work with my Nikon camera using IR to control it, I wanted to do the same with other devices. Check out the video at the bottom of this post… However, unlike the Nikon remote, my Samsung TV remote has many many buttons s ...
Read more

›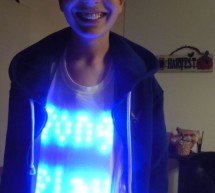 This is my Halloween costume for the year 2013. It's been in the works for about a year and has taken quite a few man hours to create. The screen is 14 by 15 pixels, so, pretty low resolution but it can still do some fun things. It is physically flexible in all directions, although it cannot be folded without damage. It has a controller consisting of a single button and slide pot, connected to a pro mega vi ...
Read more

›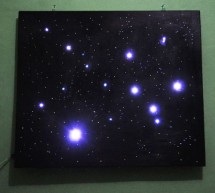 I love LED and stars, and after saw another instructables about star constellation and some mood lighting that was very inspired and I decided I wanted to take that idea and want to create some mood lighting with some skies component such as stars, and cloud, for the bonus there will be some effect for rain and thunder. I'm so excited about this project because this is for my own bedroom decoration. Okay le ...
Read more

›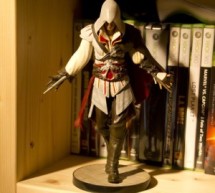 I've bought recently some cheap dual axis magnetic sensors at SureElectronics (http://www.sureelectronics.net/goods.php?id=944), I've tried first to use them as straight compass. Annoying problem : it's impossible to accurately compensate the tilt of the sensor without using a gyro sensor. On the other end, if you stay on the same horizontal plan, the measures are pretty accurate even if you consider their ...
Read more

›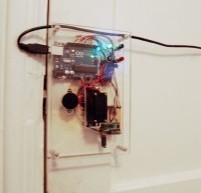 The key to my apartment never worked quite right because it is a copy of a copy of a copy. I am fairly certain that the dead bolt is original to the building and the property manager seems to have lost the original key years ago. As a result unlocking the door was always a pain. Changing the lock wasn't an option, but eliminating the need to use a key was. Parts: Arduino Uno RF transmitter and receiver Serv ...
Read more

›
Arduino Powered Micro Aquaponic System with Pi Camera and Twitter Feed We are creating an automated aquaponic system with mobile updates via Twitter. Sensors and motors will be controlled from an Arduino while the entire system, including mobile updates, will be orchestrated by a Raspberry Pi. Tweets include pictures, sensor data, and system-critical updates. Original system schematics have changed a little ...
Read more

›