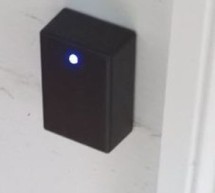 ***Updated 8/9/2010*** I wanted to make an easy and secure way to enter my garage. RFID was the best way to unlock my door, even with my hands full I can unlock the door and push it open! I built a simple circuit with a basic ATMega 168 arduino chip and a ID-20 RFID reader to control an electronic door lock. The circuit consists of 3 separate parts, a Reader to read RFID tags, a Controller to accept data fr ...
Read more

›
This summer I wanted to combine my two loves of plant science and engineering. Thus I am constructing my very own greenhouse in my backyard. I am an undergrad, and as any former student knows, this means I move around constantly, and I am not always around to take care of my vegetable garden. I love my plants but since I am moving back to school in July, and my family is unreliable, I need a way to make sur ...
Read more

›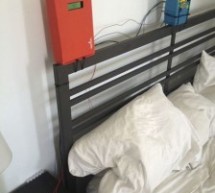 Waking up to a buzzing alarm clock sucks. I'm one of those people who doesn't like to wake up before the sun is out (or has been out for many hours). So what better way to make waking up fun than having a bubble party in bed! Using an arduino and a commonly available bubble machine toy, you too can wake up to the joy of bubbles. Step 1: Tools & Materials The Parts (you can definitely substitute for stuf ...
Read more

›