Readers of Hackaday are no strangers to using a microcontroller to push data to WiFi. Even before the ESP8266 there were a variety of ways to do that. Now Microchip is joining the fray with a $29 board called the AVR-IOT WGthat contains an 8-bit ATmega4808, a WiFi controller, and hardware-based crypto chip for authenticating with Google Cloud. The board has a section with a USB port for charging a battery a ...
Read more

›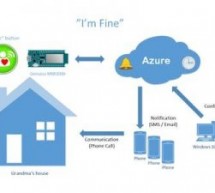 The "I'm Fine" project is about monitoring the well being of especially lonely elderly people, who may not have daily contact to the family. Story I have a complete description of this project on my GitHub repository. You can also go there to read about my project. Project Overview The "I'm Fine" project is about monitoring the wellbeing of especially lonely elderly people, who may not have daily contact to ...
Read more

›
During experiments with digital voice mode in hamradio I discovered a nice project describing an adapter for D-Star, DMR and other digital modes based on an Arduino Due and a little PCB to be put on top. This unit is called the Multimode Digital Voice Modem or MMDVM (see [1]). It seems that this is getting quite popular because hard- and software is Open Source. The units can be ordered from Bruce, VE2GZI f ...
Read more

›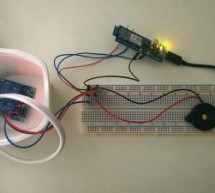 If the WiFi connectivity goes down, this will reboot the router. Story There are times you are unable to connect to your WiFi router. This can be especially problematic when you have increasing number of WiFi dependent IoT devices. Many times, the remedy is to simply reboot the router i.e. unplug the power cord, wait for a few seconds and plug it back again. If you do not want to go through that trouble on ...
Read more

›
This SMPS can be powered with low input voltage, from 5 VDC to 15 VDC. Adjustable Output Voltage: + 92 Vdc to +340 Vdc This assembled module of the SMPS can be used as power supply, for guitar pedal booster, effects stompbox, with subminiature tubes ( CK series, 5702, 5744, 5718, 6112, 6021, 6286, ... ). Can be used too, as power supply, for the Xenon Lamp, Nixie tube Clock, VFD display, Magic Eye, Neon, an ...
Read more

›
Electronic greenhouse controlled real-time, because the environmental conditions change continuously, so we need an efficient monitoring. Story Overview The greenhouse environmental conditions change continuously, for this reason we need an efficient monitoring. There are a lot of benefits of using an automatic system, for example less work or most important the users can check their own investments from th ...
Read more

›
One of the essential elements of building IoT project is the ability to connect devices. Wi-Fi and Bluetooth are good low cost choices, but they work only at close ranges, or in hotspot areas. When the device needs to be at a remote location GSM is a good and easy to setup option. In this Instructable, I will show you how easy it is to send and receive SMS messages over GSM with Arduino. In the following In ...
Read more

›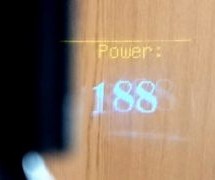 Many people have created their own 3D printed version of the famous Scouter from the Dragon Ball franchise, but maker Marcin Poblocki wanted to go one step further and add a functioning screen to his prop. Before he could get to that, however, he needed to model the Scouter itself, a job he did in Fusion 360 over the course of 20 hours. Printing took eight hours and, with the plastic in hand, the electronic ...
Read more

›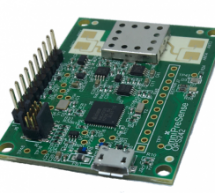 Description OPS242-A Short Range Radar Sensor The OPS242-A is complete short-range radar sensor providing motion detection, speed, and direction reporting.  All radar signal processing is done on board and a simple API reports the processed data.  Flexible control over the reporting format, sample rate, and module power levels is provided.  The sensor has full FCC/IC modular approval, lower cost and speedin ...
Read more

›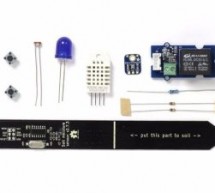 The Rural Hack Kit is the perfect electronic set to get started hacking farms, gardens, or even plants on your balcony. Story The Rural Hack kit. The Rural Hack Kit is the perfect electronic set to get you started hacking your farm, garden, or plants on your balcony. The kit includes the essentials for monitoring the environment of our green silent friends: an accurate soil moisture sensor, a precise digita ...
Read more

›
Step 1: Introduction Description: Bipolar Stepper Motor is DC motor that move in discrete steps. It has multiple coils that are organized in groups called "phases". By energizing each phase in sequence, the motor will rotate, a step at a time. In order to be able to move the motor, you will need a motor driver. Thus, stepper motor driver A4988 is designed to play this role. A4988 stepper motor driver comes ...
Read more

›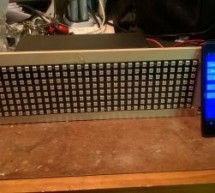 Ever want to say thanks to the nice person who just let you in line? I have thought a lot about that, and here is my solution. Story For as long as I have been driving, I have wanted to be able to communicate with in a more meaningful way with the random drivers around me.  It seemed to me that a flash of the lights, a wave of a hand, a gesture involving way more than an wave of the hand, a honk, or a slam ...
Read more

›