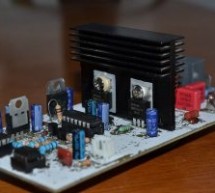 The mighty Class-D amplifier—build one yourself and be amazed by its efficiency. The heat sink barely gets warm! Have you always wanted to build your own audio power amplifier? An electronic project where you not only see the results but also hear them? If your answer is yes, then you should continue reading this article on how to build your own Class D amplifier. I will explain to you how they work and the ...
Read more

›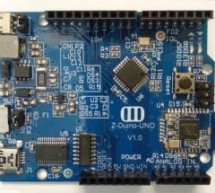 Arduino enthusiasts searching for a board that supports connection via Bluetooth rather than USB may be interested in the Z-duino Bluetooth Arduino board recently launched via Kickstarter. Compatible with the Arduino Uno the new Bluetooth board allows you to remove the need for a USB cable connection making your development and applications more flexible. "You can upload your code without USB cable. It is w ...
Read more

›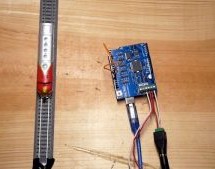 Certain hobbies come in clusters. It isn't uncommon to see, for example, ham radio operators that are private pilots. Programmers who are musicians. Electronics people who build model trains. This last seems like a great fit since you can do lots of interesting things with simple electronics and small-scale trains. [Jimmy] at the aptly-named DIY and Digital Railroad channel has several videos on integrating ...
Read more

›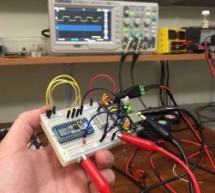 Today I made a high frequency multiplier using a single component: the ICS501 PLL clock multiplier IC. This chip provides 2x, 5x, 8x (and more) clock multiplication using an internal phased-lock loop (PLL). At less than a dollar on eBay, $1.55 on mouser, and $0.67 on Digikey, they don't break the bank and I'm glad I have a few in my junk box! I have a 10MHz frequency standard which I want to use to measure ...
Read more

›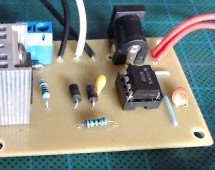 While making my mini table saw I bought a 12 V motor speed controller module from eBay. Fair enough, I thought ... that was an easier and straight forward solution. But then I decided to make my own. I did some hunting around on the interweb and found a pretty good starting point in Circuits Today, but then, I needed to make some modification and tweaking of the circuit. I wanted to add in a toggle switch, ...
Read more

›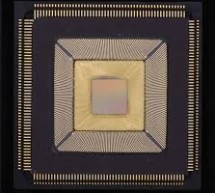 Researchers want to give a 25-core open-source processor called Piton some serious bite. The developers of the chip at Princeton University have in mind a 200,000-core computer crammed with 8,000 64-bit Piton chips. It won't happen anytime soon, but that's one possible usage scenario for Piton. The chip is designed to be flexible and quickly scalable, and will have to ensure the giant collection of cores ar ...
Read more

›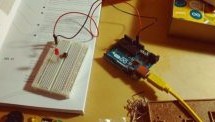 For aspiring experimenters, creators, and tinkerers, you must start your journey as a maker with the right tools. Arduino, the wildly popular open-source microcontroller manufacturer, provides you the tools to remotely control your light switches and appliances, as well as build small robotics in your own home. You don't need any special knowledge base or uncommon tools to start, you just need The Complete ...
Read more

›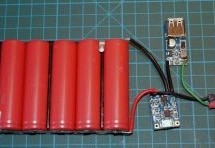 A situation many can relate to: an empty smartphone battery and no outlet around! That's exactly why I recycled an old laptop battery into an USB power bank. Follow the link for the full article with close ups of the electronics and insights into the building process. This article will show you the basic powerbank circuit consisting of Lithium cell charging circuit, boost converter and toggle switch as well ...
Read more

›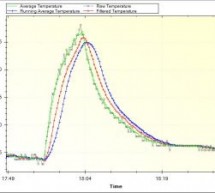 Measurements from the real world often contain noise. Loosely speaking, noise is just the part of the signal you didn't want. Maybe it comes from electrical noise: the random variations you see when calling analogRead on a sensor that should be stable. Noise also arises from real effects on the sensor. Vibration from the engine adds noise if you're measuring the acceleration of a go-kart, for example. Filte ...
Read more

›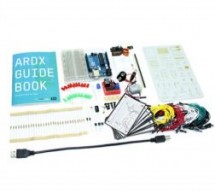 Admit it: At some point in your life, you've likely imagined how much easier it would be to have a personal robot or array of gadgets at your disposal—that is until you consider the hassle of going to school for an engineering degree. But now, thanks to the Arduino platform, virtually anyone can make their own robots, wearables, and more—no degree required. You can get started with the Complete Arduino Star ...
Read more

›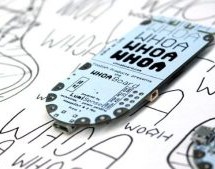 Whoa? Turn any EL (Electro-Luminescient) material into a touch sensor with no additional hardware. It's an open prototyping platform for wearable electronics! Open source and Arduino IDE compatible. There are many different EL materials, including EL paint, EL panels, EL tape, EL wire.  They have been integrated into a variety of applications, from motorcycle jackets, to masks, to cars. The Whoa Board makes ...
Read more

›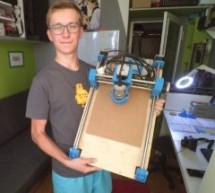 Young maker and Arduino enthusiast Nikodem Bartnik has created a fantastic Arduino CNC machine by converting a Dremel cutting tool and using a selection of 3D printed parts and aluminium profiles. Components used to build the DIY Arduino CNC machine project include an Arduino Uno development board, CNC stepper shield running GRBL for control, together with NEMA 17 steppers and motor drivers, a relay for the ...
Read more

›