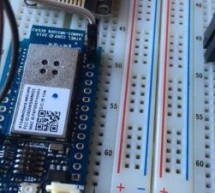 This project allows you to transmit DHT environmental data from your MKR1000 to your own customizable Google Sheet for data logging. Things used in this project Story This project allows you to process data with your MKR1000 and send that data to Google Sheets in the cloud via WiFi. This project can be accomplished without any credit card sign-ups or use of proprietary, black box API's. For this specific ex ...
Read more

›
Recently i made shield for arduino which can measure ECG, respiration, eventually after some changes in PCB and code, EEG and EMG. Big advantage of this shield is possibility to make it easily at home. The shield is equipped by display to show you measured signal real-time. Shield is based on AFE integrated circuit ADS1292R. You can use this shield for many application - acquiring your vital signs (or furth ...
Read more

›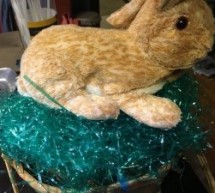 As a rabbit person, Easter is my favorite holiday, but plain old Easter baskets can get old. Things used in this project Story As a rabbit lover, Easter has always been my favorite holiday. However, the classic Easter basket just isn't that exciting. In this project, you add a remote controlled surprise with an Arduino MKR1000 and Cayenne IoT. Basket The first change you need to make is to the basket, if it ...
Read more

›
When I was working on the capacitors section for the next version of Common Parts Library, I realized that it would be helpful to explain why one might pick one capacitor type over another. This information is important because there are a lot of factors (temperature characteristics, package, etc.) which might make a type of capacitor (electrolytic or ceramic) better than others for your project. In this bl ...
Read more

›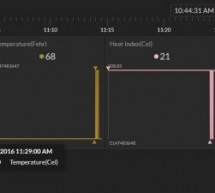 This demonstrates how to use your Arduino MKR1000 to connect to InitialState.com to produce colorful visualizations of your sensor data. Things used in this project Story This tutorial will explain how to upload sensor data from the ubiquitous DHT sensor, attached to the Arduino MKR1000 WiFi device, to the Initial State website. Initial State is a website similar to ThingSpeak.com (see my other tutorial on ...
Read more

›
This electronic circuit simulator is highly interactive giving the feeling of playing with real components. It's very helpful for experimentation and visualization. Best of all, thanks to the power of HTML5, no plug-ins are required! The original implementation, in Java, belongs to Paul Falstad who kindly gave his permission for me to build this port. How to use this When the simulator starts up you will se ...
Read more

›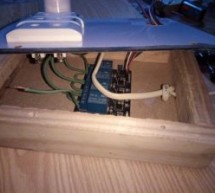 This project is dedicated to my parents, but you can also use it for surprise events for someone special. Things used in this project Story Project Theme When Arduino launched this competition, I started thinking of ideas about the automation of different things. Many guys submitted projects related to Christmas trees and home automation, but suddenly an idea came to mind about parents. Our parents are our ...
Read more

›
In this tutorial I am going to show you exactly how to make an Arduino remote control. You can use this project to combine functions from different remote controls and make your super-awesome dream remote control! If you are not familiar with Arduino, check out What is Arduino and where to start? A remote control sends out an infrared (IR) code when you push a button. The gadget you point the remote control ...
Read more

›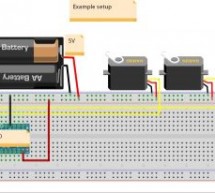 A servo controller using the built-in WiFi abilities of the Arduino MKR1k. The panel consists of a MKR1k web listener and Javascript/ajax. Things used in this project Story Arduino and servos have pretty much gone together from the inception of the legendary Arduino hardware project. If you look on the web, you see many examples, questions and uses of Arduinos boards and servos together. In this article, I ...
Read more

›
Since I started this adventure in hardware I have wanted to get an logic analyzer. I have an older but good oscilloscope that only goes so far when it comes to digital logic signals. I could go for the Saleae, but if I am going to do that I would rather sprint for the higher end model which is an easy $400+. In the mean time I was on a quest to find a low cost option. Upon my travels of the interwebs I foun ...
Read more

›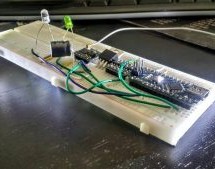 WiFi connected universal remote with smart phone webapp. Things used in this project Story I had been toying with the idea of building a WiFi connected IR blaster that can control everything in a room through a webapp running on my phone (which does not have a built in IR blaster). When I saw the World's Largest Arduino Maker Challenge announced right here on hackster.io I took one look at the Arduino MKR10 ...
Read more

›
AIM To control a relay switch using esp8266 in standalone mode(without arduino,pic or any other Micro-controller) via Web-UI The ESP broadcasts its own SSID.It does not connect to a router.local IP address of esp is 192.168.4.1 Step 1: Gather Hardware ESP 8266 (There are a lot of variants available in the market.for this tutorial lets just use the esp-01).If you are curious about the different variants clic ...
Read more

›