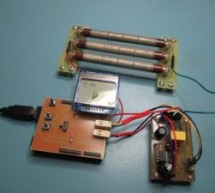 In the previous posts I've described a simple Geiger–Müller counter and various experiments with this device. Today I would like to present Arduino project to communicate with a Geiger-Muller counter, gather data and present it to the user. The device is based on Arduino Uno, Nokia 5110 LCD and homemade shield. Currently it's possible to show two layouts: bar graph of the pulses in one minute interval and h ...
Read more

›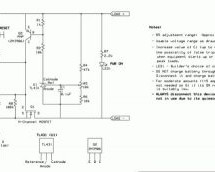 There are two things that you don't want to do with any rechargeable battery on a routine basis: Overcharge it. Overdischarge it. While the above are true for lead-acid batteries, they are particularly true of Lithium-Ion chemistries, but for different reasons. With Lead-acid batteries: Lead-acid batteries - particularly the "flooded cell" types (e.g. those to which you can add water) can handle quite a bit ...
Read more

›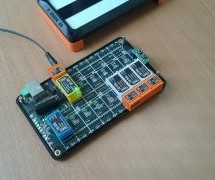 Сollect environmental data with Tibbo Project System devices, process it with Azure Stream Analytics and visualize using Power BI. Story Step 0: Configure and Assemble the TPS Open LTPS Web Interface by simply entering its IP address in your browser, select the "Tibbits Layout" tab, and push the "Launch TPS Configurator..." button. Setup Tibbits Layout as shown on the screenshot below and click File/Save No ...
Read more

›
Makers, hobbyists and Arduino enthusiasts searching for a project to keep them busy this weekend may be interested in this awesome wirelessly controlled crawling robot project created by Instructables user MusaW. Check out the video below to learn more about the tutorial that provides all the instructions you need to make your own 12 DOF or four legged, quadruped robot using SG90 servo that can be controlle ...
Read more

›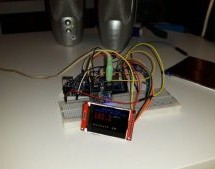 Ok, before to introduce this project, i want to apologize for my English, my native language is French... Secondly, this is my first Instructable, and it's the first part of a biggest project (a MP3/SD card/USB/radio/bluetooth/clock/alarmclock/temperature/humidity on TFT touchscreen 3.5") So, I was searching for a tutorial to create a simple Radio with Arduino... And all what I found was very complex sketch ...
Read more

›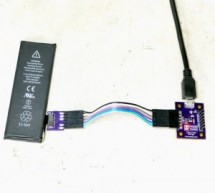 Troubleshooting iPhone problems can be a daunting task sometimes considering how complicated they are. It's easy to overlook the simple things and on occasion you may replace parts that don't need replacing. Batteries are no exception. I have seen technicians often replace batteries when they may not necessarily need to be or ignore the fact that they could be the cause of the issue at hand. To remedy this ...
Read more

›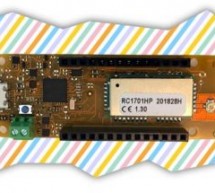 A new Internet of Things (IoT) Arduino board has been created by designer and engineer Marc Fàbregas Bachs based in Barcelona, Spain. Taking the form of the AllWize K2 an extreme LPWA Arduino boardcreated for IoT applications using the Wize protocol. Watch the demonstration video below to learn more about the tiny Arduino board and its features. AllWize K2 kits composed of: Allwize K2 board, unsoldered head ...
Read more

›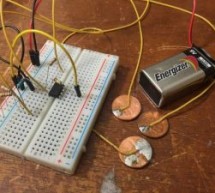 I made surprisingly good ECG from a single op-amp and 5 resistors! An ECG (electrocardiograph, sometimes called EKG) is a graph of the electrical potential your heart produces as it beats. Seven years ago I posted DIY ECG Machine on the Cheap which showed a discernible ECG I obtained using an op-amp, two resistors, and a capacitor outputting to a PC sound card's microphone input. It didn't work well, but th ...
Read more

›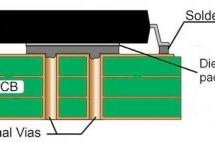 I came across an article on PCB layout in Electronic Design magazine. It's a pretty good article and I am glad to see the trade magazines realize we care as much about PCB layout as the bus-caching architecture of some DSP chip. The article talks about using vias to take heat away from the die-attach-paddle (DAP) of integrated circuits: To reduce operating temperatures easily, use more layers of solid groun ...
Read more

›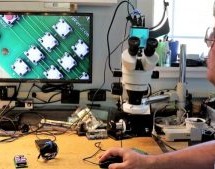 With surface-mount technology pushing the size of components ever smaller, even the most eagle-eyed among us needs some kind of optical assistance to do PCB work. Lots of microscopes have digital cameras too, which can be a big help – unless the camera fights you. Faced with a camera whose idea of autofocus targets on didn't quite coincide with his, [Scott M. Baker] took matters into his own hands – foot, a ...
Read more

›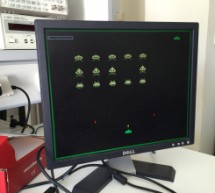 This two person project was completed through the course of Embedded Systems at the University of Thessaly, Department of Computer Engineering. In the context of this game we implemented the classic space invaders game using a zedboard fpga. The code is in Verilog and you can find it on github . The project consists of 3 parts. First the connection with the monitor through the vga interface, the game logic ...
Read more

›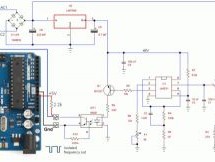 This blog is dedicated to electronic projects and software due to the author's enthusiasm for these activities. The main aim is to share to other enthusiasts the experience in electronic design of the author who disclaims all responsibility. All presented projects are realized and fully tested by the author who intends to preserve the intellectual property of the projects or information, whose utilization i ...
Read more

›