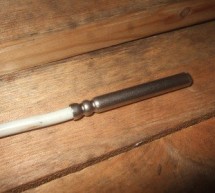 Description This module can be used to measure temperature using RTD (resistive temperature detectors) temperature sensors. It produces an analog voltage that is proportional the temperature of the probe. The module contains a multiplexer to enable measurement of up to 4 temperature probes.  Design RTD Temperature sensors change their resistance with temperature. The resistance change is converted to a volt ...
Read more

›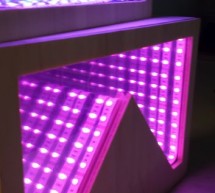 As per an assignment in my digital multi-media class, I've combined two Arduino-related tutorials into a functional object! The result is a pair of infinity mirrors that flash red and blue depending on minute fluctuations in ambient temperature. This is my first experience with Arduino, and my first attempt at building an electronic device from scratch—that is to say, there's lots of rough edges and things ...
Read more

›
This guide details how to build a simple electricity energy monitor on that can be used to measure how much electrical energy you use in your home. It measures voltage with an AC to AC power adapter and current with a clip on CT sensor, making the setup quite safe as no high voltage work is needed. The energy monitor can calculate real power, apparent power, power factor, rms voltage, rms current. All the c ...
Read more

›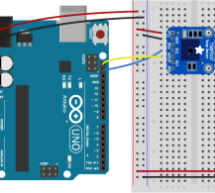 Introduction Contents [hide] 1 Introduction 2 What You'll Need to Know 3 Things You'll Need 4 Connect the temperature sensor 5 How the Temperature Sensor Works 6 Install the External Libraries 7 Program the Microcontroller 8 Conclusion In this lab, you'll see synchronous serial communication in action using the Inter-integrated Circuit (I2C) protocol. You'll communicate with an infrared temperature sensor c ...
Read more

›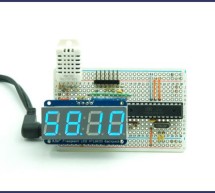 The temperature in my office at work varies quite a bit depending on the time of day, season, and the whims of the other people I share the floor with. When I'm sitting at my desk shaking uncontrollably or sweating profusely it would be nice to know if it's due to the temperature or just work related stress. A simple $5.00 thermometer would suffice, but where's the fun in that? Making my own thermometer mig ...
Read more

›
As summer is coming, I bought a USB fan from HuaQiangBei, Shenzhen. However, when I focus myself on work(or game), I could hardly notice its existence. If I can teach it how to think and execute its duty without my order, that will be more practical and fun! So roll your sleeves and follow me to refit a temp-controlled fan! Step 1: The structure of USB fan is pretty simple. When you break it down(or even yo ...
Read more

›