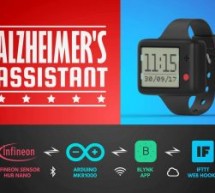 A smartwatch with fall and location detection, reminders and more, designed to help you or your loved one with Alzheimer's! Story 1 in 9 people aged 65 and older has Alzheimer's disease Family caregivers spend more than $5000 an year caring for someone with Alzheimer's. For some families this means missing a vacation. But for others, it may mean going hungry These facts quoted straight from the Alzheimer's ...
Read more

›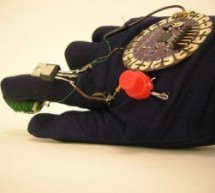 For a class assignment, I needed to make something fabric-based which took an Arduino, some programming, and at least two inputs and outputs. After sketching a few different ideas, I hit on this one: an electromagnetic glove for MagnetoGirl. It sprang to life for me, because magnetism is an invisible force which can seem magical. Also, a superhero can be given life, character, and (the best part) a cool cos ...
Read more

›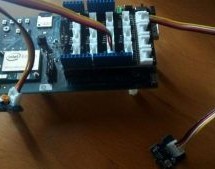 This instructable will explain how to build a fairly basic. Of course, this device is nothing compared to a commercial spectrophotometer, but it will allow the builder to understand how such a device works to using it for DIYbio. Know-how The spectrophotometry is the quantitative measurement of the reflection or transmission properties of a material as a function of wavelength. Aspectrophotometer is commonl ...
Read more

›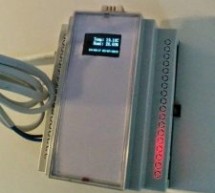 I worked on creating a Internet connected last week using my open source WiFi relay project as platform. We observe quite dry air at our house, I suspect this is due to the fact that we use fan coils for heating/cooling. Humidity levels at home are usually below the 30% mark, which poses a health risk along with uncomfortably dry air. I've found these interesting charts that got me convinced I need to do so ...
Read more

›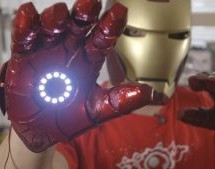 One of our prime passions is to motivate the next great minds and ideas by posting informative step-by-step tutorials. To celebrate the launch of our fourth-generation muscle sensor, the MyoWare, we've revisited our most popular tutorial and simplified it down to just four major components! This Instructable will teach you to build a bionic glove using our fourth-generation muscle sensor, the MyoWare. Simpl ...
Read more

›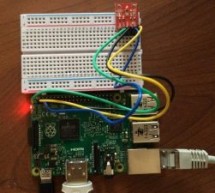 Story Update 08-15-2015: Project converted to Visual Studio 2015 RTM  Luminosity Sensor Sample using Windows IoT Core As you all know Microsoft released Insider Preview of Windows 10 IoT Core recently. I too download and installed it on my RPi2. While playing with Windows 10 IoT Core, I decided to work on TSL2561 Luminosity Sensor using I2C. Here is the sample I created this weekend. In this project I am us ...
Read more

›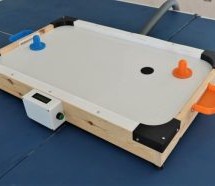 Many of us have considered buying an air hockey table, but are put off by the price. And even if the money is there, those things take up a lot of space. How often are you really going to use it? This DIY air hockey table is the answer. It's big enough to be fun, but small and light enough to easily stow away in the off-season. At ~$50, it's a cheap build, provided you have a vacuum cleaner that can switch ...
Read more

›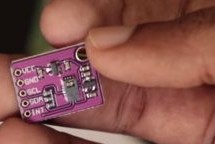 Every time we watch Minority Report we want to make wild hand gestures at our computer — most of them polite. [Rootsaid] wanted to do the same and discovered that the PAJ7620 is an easy way to read hand gestures. The little sensor has a serial interface and can recognize quite a bit of hand waving. To be precise, the device can read nine different motions: up, down, left, right, forward, backward, clockwise ...
Read more

›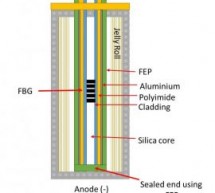 Researchers at the University of Warwick in the UK have developed sensors which measure the internal temperature and electrode potential of Lithium batteries. The technology is being developed by the Warwick Manufacturing Group (WMG) as a part of a battery's normal operation. More intense testings have been done on standard commercially available automotive battery cells. If a battery overheats it becomes a ...
Read more

›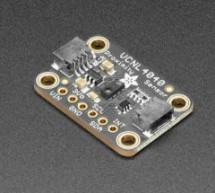 Adafruit has this week announce the arrival of a new product in the form of the Adafruit VCNL4040 Proximity and Lux Sensor – STEMMA QT, which is now available to purchase at an affordable $5.95. The VCNL4040 offers a handy two-in-one sensor, with a proximity sensor that works from 0 to 200mm (about 7.5 inches) and a light sensor offering a range of 0.0125 to 6553 lux. The board measures 25.3mm x 17.8mm x 4. ...
Read more

›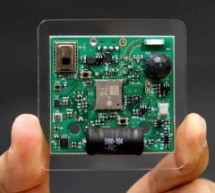 In the era of Internet of Things, we wanted most of our home appliances to become smart. But currently, smart devices may cost much more than their offline counterparts and they often do not communicate with each other. Trying to overcome these limitations, A Ph.D student invented a way to turn entire rooms into smart with a single low-cost device called "Synthetic Sensors". Gierad Laput, is a Ph.D. student ...
Read more

›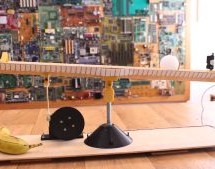 It is a common situation in electronics to have a control loop, that is some sort of feedback that drives the input to a system such as a motor or a heater based upon a sensor to measure something like position or temperature. You'll have a set point — whatever you want the sensor to read — and your job is to adjust the driving thing to make the sensor read the set point value. This seems easy, right? It do ...
Read more

›