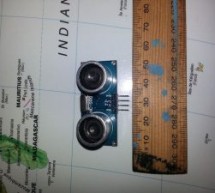 The HC-SR04 Ultrasonic range sensing module is great for sensing distances that can be used as an input for your Arduino projects, but using multiple (more than two) can quickly cost you a lot of pins. This basic Instructable gives you the code and basic instructions to use the 74HC595 8 bit series to parallel shift register so you can connect up to 8 HC-SR04 modules (16 IO pins) while using only 4 Arduino ...
Read more

›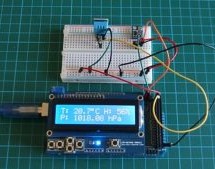 Introduction In the previous tutorial I showed you how to build a weather station using only the DHT11 sensor and I said the readings from this sensor is fairly accurate. In this tutorial, I will be using the DHT11 to measure only the humidity and BMP180 to measure pressure and temperature. That's because its readings are more accurate than the DHT11 temperature readings. Project Parts I will be adding only ...
Read more

›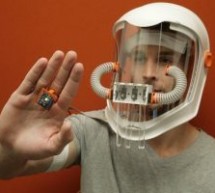 https://youtu.be/9vLSuLL9xLA Inspiration What if I told you that 2+2=Red!?!? What!?! I know this sounds crazy but for people with synesthesia this might be their reality. Synesthesia is defined as "the production of a sense impression relating to one sense or part of the body by stimulation of another sense or part of the body." This is a complicated way of saying that people with synesthesia have blended s ...
Read more

›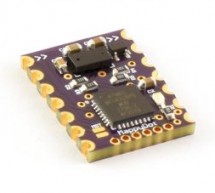 Description MappyDot is a smart ranging sensor which provides system designers with the ability to measure accurate distances on drones and robotic platforms for collision avoidance, area mapping, distance measurement, gesture recognition and motion sensing. The MappyDot uses the VL53L0X laser time-of-flight ranging sensor from STMicroelectronics, which is a tried and tested 940nm Class 1 laser sensor in us ...
Read more

›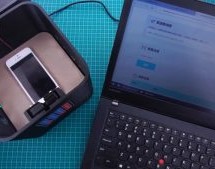 Phones are pretty great. Used as telephones, they can save us from bad situations and let us communicate while roaming freely, for the most part. Used as computers, they often become time-sucking black holes that can twist our sense of self and reality. Assuming they pick up when you call, phones are arguably a good thing for kids to have, especially since you can hardly find a payphone these days. But how ...
Read more

›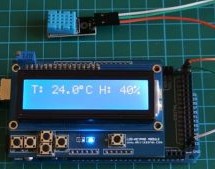 Introduction Using a display to view the temperature and humidity of your environment can be possible using the DHT11 or DHT22 sensor with the easy to use Arduino microcontroller platform and that's the goal of this project. For this project, we will be using the 16×2 LCD display module to display the temperature and humidity readings gathered from the environment using the DHT11 temperature and humidity se ...
Read more

›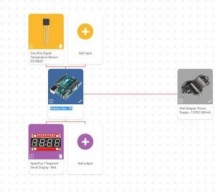 Building an Arduino project isn't just about making all the components talk to one another. It's about creating an actual object or prototype out of your small creation, and giving it that extra touch that makes it unique. For this next project, we took some very basic components: a one-wire temperature sensor and a 7-segment LCD. For the extra flavoring, we used SUGRU, a really cool material that works gre ...
Read more

›
Hariharan Mathavan at allaboutcircuits.com designed a project on using Bluetooth to communicate with an Arduino. Bluetooth is one of the most popular wireless communication technologies because of its low power consumption, low cost and a light stack but provides a good range. In this project, data from a DHT-11 sensor is collected by an Arduino and then transmitted to a smartphone via Bluetooth. Required P ...
Read more

›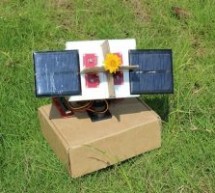 Maker is always sensitive to the new and funny things. One day, I watched a video, in which the sunflower moves along with the sun. I had a sudden insight then. Why can't I make a electronic device inmitating this biomechanism. In the following days, I began to carry out my solar tracker project. I selected the crowtail as the microcontroller board, and picked up the componets and accessories in our warehou ...
Read more

›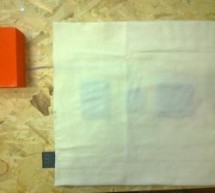 This project examines how interface pressure is a key risk factor in the development of pressure ulcers. Visual feedback of continuous interface pressure between the body and support surface could inform clinicians on repositioning strategies and play a key role in an overall strategy for the prevention and management of pressure ulcers. eTextiles are made using techniques and materials that make it so elec ...
Read more

›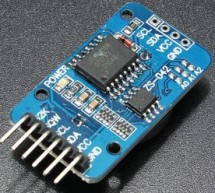 Hi guys welcome to this tutorial. One of the most important thing everyone wants to keep track of daily is, time and with easy to use platforms like the arduino it is very easy to create your own timepiece and in the case of this tutorial add a temperature monitor to it. For this tutorial, we will be creating a real time clock and temperature monitor using the simple and easy to use DS3231 module. Introduct ...
Read more

›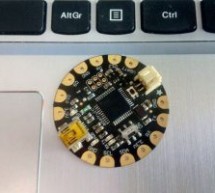 In this tutorial you will learn how to use the Adafruit Flora board and how you can easily program it with Codebender! FLORA is Adafruit's fully-featured wearable electronics platform. It's a round, sewable, Arduino-compatible microcontroller designed to empower amazing wearables projects. The FLORA family also has the best stainless steel threads, sensors, GPS modules and chainable LED NeoPixels, all are w ...
Read more

›