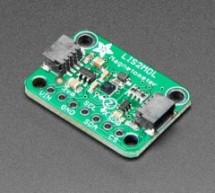 Adafruit have announced the availability of its new Triple-axis Magnetometer offering a sensor capable of sensing ranges from +-50 gauss (+- 5000 uTesla!) with no range-setting required. For high resolution, you can read at 100 Hz update rate, and if you were not too concerned about a slight loss of precision the sensor can output at 150 Hz. Adafruit explains a little more about the Triple-axis Magnetometer ...
Read more

›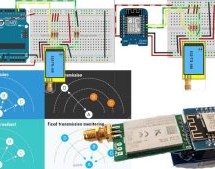 LoRa is the go-to tech for low power, long range wireless sensor networks. Designing with off-the-shelf modules can be a boon or a bane depending on the documentation and support. Luckily, [Renzo] has prepared a set of tutorials to get you started.In his seven part series of write-ups, [Renzo] starts by connecting the E32 module from AliExpress to an Arduino as well as an ESP8266 to demonstrate essential co ...
Read more

›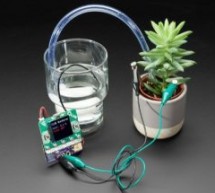 If your plants could do with a little TLC you may be interested in a new add-on board unveiled by Adafruit this week in the form of the Bonsai Buckaroo plant care development board, which will soon be available to purchase directly from the Adafruit online store. Check out the quick overview video below to learn more about the small add-on designed for micro:bit or CLUE boards. ""Bolt it on with 5 screws to ...
Read more

›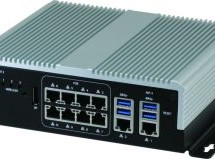 AAEON, an award-winning developer of network devices and embedded computers, launches the VPC-5600S, a network video recorder (NVR) with a possible eight PoE ports, each supported by their own LAN chips. The VPC-5600S recently picked up coveted COMPUTEX d&i and Taiwan Excellence Awards, and AAEON network security division product manager Josh Chen has labelled it "the perfect surveillance system." AAEON ...
Read more

›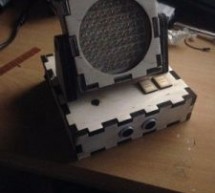 Hello, In this project I am making a lamp with multiple colors using RGB leds. My idea is to try to let the lamp change color if it detects a sound in the area. If you get annoyed from the changing colors every time you make a sound, you can always put the lamp on a mode where you can change the colors manual. Also the lamp will go off when you come too close to it. The casing of the lamp is designed using ...
Read more

›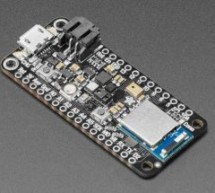 Adafruit has today announced the Adafruit Feather Bluefruit Sense development board will be soon arriving in their online store, building on the popular Feather nRF52840 Express, by adding a range of sensors that can be accessed wirelessly. The Feather microcontroller is equipped with Bluetooth Low Energy connectivity together with native USB support featuring the nRF52840. Offering an 'all-in-one' Arduino ...
Read more

›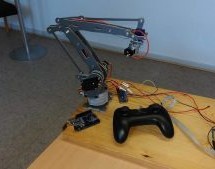 Purpose and description of this guide This instructable is a hand-in for a school project that we made. The purpose of this project was to create a robot arm control using thumbsticks. We had to use an Arduino Uno for the control and in addition, we had to implement some sort of actuator or sensor in the setup. We modified a Logitech gamepad using the two thumbsticks. Two push buttons where available to use ...
Read more

›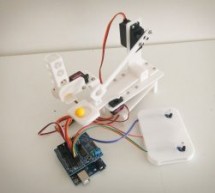 https://youtu.be/6cXrxevZAPs https://youtu.be/K3U2OlnTnME Hello there fellow makers, This instructable is my attempt to make a robot for the 'ROBOTICS CONTEST' competition in instructables. So here it is :) I'll start this instructable with a joke :) Q: what's the difference between men and boys?A : the price of the toys Having said that, lets make a toy! What I wanted to accomplish is a fully automated, ea ...
Read more

›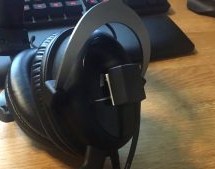 While there's been a lot of advancements in VR gaming over the last couple of years, plenty of folks are still happy enough to just stare at their monitor. But that's not to say some of those fancy head-tracking tricks wouldn't be a welcome addition to their repertoire. For players who are literally looking to get their head in the game, [Adrian Schwizgebel] has created qeMotion. The idea here is simple eno ...
Read more

›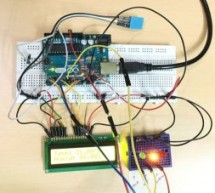 In this instructable, I have used the DHT11 Temperature & Humidity sensor & Arduino UNO to display the current temperature & humidity readings into a 16 x 2 LCD Display. Alongside, I have also created a 3-LED setup which indicates 3 sets of temperature readings (cold, hot, extreme). The DHT11 is a digital sensor that lets you easily get relative humidity and te ...
Read more

›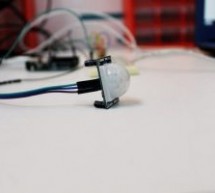 https://youtu.be/zs6RBEWrAcI This is a very basic tutorial for Arduino beginners , we tried to keep it simple and to the point, how to use PIR motion detection sensors and how to control LED based on the sensor outpu. and so simply put,The main idea of this project is to light a number of LEDs after sensing a motion with the PIR Sensor, LEDs are going to be turned on with a specific color which here we chos ...
Read more

›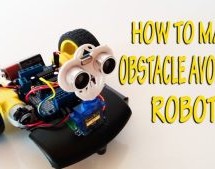 This instructable is the written version of my "Arduino: How To Build An Obstacle Avoiding Robot" Youtube video that I've uploaded recently. I strongly recommend you to check it out. My YouTube Channel. Please Subscribe for Support So, without further ado, Let's get started ! Step 1: Video Tutorial : Just 6 Minutes - Watch and Make... https://youtu.be/jQwYBc7YBXs Arduino Tutorial : How To Build An Obstacle ...
Read more

›