Some time ago I passed comment in here about converting an ESP-01 to 32Mb (or 4MB). And here it is in the flesh – a 32Mb ESP-01 – and also – at last - Sonoff Upgrades. Now, why would you want to do all of that? I would suggest only if you happen to have lots of ESP-01 units lying around – and I'll bet quiet a lot of you do. As for the Sonoffs – well, put it this way, I just ordered another 10 chips! I stopp ...
Read more

›
4 Channel RF remote built using PT2262 and PT2272-M4 IC from Princeton technology. PT2262 used as Encoder (Transmitter) and PT2272-M4 Decoder (Receiver) ICs are heart of the project. The receiver provides 4 channel Momentary outputs. All outputs are TTL level can be interface with other circuits or relay board. Transmitter works with 5V to 12V DC. Receiver works with 5V DC. When any of SW1-SW4 (S1-S4) tact ...
Read more

›
Need to organize your coins? Get some help with this project. Story Preview I made an IoT APP for coin with sorter, with a lot of inspiration on Math and Physics, I made this because as maker I need an interactive way to make profit when going out to show projects, this can be a great add up for arcades, faires, or fashioned music player. The chocolate Genuino Easter egg is a small reward you get if you man ...
Read more

›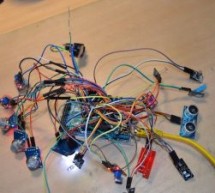 This is the "Sensometer", a great example of IoT! Get all sensors working at once! Story About This Project Hey!! I'm Neoxelox and I will show you the "Sensometer", a great example of IoT! This project has 22+ sensors; "+" because I have more sensors coming! :) Also it has an IR Emitter, so I can pull Up/Down/Stop my blinds (yes my blinds have IR ). The project is powered by two Arduinos: Mega and MKR100. T ...
Read more

›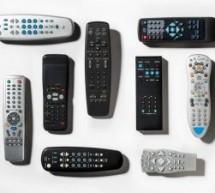 I hate looking where is the remote controller or grab my phone to control my TV or other IR devices. Alexa and hacking saved my day! Story As a lot of lazy folks, Alexa is saving my day. I don't want to spend time looking for my remote controller to turn on TV or switch sources. I would like to be able to ask Alexa to do it for me! I spent some time building that and this article explains how. Demo Before d ...
Read more

›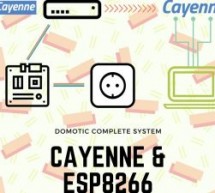 I know the Z-Wave or Netatmo system for IoT, domotic system and automation of house. But now you can make an ESP8266 DoMo system. Story Introduction: Cayenne and SparkFun IoT 433 Mhz Sockets I know the Z-Wave or Netatmo system for IoT, domotic system and automation of house. But now you can make a simple system that uses a Node MCU board and Cayenne platform for control five 110/220 V sockets. You can downl ...
Read more

›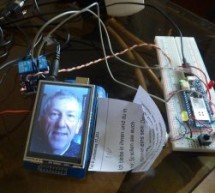 Recycle your old cellphone to build one and connect it by a browser to your new phone, PC or tablet! Story About this Project Introduction At first, I wanted to use my actual Windows 10 Phone and Windows Virtual Shields to setup the video and audio connection to my Windows 10 PC. But this was to hard to realize for a beginner like me as I would have needed to write at least some apps for Windows 10 mobile a ...
Read more

›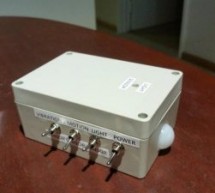 A easy to use adaptable sensor and notification system that is designed to be used as a temporary change of state notifier. Story This project is for the World's Largest Ardunio Maker Challenge 2016. It uses an Ardunio MKR1000 and associated Windows 10 UWP app to control and send an email to a defined email address. This does require that the email address has an associated phone to provide notification but ...
Read more

›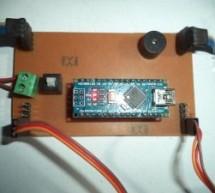 About a million people have died over the past 5 years in unmanned railway crossings all over the world. At least 1/3rd of the railway crossings are unmanned due to their remote placement and less traffic. The Automatic Railway Gate Control System using IR Sensor & Arduino focuses on systematic traffic control of railway gates that are both manned and unmanned. This project will not only make the system ...
Read more

›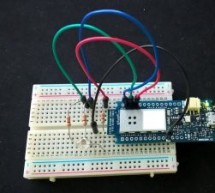 Set LED RGB light Scenes remotely Things used in this project Hardware components Arduino MKR1000 × 1 Breadboard (generic) × 1 RGB Diffused Common Cathode × 1 Story Using MKR1000 to control an RGB LED device. In our shortened example we will use a single RGB LED. In real world we would attach the RGB channels to a RGB Amplified or other like device. We are hoping to demonstrate how you can start using Ardui ...
Read more

›
Arduino-Remote Control Home Automation In this project, we are going to show you how to control home appliances using a TV Remote. This same principle can be applicable in offices and industries as well. The project deals with the automation of four home appliances, like Tube lights, fan, bulbs, and of course TV. To automate them, four relays must be used. The circuit provided below is designed to switch th ...
Read more

›
This one is an interesting one, it's something we've been looking at for a while and figuring out how to solve it. We have sets of speakers and projectors and the users keep losing the remotes, or misplaced/stolen. Usually this wouldn't be a problem, we'll just contact the supplier or manufacturer and order replacements. Except we can't any more. We have a set of Vision AV-1000 wall mounted active speakers, ...
Read more

›