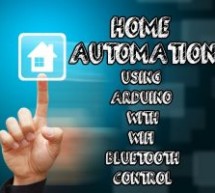 This is a tutorial to show how to build a home automation system using arduino with Wifi [ESP8266-01], bluetooth (HC-05) and IR remote control. Home automation results in a smarter home and is used to provide a higher and healthier standard of living. The beauty of a home automation system is that it is highly scalable, flexible and its capabilities are limited only by our imagination. Step 1: Overview of t ...
Read more

›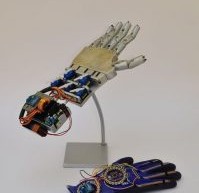 https://youtu.be/efO-ooyS-mo This is my school project for the 5th year of high school (I'm Italian, we have 5 years of high school). It consists in an artificial hand controlled by a glove with flex sensors. The artificial hand reproduces the movements of the hand with the control glove, wirelessly. The hand and the glove works both with Arduino. I just wanted to share my work for everyone interested :) Th ...
Read more

›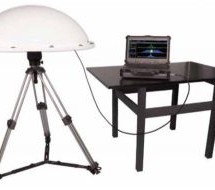 The increasing popularity of unmanned aerial vehicles (drones) has created a lot of security issues and possible privacy threats. Drone manufacturers have made them easy to fly so that any person without any experience can buy one and fly it without reading the instruction manual first. This has made them attractive for consumers, but also for criminals. Most of them have a camera to allow the user to go to ...
Read more

›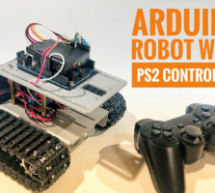 As far as controlling robots goes, makers today are spoilt for choice. WiFi and Bluetooth enabled microcontrollers are a dime a dozen, and integration with smartphone apps is a cinch. Despite this, the old methods still hold sway, as [Igor Fonseca] demonstrates with a simple Arduino bot. It's a classic build, using a tracked chassis with a pair of motors providing propulsion and skid steering. The moto ...
Read more

›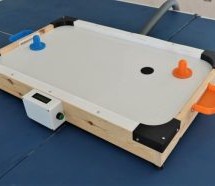 Many of us have considered buying an air hockey table, but are put off by the price. And even if the money is there, those things take up a lot of space. How often are you really going to use it? This DIY air hockey table is the answer. It's big enough to be fun, but small and light enough to easily stow away in the off-season. At ~$50, it's a cheap build, provided you have a vacuum cleaner that can switch ...
Read more

›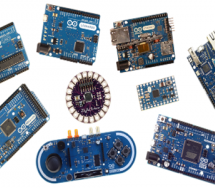 As you might already know, Arduino is a compact microcontroller (programmable circuit board) and software combination that can be used as the basis for building a variety of electronic devices. While tech enthusiasts have been using Arduino to create fun and interesting inventions as a hobby, many entrepreneurs and corporate leaders haven't yet realized how this device can be used to create unique business ...
Read more

›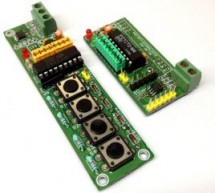 4 Channel 2 core twisted pair remote controller built using PT2262, PT2272-M4 IC from Princeton technology and MAX485 IC from Maxim. PT2262 is an Encoder (Transmitter), PT2272-M4 Decoder (Receiver) and MAX485 works as bridge for twisted pair communication between encoder and decoder. The receiver provides 4 channel Momentary outputs. All outputs are TTL level and can be interfaced with other circuits or rel ...
Read more

›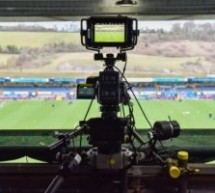 In the world of outdoor broadcast, what do you do when you have an event in South Africa one day, and – let's say – in the UK the next? It would be a logistical nightmare, not to mention expensive, to ship an OB van with all its kit and a whole production crew between locations in such a short space of time. We spoke to broadcast services specialist, Timeline TV, about the innovative remote production solut ...
Read more

›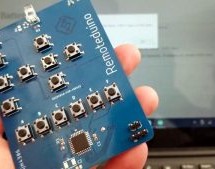 The infrared remote control might not hold the seat of honor in the average home theater setup that it once enjoyed, but it's not quite out to pasture yet. After all, what are you going to use to stop Netflix once the Chromecast invariably disconnects from your phone? As long as there are devices out there that will respond to commands blasted their way via an IR LED, hackers will be looking to get in on th ...
Read more

›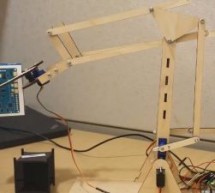 Controlling a robotic arm to pick up and drop objects is difficult enough, without IoT it would be near impossible to do this remotely. Things used in this project Hardware components Arduino MKR1000 × 1 Software apps and online services MATLAB Arduino IDE Hand tools and fabrication machines Laser cutter (generic) Story Introduction I really wanted to try was designing a robotic arm completely from scratch. ...
Read more

›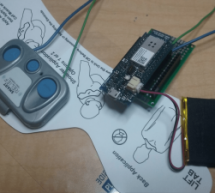 This project will allow you to control someone through the internet using the MKR1000 and Electric Muscle Stimulation also known as EMS. Things used in this project Hardware components General Purpose Transistor NPN × 2 Arduino MKR1000 × 1 Icy Hot Smart Relief Back and Hip Starter Kit × 1 Female Pin Headers × 1 Adafruit Lipo Battery 1200 mAh × 1 Pocket Solder- 60/40 Rosin Core 0.031" diameter × 1 Double-sid ...
Read more

›
Engineers at the University of Bristol have developed a three terminal pico-power chip that can cut standby drain in sensor nodes – even compared with today's low-power microcontrollers. It does this by replacing the low duty-cycle sleep-wake-sleep pattern used on MCU-based sensor monitors, with 'off'. A voltage detector powered by the sensor – there is no other power source – starts the processor when the ...
Read more

›