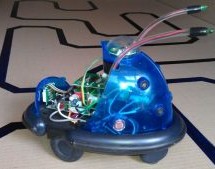 This project is to create an Infrared Remote Control to control the Original Cybot received with the magazine Ultimate Real Robots, started back in 2001. Reason for making the remote:(a little history) Before the issue of the parts for the IR handset, Cybot was put into different modes by selecting DIP Switches. (There was no issue with Cybot while this was the case) When the IR Handset was issued, things c ...
Read more

›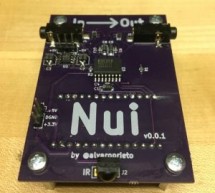 Nui is an IR controlled volume controller for analog audio. It sits between your audio source and speakers and can amplify or reduce the volume using IR commands (and eventually BLE). Why do I need this? It all started because I have my trusty Logitech Z-2300 speakers and subwoofer I purchased back around 2004/5. They still work great, but instead of being on my computer, they are used for my TV. Unfortunat ...
Read more

›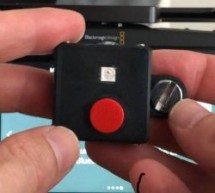 https://youtu.be/_3tlmJh9MJA Many people have asked me to share some details about my wireless controller for the BMPCC4k. Most questions were about the bluetooth control, so I'll mention a few details about that. I am assuming you are familiar with the ESP32 Arduino environment. This version of the remote can control the recording, focus and aperture of the camera via bluetooth. Have a look at the video. I ...
Read more

›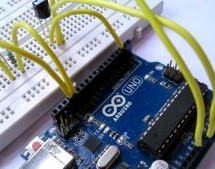 Hello everyone, In this instructables we will control LED using IR remote. Step 1: Gather the Parts A breadboardA LEDA 220ohm resistorAn Arduino UNOA TSOP382 IR receiverSome jumper or hookup wires Step 2: Wiring Hookup all the components according to the circuit diagram shown above. Step 3: Receive the IR Signals From the Remote Download Ken Shirriffs IR library from github then add the library to ...
Read more

›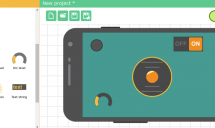 [Labpacks] wanted to build a robot car controlled by his phone. As a Hackaday reader, of course you probably can imagine building the car. Most could probably even write a phone application to do the control. But do you want to? In most cases, you are better off focusing on what you need to do and using something off the shelf for the parts that you can. In [Labpacks'] case, he used Visuino to avoid writing ...
Read more

›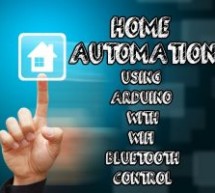 This is a tutorial to show how to build a home automation system using arduino with Wifi [ESP8266-01], bluetooth (HC-05) and IR remote control. Home automation results in a smarter home and is used to provide a higher and healthier standard of living. The beauty of a home automation system is that it is highly scalable, flexible and its capabilities are limited only by our imagination. Step 1: Overview of t ...
Read more

›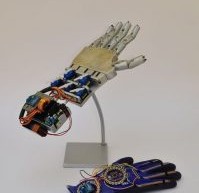 https://youtu.be/efO-ooyS-mo This is my school project for the 5th year of high school (I'm Italian, we have 5 years of high school). It consists in an artificial hand controlled by a glove with flex sensors. The artificial hand reproduces the movements of the hand with the control glove, wirelessly. The hand and the glove works both with Arduino. I just wanted to share my work for everyone interested :) Th ...
Read more

›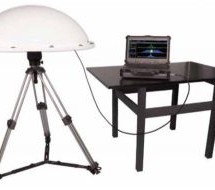 The increasing popularity of unmanned aerial vehicles (drones) has created a lot of security issues and possible privacy threats. Drone manufacturers have made them easy to fly so that any person without any experience can buy one and fly it without reading the instruction manual first. This has made them attractive for consumers, but also for criminals. Most of them have a camera to allow the user to go to ...
Read more

›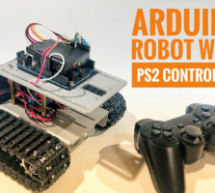 As far as controlling robots goes, makers today are spoilt for choice. WiFi and Bluetooth enabled microcontrollers are a dime a dozen, and integration with smartphone apps is a cinch. Despite this, the old methods still hold sway, as [Igor Fonseca] demonstrates with a simple Arduino bot. It's a classic build, using a tracked chassis with a pair of motors providing propulsion and skid steering. The moto ...
Read more

›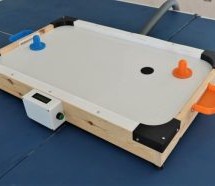 Many of us have considered buying an air hockey table, but are put off by the price. And even if the money is there, those things take up a lot of space. How often are you really going to use it? This DIY air hockey table is the answer. It's big enough to be fun, but small and light enough to easily stow away in the off-season. At ~$50, it's a cheap build, provided you have a vacuum cleaner that can switch ...
Read more

›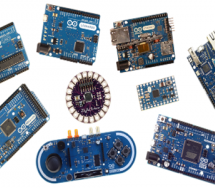 As you might already know, Arduino is a compact microcontroller (programmable circuit board) and software combination that can be used as the basis for building a variety of electronic devices. While tech enthusiasts have been using Arduino to create fun and interesting inventions as a hobby, many entrepreneurs and corporate leaders haven't yet realized how this device can be used to create unique business ...
Read more

›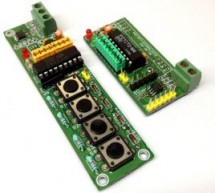 4 Channel 2 core twisted pair remote controller built using PT2262, PT2272-M4 IC from Princeton technology and MAX485 IC from Maxim. PT2262 is an Encoder (Transmitter), PT2272-M4 Decoder (Receiver) and MAX485 works as bridge for twisted pair communication between encoder and decoder. The receiver provides 4 channel Momentary outputs. All outputs are TTL level and can be interfaced with other circuits or rel ...
Read more

›