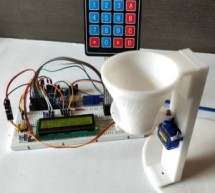 Today we are building an Arduino based Automatic Pet Feeder which can automatically serve food to your pet timely. It has a DS3231 RTC (Real Time Clock) Module, which used to set time and date on which your pet should be given food. So, by setting up the time according to your pet's eating schedule, the device drop or fill the food bowl automatically. In this circuit, we are using a 16*2 LCD to display the ...
Read more

›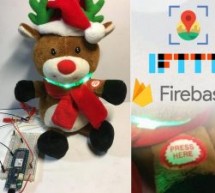 Send information to Santa Claus about the status of the gift request. Things used in this project Story Introduction How many times have you asked Santa to bring you an Arduino kit, a 3D printer or a set of tools and only brought you a pair of socks? Well, this is going to end. Santa Claus has hired us to run a project based on IoT and Arduino MKR1000, which will help you to have more control over where to ...
Read more

›
Story I have been working with Eagle for quite some time but never really got a PCB manufactured. almost all the time i used the toner transfer method to make homebrew PCBs. But then i took a project in which i had to use SMD components and i could no longer use toner transfer method because of the limits on resolution of the Laser printer. Time had come for "properly" designing and generating "Gerber files ...
Read more

›
Ever wanted to build a Face Tracking Robotic Arm or Robot by simply using Arduino and not any other programming like OpenCV, visual basics C# etc? Then read along, in this project we are going to implement face detection by blending in the power of Arduino and Android. In this project, the mobile camera will move along with your face with the help of servos. The advantage of using the Android Mobile Phone h ...
Read more

›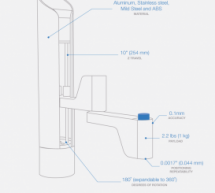 Meet Makerarm As makers, we have ideas all the time––to improve things, to make our lives better. But to make our ideas happen, we need access to tons of machines, materials, and tools that are too expensive. That's why we created Makerarm: a complete digital fabrication system packed into an affordable robotic arm that makes just about anything, anywhere. "Makerarm is a robotic 3D printer, laser cutter, dr ...
Read more

›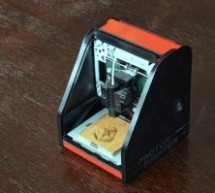 The Photon Printer is a 3D printable laser engraver made from recycled DVD Drives. A list of necessary components is in the instructions. The Photon Printer started out as a quick weekend project then quickly escalated when I saw that there was room for improvement in the current designs. The design turned out to be quite fun and I really enjoyed seeing it work at the end. Safety - None of the designs I hav ...
Read more

›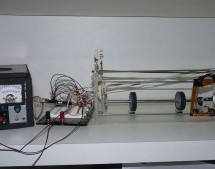 If you want to make your own high resolution printer (maybe not so high res), you are at the right place. This Instructable will show you how to do with two dead cd/dvd drive and a pen (pilot, whiteboard marker, whatever you have) at the best lego-printer style. Here is how our printer will work: we type any message in terminal then the message will be printed (as dot matrix) and after the message is printe ...
Read more

›