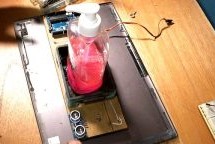 We once saw a Romeo and Juliet production where the two families were modern-day mob families with 3-piece suits and pistols. If they made King Richard III set in this week, the famous line might be: "Hand sanitizer, hand sanitizer, my kingdom for hand sanitizer!" Even if you have a supply stashed in your prepper cache, you have to touch the bottle so you could cross-contaminate with other users. Public pla ...
Read more

›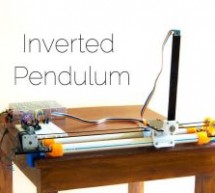 https://youtu.be/xwXPipYmJ9A The inverted pendulum is a classic problem in dynamics and control theory that is generally elaborated in high-school and undergraduate physics or math courses. Being a math and science enthusiast myself, I decided to try and implement the concepts that I learned during my classes to build an inverted pendulum. Applying such concepts in real life not only helps strengt ...
Read more

›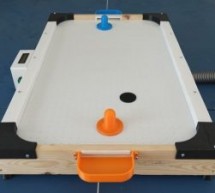 https://youtu.be/nLU8pFqxcTU A professional air hockey setup is usually available only in arcades due to the sophisticated systems that are required to operate it. Our goal was to build a DIY air hockey table, bringing this gaming experience at home. By using commonly available materials we have succeeded in making a cost effective and easy to build air hockey table. Our project uses the power of modern tec ...
Read more

›
This is a project that combines the knowledge of 3D printing and Arduino. It is a good beginners project for anyone interested in making their own RC boat or just interested in using 3D printing and Arduino for their own creations. Supplies: Look at step 1 for Supplies Step 1: Supplies Electronic components needed for the Airboat: 1x Arduino Nanohttps://www.amazon.ca/Arduino-ELEGOO-ATmega328P-Co...1x Mini B ...
Read more

›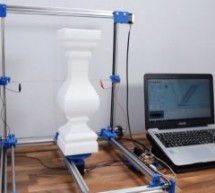 Arduino or electronic enthusiasts searching for a new project to keep them busy this weekend may be interested in the awesome Arduino controlled CNC foam cutting machine, constructed from a variety of 3D printed parts and using an Arduino Uno and equipped with a CNC shield. "In this tutorial we will learn how to build an Arduino CNC foam cutting machine. This is a typical DIY CNC machine because it's made o ...
Read more

›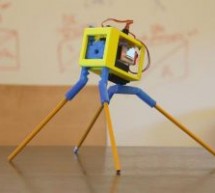 https://youtu.be/AJ1TfieZ6Dg The nice thing about 3D printing is that it makes building robots easy. You can design whatever configuration of parts that you can dream up and have them in your hand virtually right away. This allows for rapid prototyping and experimention. This particular 3D printed robot is an example of that. This idea to have a walker bot that shifted its front center of balance is one tha ...
Read more

›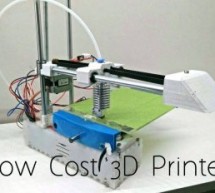 Hello everyone! In this instructable I will show you how to make a low cost 3d printer that I designed! It should cost around $150 US dollars or $175 Canadian dollars, if you buy from the links provided in this project (parts are from Aliexpress). You can also buy locally but it will cost more (about $300- $400 instead of $150).The print bed size is 5.5"x6"x6". Update: Version 3.0 will be posted on Feb 8 20 ...
Read more

›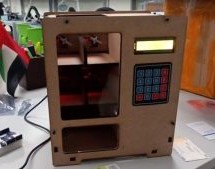 A common sight in the world of hackerspaces is an old vending machine repurposed from hawking soda cans into a one-stop shop for Arduinos or other useful components. [Gabriel D'Espindula]'s mini vending machine may have been originally designed as an exercise for his students and may not be full sized, but we can see it or machines like it taking away some of the demand for those surplus models. I ...
Read more

›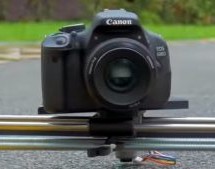 In this day and age, where all leisure activities must be duly captured and monetized online, camera sliders are hot items. Many start with a simple manual build, before graduating to something motorized for more flexibility. [Saral Tayal] took things a step further, implementing a basic tracking mode for even sweeter shots. The build is mechanically simple, relying on 8mm steel rods and linear b ...
Read more

›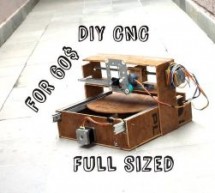 Hi there I've been here after a long time, and this time I've made a huge project as compared to my earlier ones. This is a full-sized 250 mm X 300 mm work area CNC machine and more interesting things is that it was made in 60$ only. I got some time in my summer vacations and this time I thought to make something apart from my daily work,I can say that it is a fully functional prototype. It is a full versio ...
Read more

›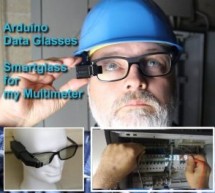 https://youtu.be/lkl6yVauCKg Video of the working device Trying to build a cheap Arduino Data Glasses for everybody. Why? I just wanted one. It's working, and now it can even help to avoid accidents. From the first idea to the working prototype, it took 4 Month The challenge was, that It should be constructed out of common materials that can be found easily. The project is more about how to build the optica ...
Read more

›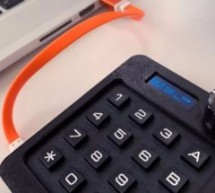 The team over at RetroKits have created a new open source RK-007 MIDI Commander allowing those interested to hack into their MIDI setup. The device requires minimal soldering and set up and is based on an Arduino Pro Micro and easy available parts found online. The Pro Micro is able to be a USBMIDI device so you can plugin the RK007 into the RK005 / RK006 (or just plug it into a computer with a DAW) and inc ...
Read more

›