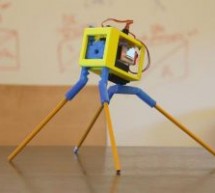 https://youtu.be/AJ1TfieZ6Dg The nice thing about 3D printing is that it makes building robots easy. You can design whatever configuration of parts that you can dream up and have them in your hand virtually right away. This allows for rapid prototyping and experimention. This particular 3D printed robot is an example of that. This idea to have a walker bot that shifted its front center of balance is one tha ...
Read more

›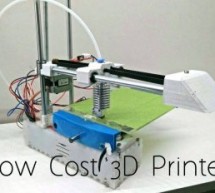 Hello everyone! In this instructable I will show you how to make a low cost 3d printer that I designed! It should cost around $150 US dollars or $175 Canadian dollars, if you buy from the links provided in this project (parts are from Aliexpress). You can also buy locally but it will cost more (about $300- $400 instead of $150).The print bed size is 5.5"x6"x6". Update: Version 3.0 will be posted on Feb 8 20 ...
Read more

›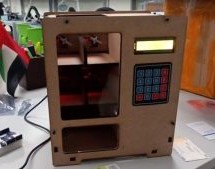 A common sight in the world of hackerspaces is an old vending machine repurposed from hawking soda cans into a one-stop shop for Arduinos or other useful components. [Gabriel D'Espindula]'s mini vending machine may have been originally designed as an exercise for his students and may not be full sized, but we can see it or machines like it taking away some of the demand for those surplus models. I ...
Read more

›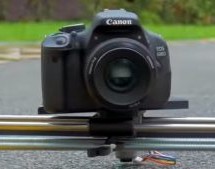 In this day and age, where all leisure activities must be duly captured and monetized online, camera sliders are hot items. Many start with a simple manual build, before graduating to something motorized for more flexibility. [Saral Tayal] took things a step further, implementing a basic tracking mode for even sweeter shots. The build is mechanically simple, relying on 8mm steel rods and linear b ...
Read more

›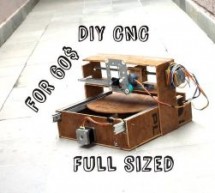 Hi there I've been here after a long time, and this time I've made a huge project as compared to my earlier ones. This is a full-sized 250 mm X 300 mm work area CNC machine and more interesting things is that it was made in 60$ only. I got some time in my summer vacations and this time I thought to make something apart from my daily work,I can say that it is a fully functional prototype. It is a full versio ...
Read more

›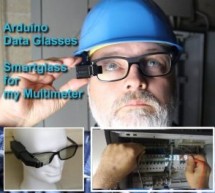 https://youtu.be/lkl6yVauCKg Video of the working device Trying to build a cheap Arduino Data Glasses for everybody. Why? I just wanted one. It's working, and now it can even help to avoid accidents. From the first idea to the working prototype, it took 4 Month The challenge was, that It should be constructed out of common materials that can be found easily. The project is more about how to build the optica ...
Read more

›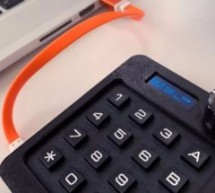 The team over at RetroKits have created a new open source RK-007 MIDI Commander allowing those interested to hack into their MIDI setup. The device requires minimal soldering and set up and is based on an Arduino Pro Micro and easy available parts found online. The Pro Micro is able to be a USBMIDI device so you can plugin the RK007 into the RK005 / RK006 (or just plug it into a computer with a DAW) and inc ...
Read more

›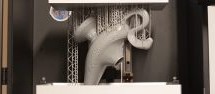 When it comes to hobby-level 3D printing, most of us use plastic filament deposited by a hot end. Nearly all the rest are using stereolithography — projecting light into a photosensitive resin. Filament printers have typical build volumes ranging from 1,000 to 10,000 cubic centimeters and even larger isn't unusual. By contrast, SLA printers are often much smaller. A 1,200 CC SLA printer is typical and the c ...
Read more

›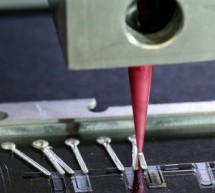 Researcher at Harvard University had been working to build new microphysiological systems (MPS), also known as organs-on-chips, that can mimic the operation of the structure and function of native tissue. By developing such systems, they are replacing the conventional way of measuring and testing synthetic organs -usually by testing them first on animals. Although such a solution can help in advancing resea ...
Read more

›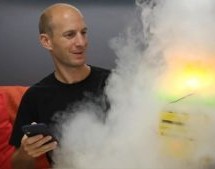 The leaves are turning brown, and the spookier season is upon us. If you're currently working up plans for a top-notch Halloween party, you would do well to consider building a fog machine like this unit from [DIY Machines]! This fog machine is based around dry ice, so you'll need to source that from an external supplier. The machine consists of a closed container filled with hot water, inside which is a mo ...
Read more

›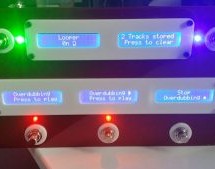 Due to pedalboard size, complicated guitar pedals sometimes reduce the number of buttons to the bare minimum. Many of these pedals are capable of being controlled with an external MIDI controller, however, and necessity being the mother of invention and all, this is a great opportunity to build something and learn some new skills at the same time. In need of a MIDI controller, Reddit user [Earthwin] built a ...
Read more

›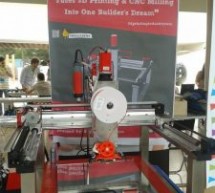 The objective of this instructable is to guide your way throw the entire making process of building a BuildersBot machine. An open design Arduino Controlled CNC Router that can also perform 3D printing. The instructions will cover all areas such as design, mechanics, electronics and software. But before you go any further take a look at machine's concept design: https://youtu.be/Dt7uyuZ4DJA And also the mac ...
Read more

›