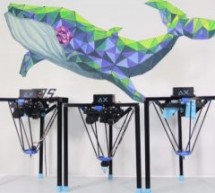 If you fancy building your very own robot you may be interested in a new project tutorial that allows you to create an Arduino based delta robot with Delta 3D printer. The modular kit has been created by Doan Hong Trung and is based on a Arduino Mega and a RAMPS 1.4 board. Check out the videos below to learn more about the first open source Delta robot kit which will soon be launching via Kickstarter. https ...
Read more

›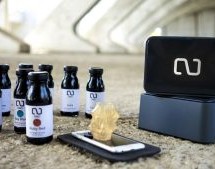 Born in 2014 from the simple idea of making 3D printing accessible for everyone, Filippo Moroni and Pietro Gabriele worked on new technology to develop a high quality 3D printer that was affordable and easy to use. Their goal was to make the most diffused printer in the world and to develop a worldwide community around it. After 2 years of hard work, ONO has developed and grown into the first 3D printer of ...
Read more

›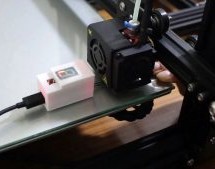 How do you know if your 3D printer bed is levelled? Oh, don't worry – you'll know. Without a level bed, filament won't stick properly to the build surface and you'll run into all sorts of other problems. Knowing how tricky it can be to get the bed just right, [Antzy] built a tool to help. The device, which he calls the FS-Touch, is based around an Arduino Pro Micro fitted with a force sensitive resistor. Th ...
Read more

›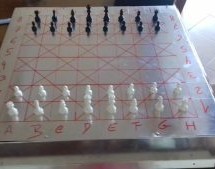 [Diyguypt] may be an altruist to provide the means for people who can't manipulate chess pieces to play the game. Or he may just have his hands too busy with food and drink to play. Either way, his voice command chessboard appears to work, although it has a lot of moving parts both figuratively and literally. You can check out the video below to see how it works. The speech part is handled by an Android pho ...
Read more

›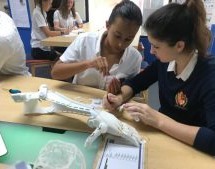 The 2018-2019 academic year has been another action-packed rollercoaster of innova­tive learning within the Com­puting & ICT department at British International School, Phuket – BISP. Key Stage 3 students have been busy exploring the world of robot­ics, competing in Lego Mindstorms challenges, as well as developing their skills in the Python and Arduino C++ programming languages. IGCSE and IBDP students ...
Read more

›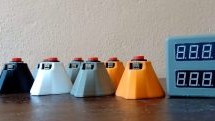 Planning a game of Hacker Jeopardy at your next meetup? You're going to want some proper buzzers to complete the experience, but why buy when you can build? [Flute Systems] has released an open source DIY game buzzer system based on the Arduino that will help instantly elevate your game. Certainly beats just yelling across the room. The design has been made to be as easily replicable as possible: as long as ...
Read more

›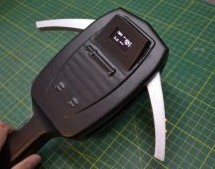 Fans of Ghostbusters will remember the PKE meter, a winged handheld device capable of detecting supernatural activity. Precious little technical data on the device remains, leaving us unable to replicate its functionality. However, the flashing, spreading wings serve as a strong visual indicator of danger, and [mosivers] decided this would be perfect for a Geiger counter build. An SBM20 Geiger tube serves a ...
Read more

›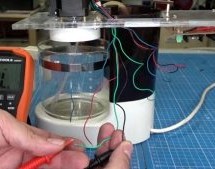 Instant ramen, the favoured repast of the impecunious would-be tech genius! It's cheap, of dubious nutritional value, and it only takes a minute to cook. But what if you are in the creative Zone to the extent that five minutes to boil water is too much? For that you need an automatic ramen cooker, which is what [Mayermakes] has created from an upcycled electric filter coffee maker. A filter coffee maker is ...
Read more

›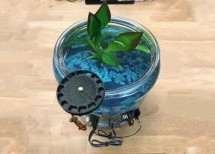 Fish are easy to keep as pets, requiring little more than regular feeding to keep them happy in the short-to-medium term. If you're going on holiday, it can be nice to know that your pets are being taken care of, but finding someone to take on the chore can be hard. [Trevor_DIY] doesn't need to worry about that, however – he's built an automatic feeder to handle the job. The build uses an Arduino Uno as the ...
Read more

›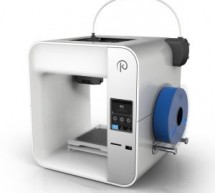 Kodama Inc is a new company that delivers a new generation of FDM 3D printers that increase the possibility of affordable 3D printing. Recently, Kodama launched its new 3D printer "Obsidian", the first 3D printer made for professional applications starting at under $100. Most additive manufacturing machines in this price range are not aesthetically designed, nor engineered for accurate printing. Many consum ...
Read more

›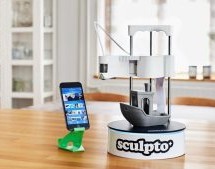 3D printers are one of the coolest and most efficient ways for you to make your ideas go from the drawing board and into real life. Two years ago we launched a new type of 3D printer on Kickstarter. We wanted to make the amazing world of 3D printing available to everyone - not just engineers and tech-savvy people. We believe everyone should be able to bring their ideas to life. We started delivering that dr ...
Read more

›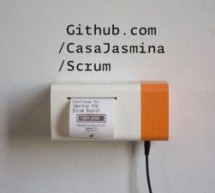 Print Github issues on paper and stack them on your desk. Every time you close an issue and you can literally "bin" it! Things used in this project Hardware components Arduino MKR1000 × 1 Thermal Printer × 1 Software apps and online services Arduino Web Editor Hand tools and fabrication machines 3D Printer (generic) Story You love the digital world, but you still find post-it and paper more effective tools? ...
Read more

›