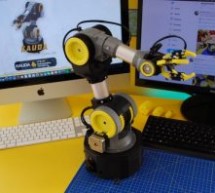 A set of helping hands is a nice tool to have around the shop, especially if soldering or gluing small components is a common task. What we all really want, though, is a robotic arm. Sure, it could help us set up glue or solder but it can do virtually any other task it is assigned as well. A general-purpose tool like this might be out of reach of most of us, unless we have a 3D printer to make this open-sou ...
Read more

›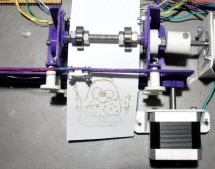 Over the years there have been a variety of methods for a computer to commit its thoughts to paper. Be it a daisy wheel, a dot matrix, a laser, or an inkjet, we've all cursed at a recalcitrant printer. There's another type of printer that maybe we don't think of quite as often but is workhorse in a million cash registers and parking ticket machines: the thermal printer. These mechanisms can be readily found ...
Read more

›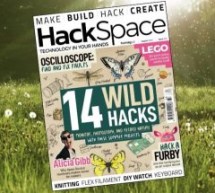 Those of you that would like to get closer to nature by monitoring, photographing and recording your favourite animals, may be interested to know that the latest HackSpace magazine is packed with wildlife hacks to keep you busy through the summer months. The July 2020 issue of the amazing HackSpace magazine is now available to purchase or download for free as a PDF, allowing you to Discover an Arduino-compa ...
Read more

›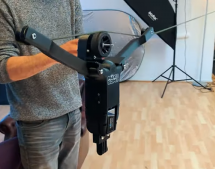 The prevalence of drones has made airborne photography much more widespread, especially among hobby photographers and videographers. However, drone photos aren't without their problems. You have to deal with making the drone follow the shot which can be difficult unless you have a very expensive one. Worse, you can't really fly a drone through heavily wooded or otherwise obstructed terrain. [Makesome's] fri ...
Read more

›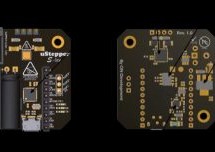 But what is uStepper? In short, uStepper is a product, improving performance of a motor type called "stepper motors". Stepper motors are used in a wide range of applications where you have to move something, a certain distance, precisely! For example, they are used in your inkjet printer for moving the ink cartridge back and forth over the paper. Stepper motors are precise and really cheap compared to the a ...
Read more

›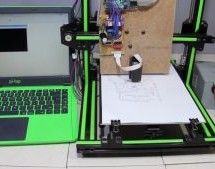 When it comes to computers, it seems like the only thing that matters is speed. The more the better, in general, and the same applies to peripherals. We want the fastest network adapters, the fastest video card, and the fastest printer. So why in the world would anyone intentionally build a really slow inkjet printer? For art, of course. At least that's the story [HomoFaciens] tells us in the video below. H ...
Read more

›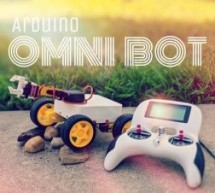 https://youtu.be/ytwDgwwSEc0 Description A durable, 3D printed, remote controlled Arduino based robot with several hundred meters range. A modular quick-connect motor scheme lets you rapidly prototype different robot designs without any tools. Perfect for robotics education for kids. Whats it all about? So you've just started learning Arduino, or maybe 3D printing and your ready to build something cool. You ...
Read more

›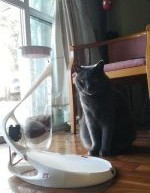 https://youtu.be/uVHh2rHcWi4 Jojo is a super handsome cat.I love him in every aspect, except he keeps waking me up everyday 4am in the morning for his food, so it's time to get an automatic cat feeder to save my sleep. However, he is so handsome that when I want to find a right automatic cat feeder on the market for him, I can never be satisfied with their simple bucket like appearance. So I decide to build ...
Read more

›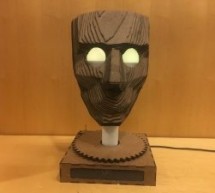 https://youtu.be/Nqh3Ej8qfTU Meet Chartreuse! Chartreuse's face follows you when you walk by. When she sees you, her eyes turn yellow and she gets a happy expression in her eyes. As you walk away, her eyes change to blue and she sadly turns away. Chartreuse is powered by an Arduino Uno, two servos, and a stepper motor and a couple of addressable LEDs and constructed from a few pieces of 1/8" hardboard. Supp ...
Read more

›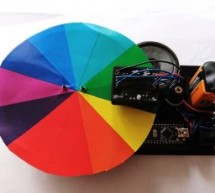 This a simple Arduino/3D printing project about colors and sounds. I made this device or as I call it 'color instrument' for activity for kids. It's fun and it's a good conversation starter about physics of colors and sound. The most interesting fact about colors, in my opinion of course, is that pink color doesn't exists in physics. I know, I know, you all thinking it's a lie, but next time you look at the ...
Read more

›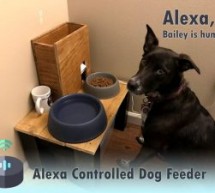 This is our dog Bailey. She's part Border Collie and Australian Cattle Dog so sometimes she's smarter than her own good, especially when it comes to telling time and knowing when she should be eating dinner. Typically, we try to feed her around 6 PM but this isn't always easy if we're away from home. The Alexa Controlled Dog Feeder was created as the perfect solution to feeding Bailey while we're away from ...
Read more

›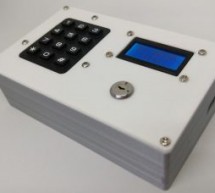 Escape Rooms are awesomely fun activities which are highly engaging and great for teamwork. Have you ever thought about creating your own Escape Room? Well with this decoder box you can be well on your way! Even better have you thought about using escape rooms in education? We have and students love using them to learn, revise and engage with the material. This escape room decoder has the following features ...
Read more

›