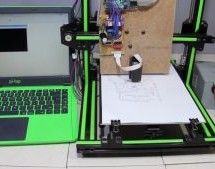 When it comes to computers, it seems like the only thing that matters is speed. The more the better, in general, and the same applies to peripherals. We want the fastest network adapters, the fastest video card, and the fastest printer. So why in the world would anyone intentionally build a really slow inkjet printer? For art, of course. At least that's the story [HomoFaciens] tells us in the video below. H ...
Read more

›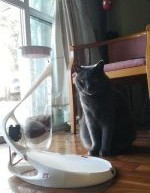 https://youtu.be/uVHh2rHcWi4 Jojo is a super handsome cat.I love him in every aspect, except he keeps waking me up everyday 4am in the morning for his food, so it's time to get an automatic cat feeder to save my sleep. However, he is so handsome that when I want to find a right automatic cat feeder on the market for him, I can never be satisfied with their simple bucket like appearance. So I decide to build ...
Read more

›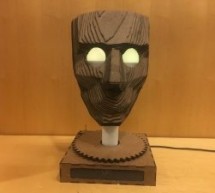 https://youtu.be/Nqh3Ej8qfTU Meet Chartreuse! Chartreuse's face follows you when you walk by. When she sees you, her eyes turn yellow and she gets a happy expression in her eyes. As you walk away, her eyes change to blue and she sadly turns away. Chartreuse is powered by an Arduino Uno, two servos, and a stepper motor and a couple of addressable LEDs and constructed from a few pieces of 1/8" hardboard. Supp ...
Read more

›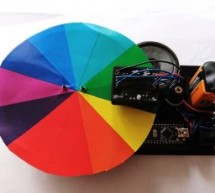 This a simple Arduino/3D printing project about colors and sounds. I made this device or as I call it 'color instrument' for activity for kids. It's fun and it's a good conversation starter about physics of colors and sound. The most interesting fact about colors, in my opinion of course, is that pink color doesn't exists in physics. I know, I know, you all thinking it's a lie, but next time you look at the ...
Read more

›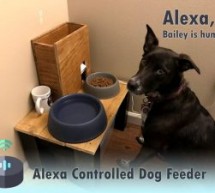 This is our dog Bailey. She's part Border Collie and Australian Cattle Dog so sometimes she's smarter than her own good, especially when it comes to telling time and knowing when she should be eating dinner. Typically, we try to feed her around 6 PM but this isn't always easy if we're away from home. The Alexa Controlled Dog Feeder was created as the perfect solution to feeding Bailey while we're away from ...
Read more

›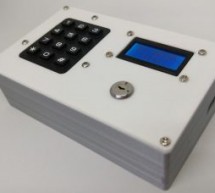 Escape Rooms are awesomely fun activities which are highly engaging and great for teamwork. Have you ever thought about creating your own Escape Room? Well with this decoder box you can be well on your way! Even better have you thought about using escape rooms in education? We have and students love using them to learn, revise and engage with the material. This escape room decoder has the following features ...
Read more

›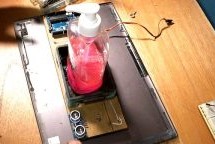 We once saw a Romeo and Juliet production where the two families were modern-day mob families with 3-piece suits and pistols. If they made King Richard III set in this week, the famous line might be: "Hand sanitizer, hand sanitizer, my kingdom for hand sanitizer!" Even if you have a supply stashed in your prepper cache, you have to touch the bottle so you could cross-contaminate with other users. Public pla ...
Read more

›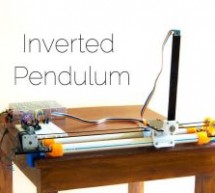 https://youtu.be/xwXPipYmJ9A The inverted pendulum is a classic problem in dynamics and control theory that is generally elaborated in high-school and undergraduate physics or math courses. Being a math and science enthusiast myself, I decided to try and implement the concepts that I learned during my classes to build an inverted pendulum. Applying such concepts in real life not only helps strengt ...
Read more

›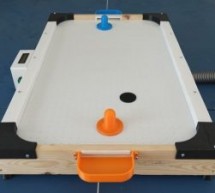 https://youtu.be/nLU8pFqxcTU A professional air hockey setup is usually available only in arcades due to the sophisticated systems that are required to operate it. Our goal was to build a DIY air hockey table, bringing this gaming experience at home. By using commonly available materials we have succeeded in making a cost effective and easy to build air hockey table. Our project uses the power of modern tec ...
Read more

›
This is a project that combines the knowledge of 3D printing and Arduino. It is a good beginners project for anyone interested in making their own RC boat or just interested in using 3D printing and Arduino for their own creations. Supplies: Look at step 1 for Supplies Step 1: Supplies Electronic components needed for the Airboat: 1x Arduino Nanohttps://www.amazon.ca/Arduino-ELEGOO-ATmega328P-Co...1x Mini B ...
Read more

›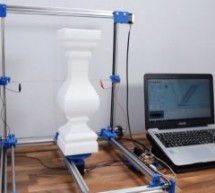 Arduino or electronic enthusiasts searching for a new project to keep them busy this weekend may be interested in the awesome Arduino controlled CNC foam cutting machine, constructed from a variety of 3D printed parts and using an Arduino Uno and equipped with a CNC shield. "In this tutorial we will learn how to build an Arduino CNC foam cutting machine. This is a typical DIY CNC machine because it's made o ...
Read more

›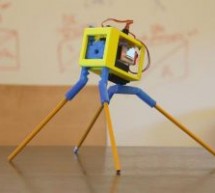 https://youtu.be/AJ1TfieZ6Dg The nice thing about 3D printing is that it makes building robots easy. You can design whatever configuration of parts that you can dream up and have them in your hand virtually right away. This allows for rapid prototyping and experimention. This particular 3D printed robot is an example of that. This idea to have a walker bot that shifted its front center of balance is one tha ...
Read more

›